The other day I was driving my daughter to another city and she was singing various worship songs, then this old country gospel song came into my mind: Whispering hope. I tried to sing it, but had forgotten the words. She said she had never heard the song before, so I decided to look for it under the name of Jim Reeves and share it with her. I ended up getting carried away searching, and found this song sung by so many people around the world. I have tried to list them in alphabetical order.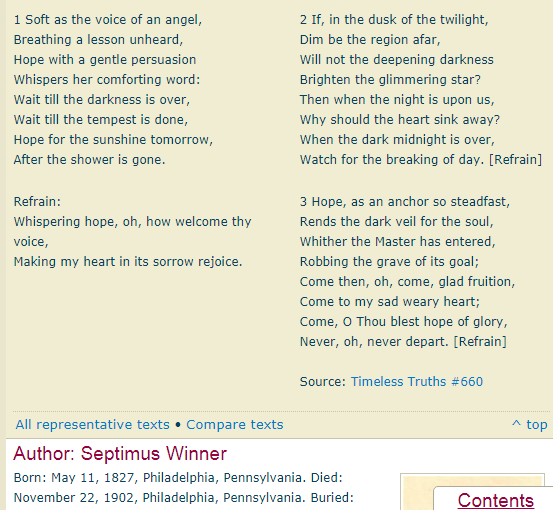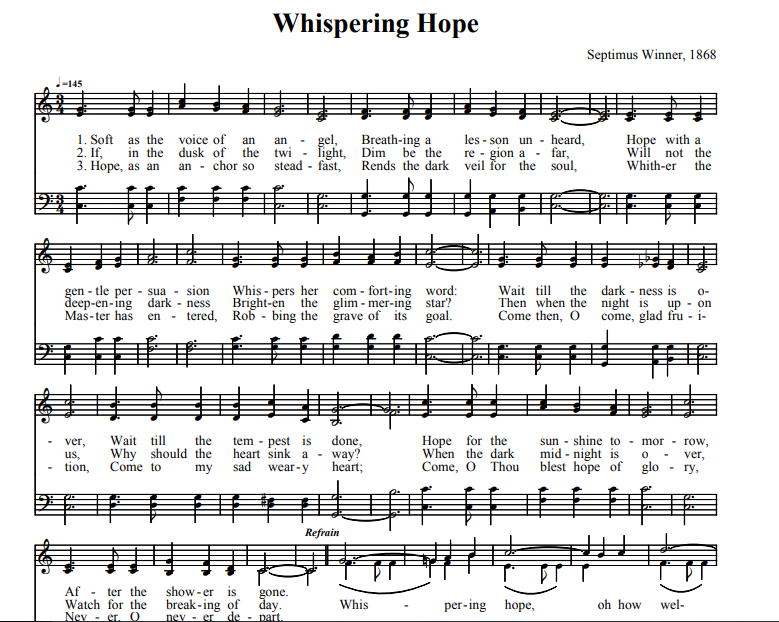 Of all these singer, the only one I have met is Pat Boone, and he is a very nice guy. Beloved, don't lose hope. God can always make a way for you, no matter what your circumstances are. Joseph was once in prison, but God elevated him to a high position. Daniel was in a lion`s den, three guys in a fire, Jeremiah in a muddy cistern, Peter in prison, Paul and Silas in prison, etc. Jesus said that with God all things are possible. Job got healed and his riches restored!
On some other videos it says the words and music were created by Alice Hawthorne, so that leaves a bit of mystery. Wait, I saw this afterwards: Whispering Hope was written by Septimus Winner in 1868 using the pseudonym Alice Hawthorne. Okay, that solves that mystery. Apparently he used lots of different names for his songs.