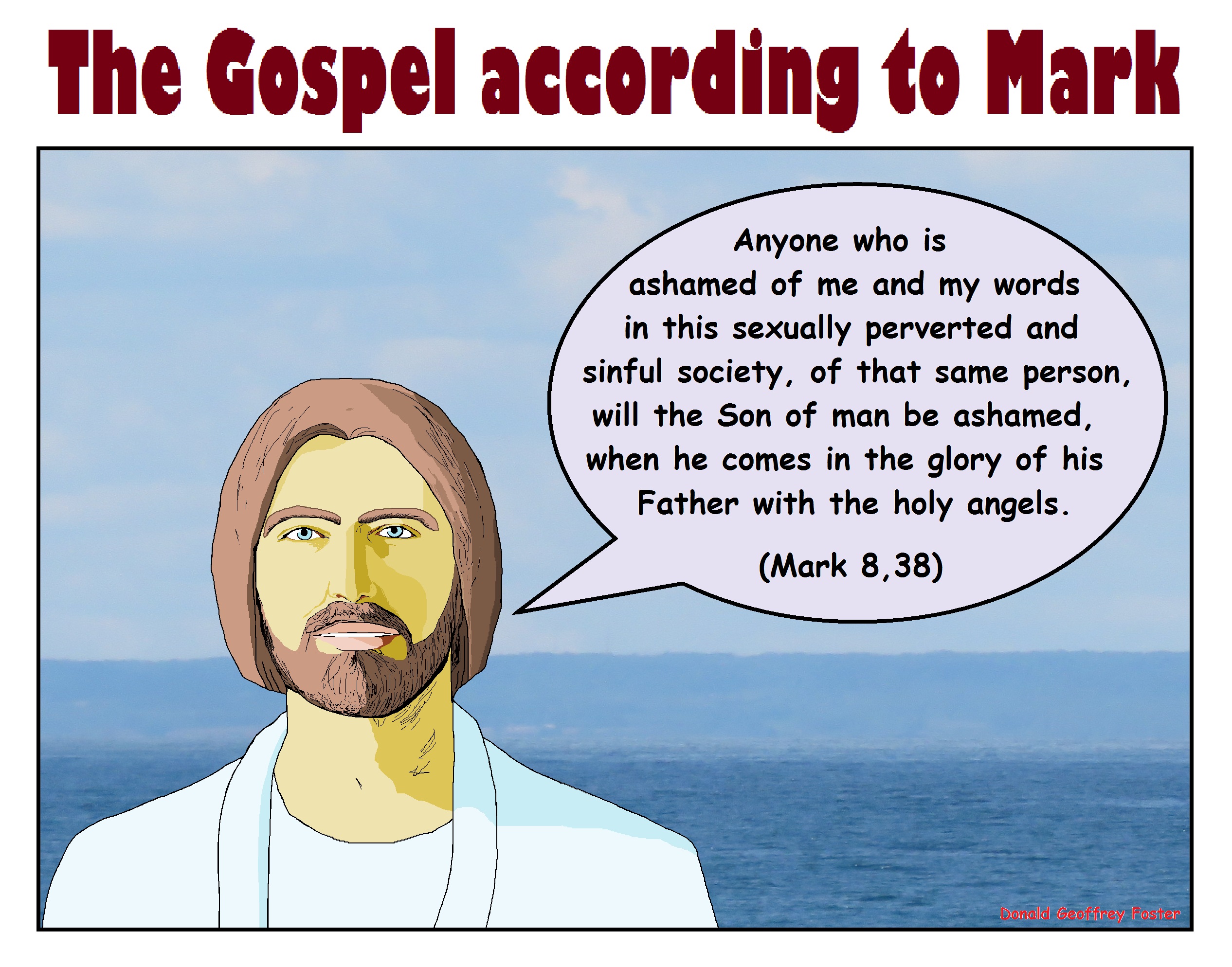 Bible version? – The Don Foster Version. In case you are wondering what version of the Bible I am using, let me explain: I look through a whole bunch of different Bible versions on biblegateway.com, and then I just type it in my own kind of English. I hope you like it, and I hope the Lord doesn't mind. God bless, Don Foster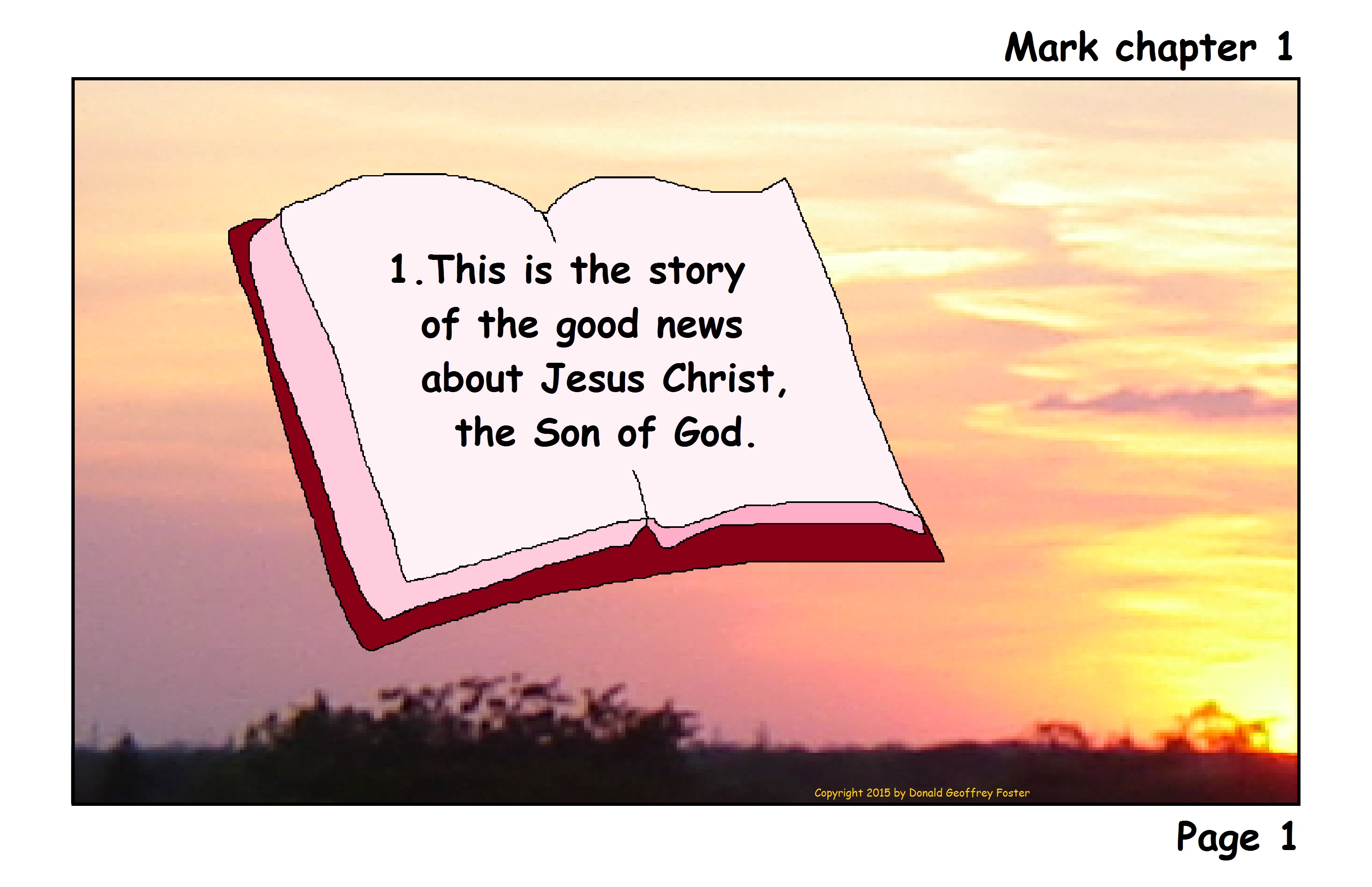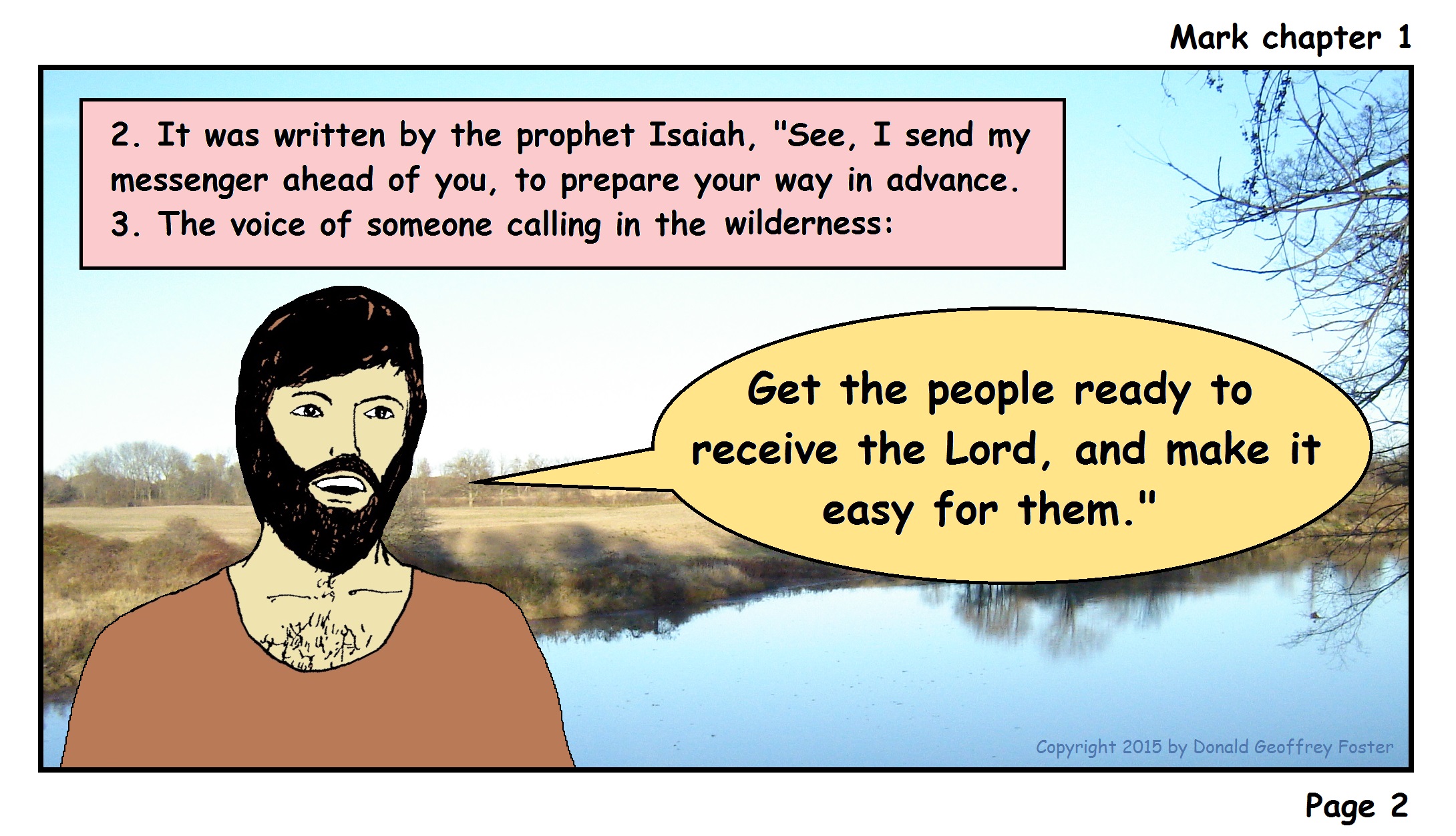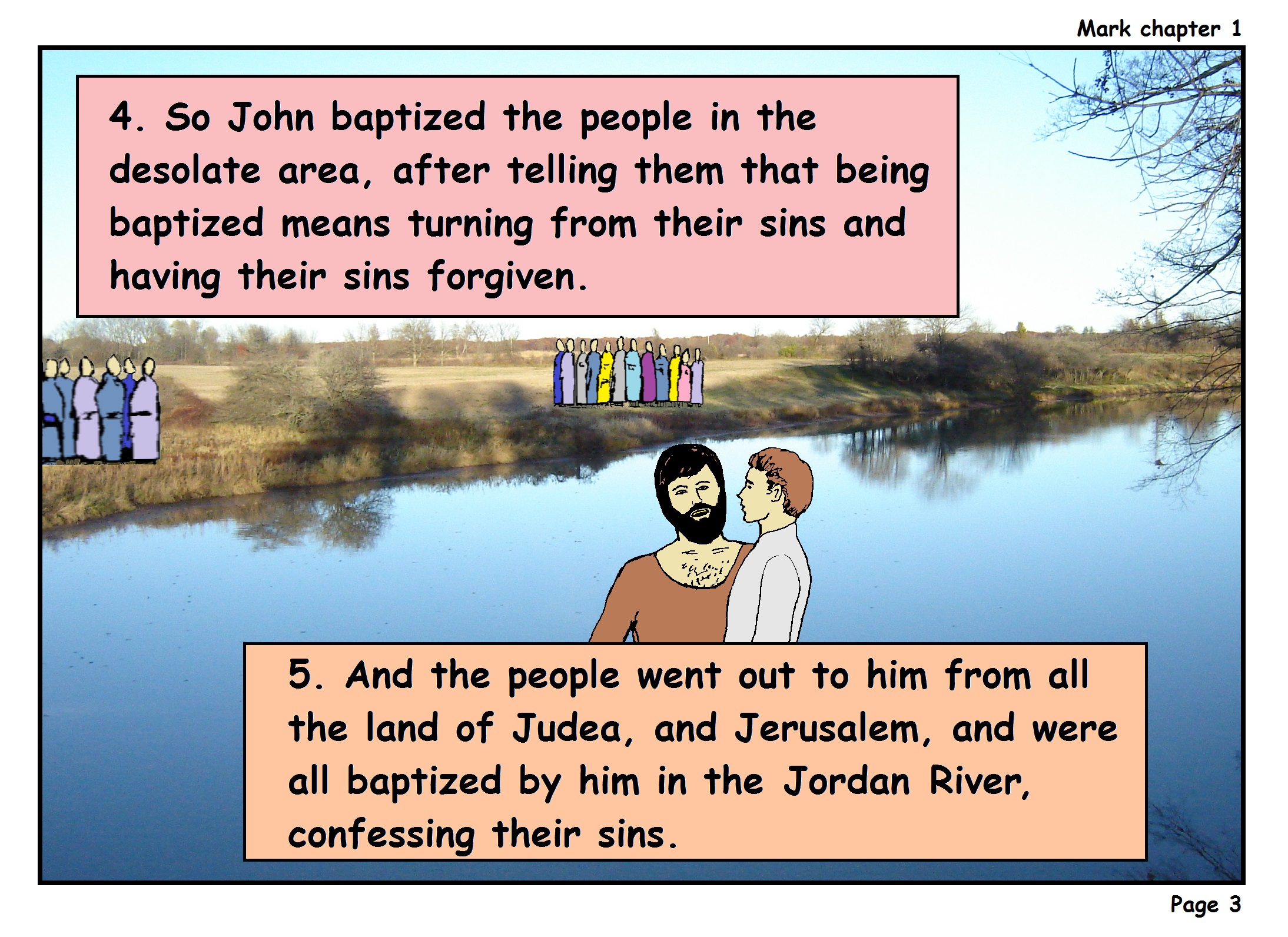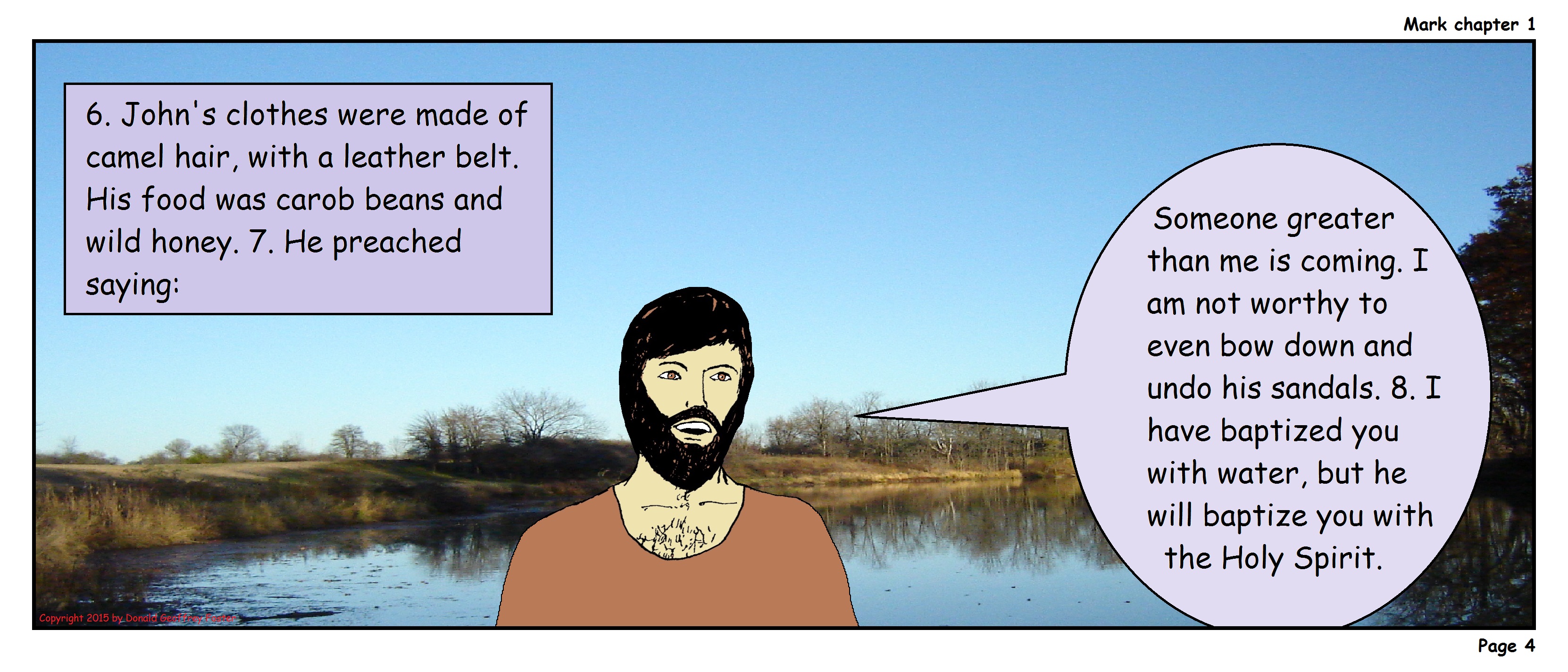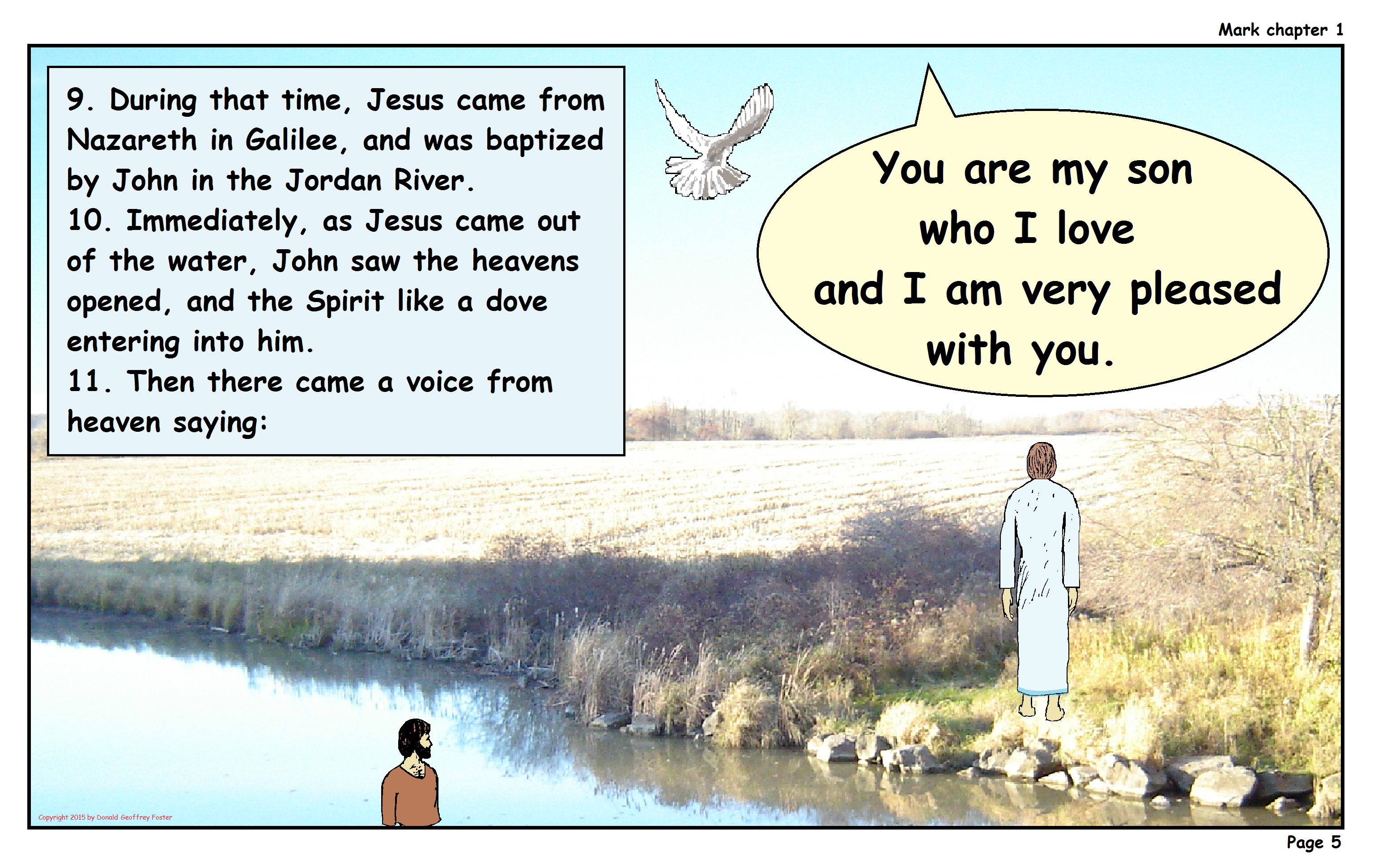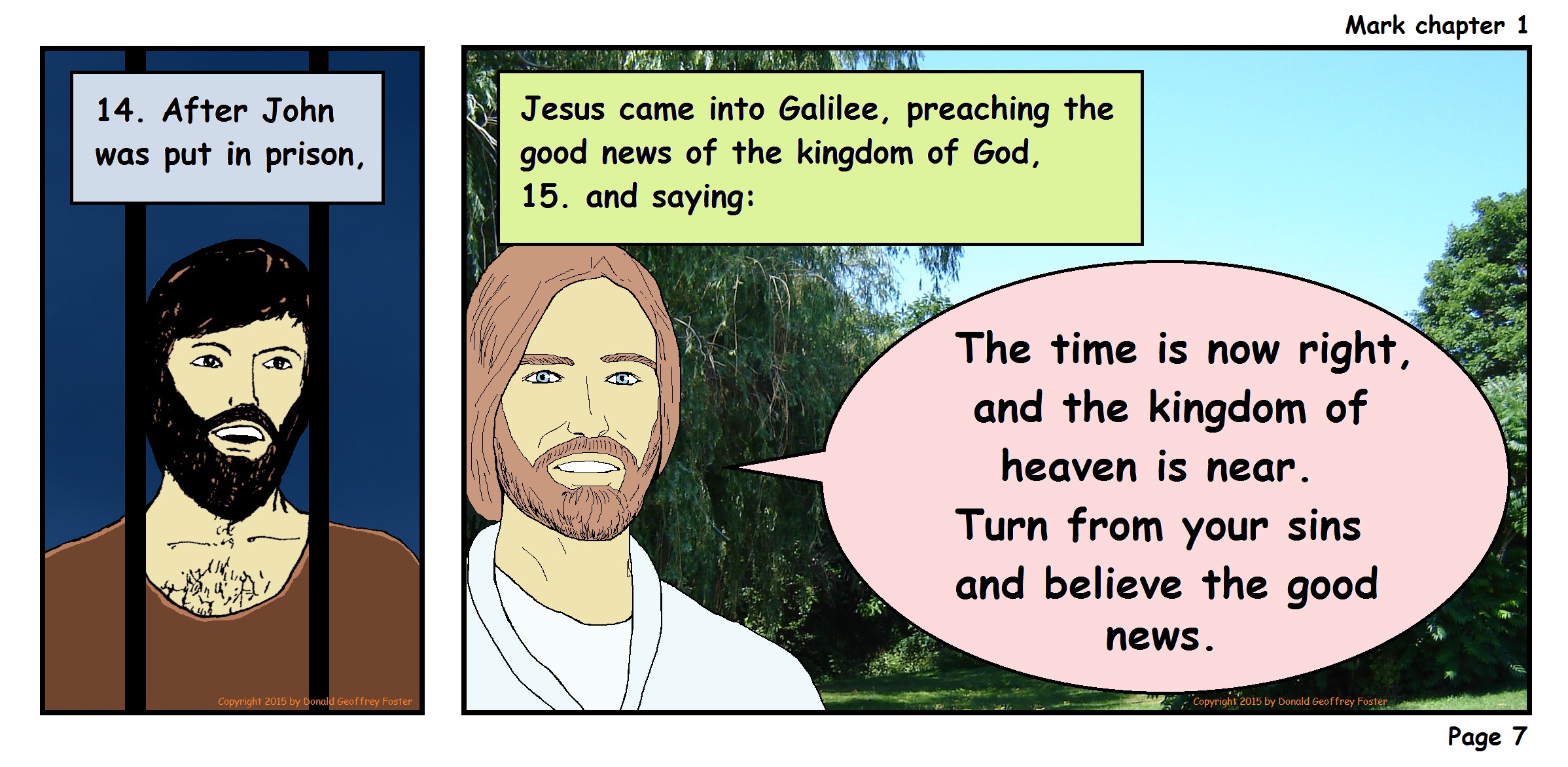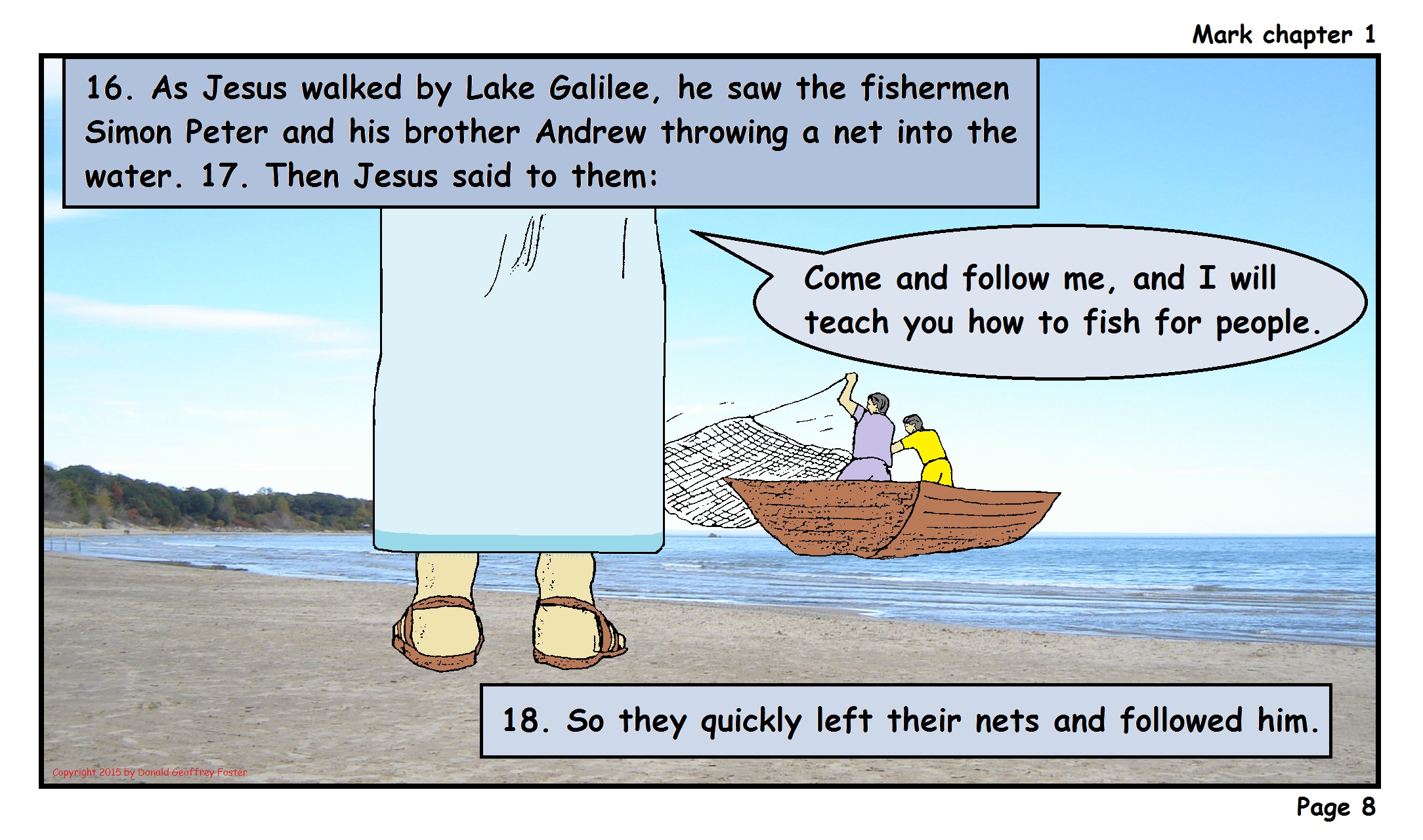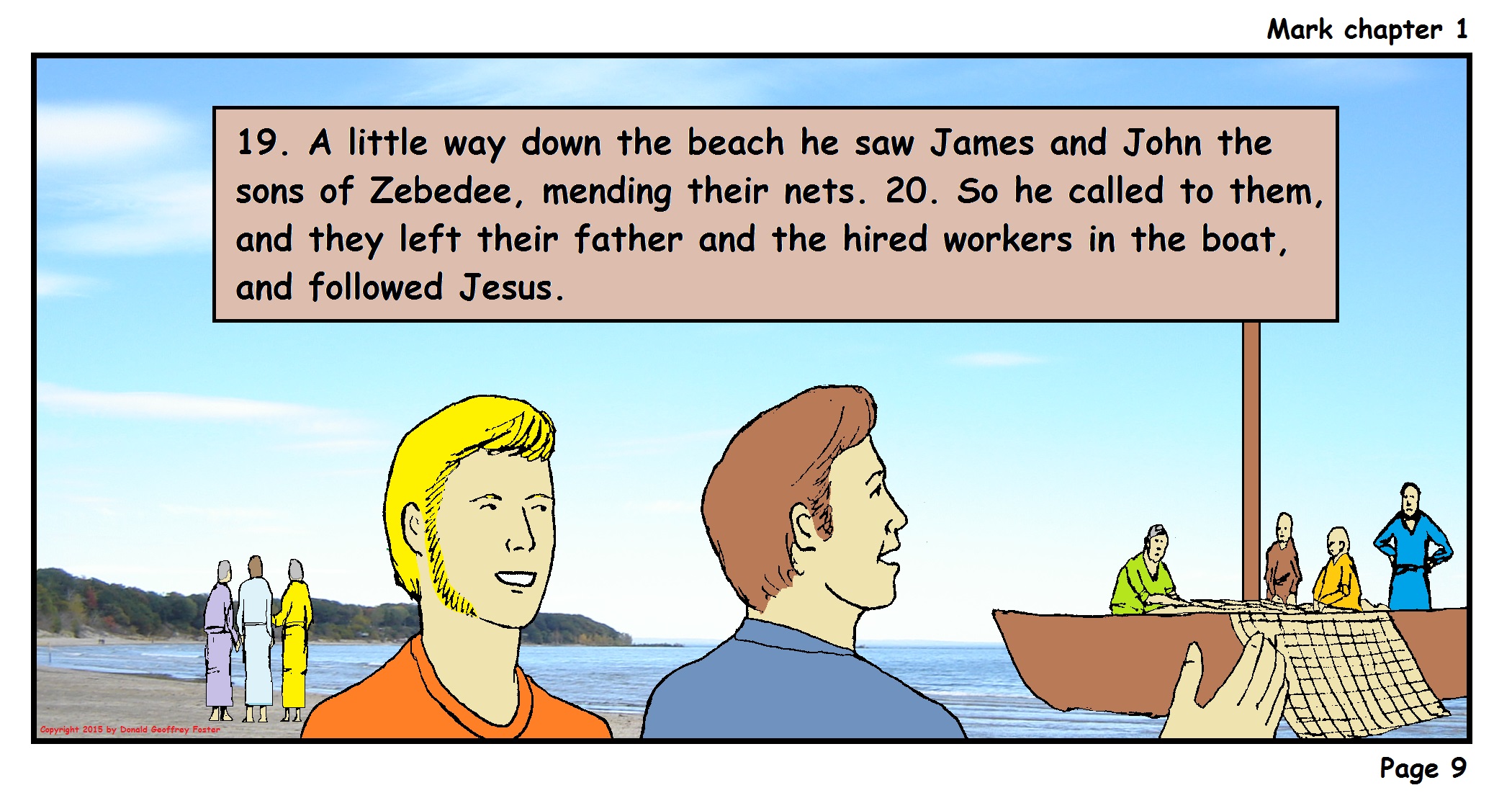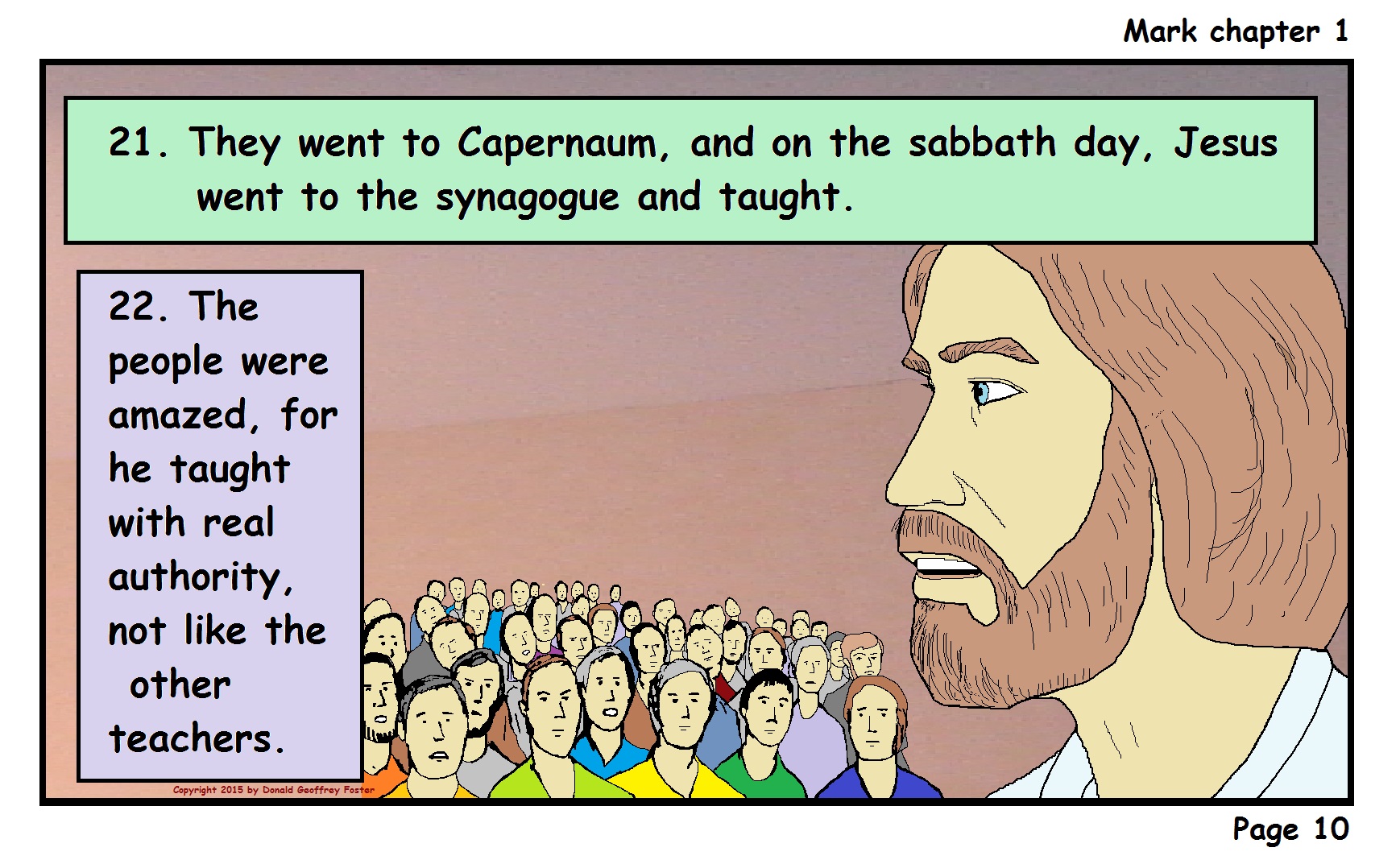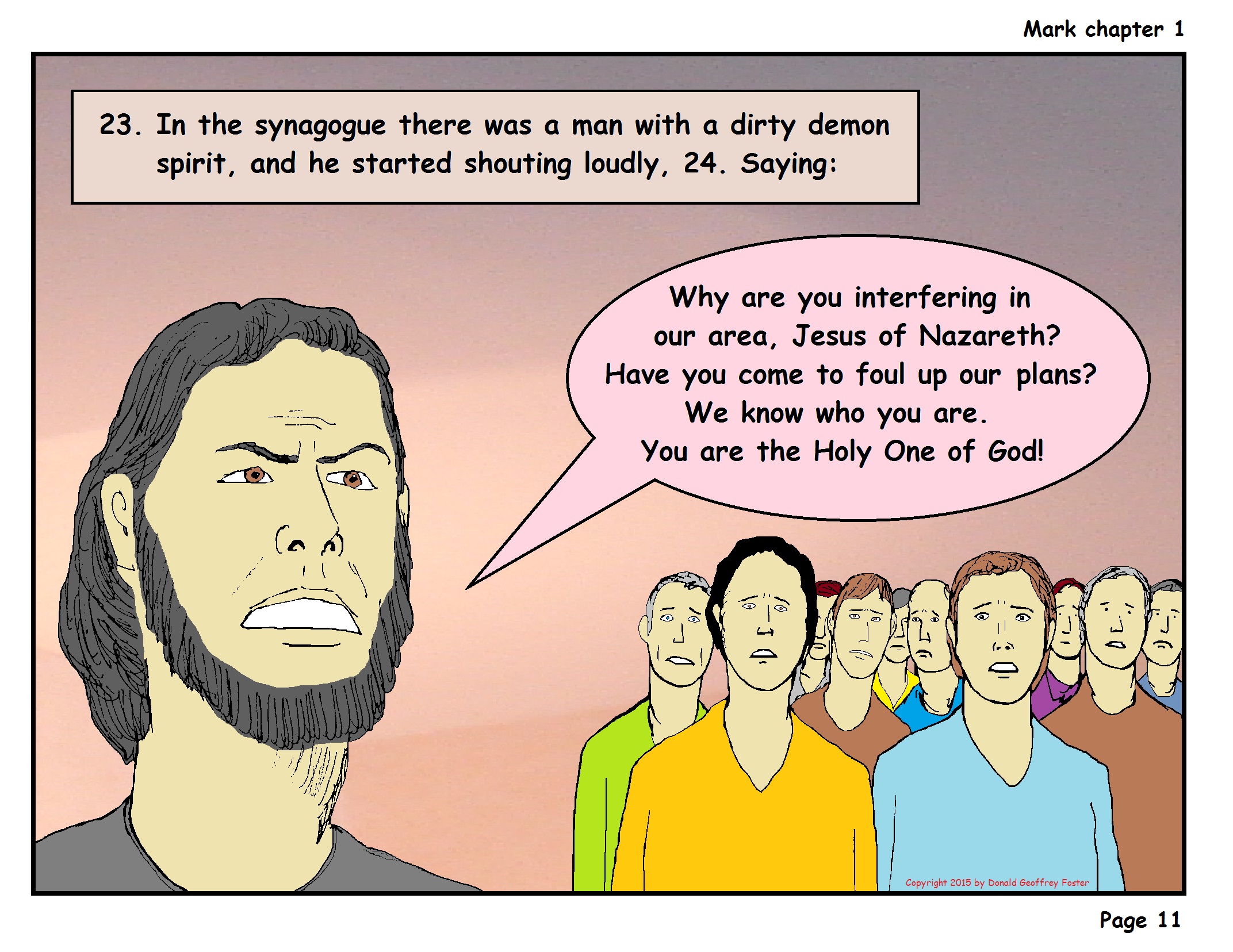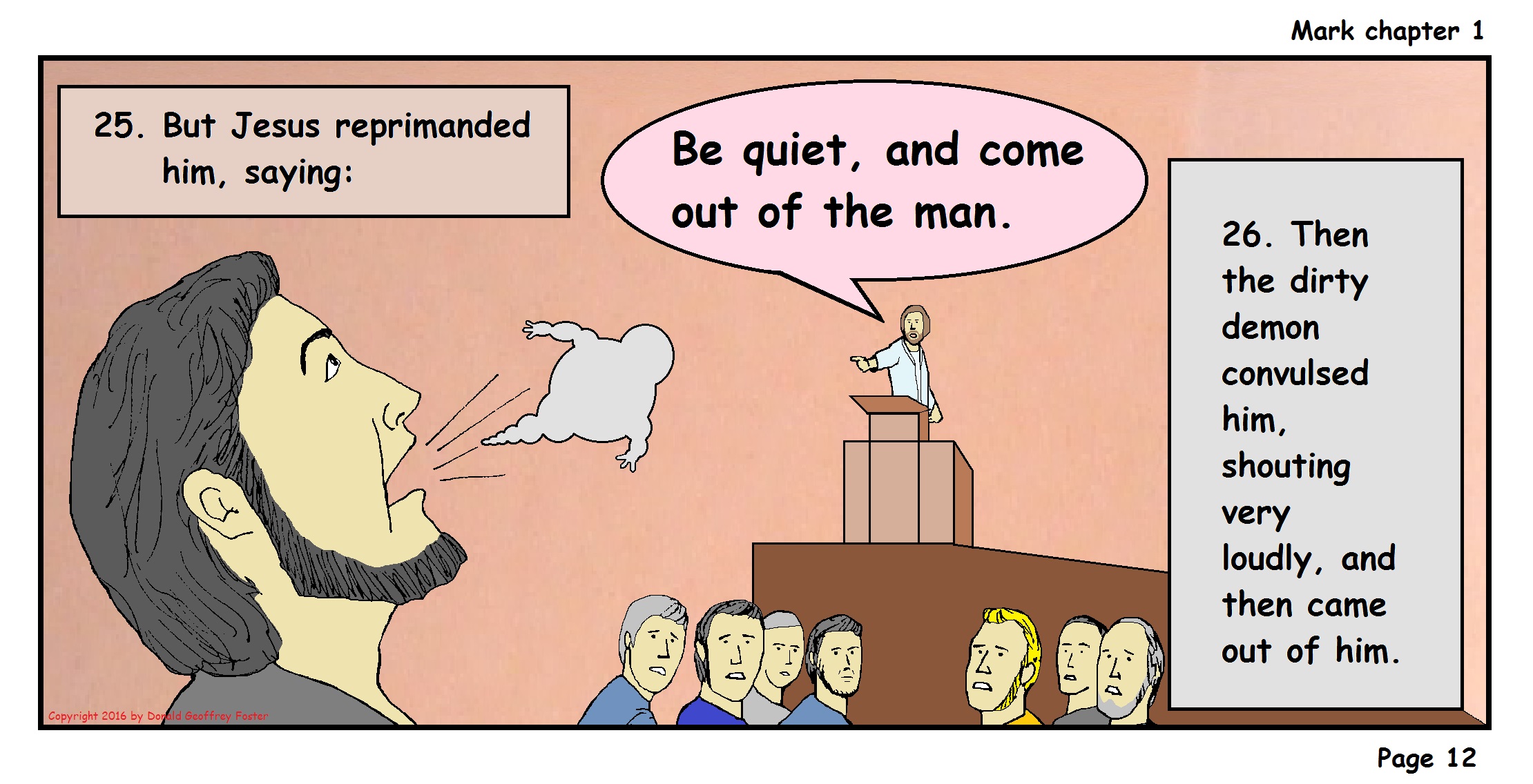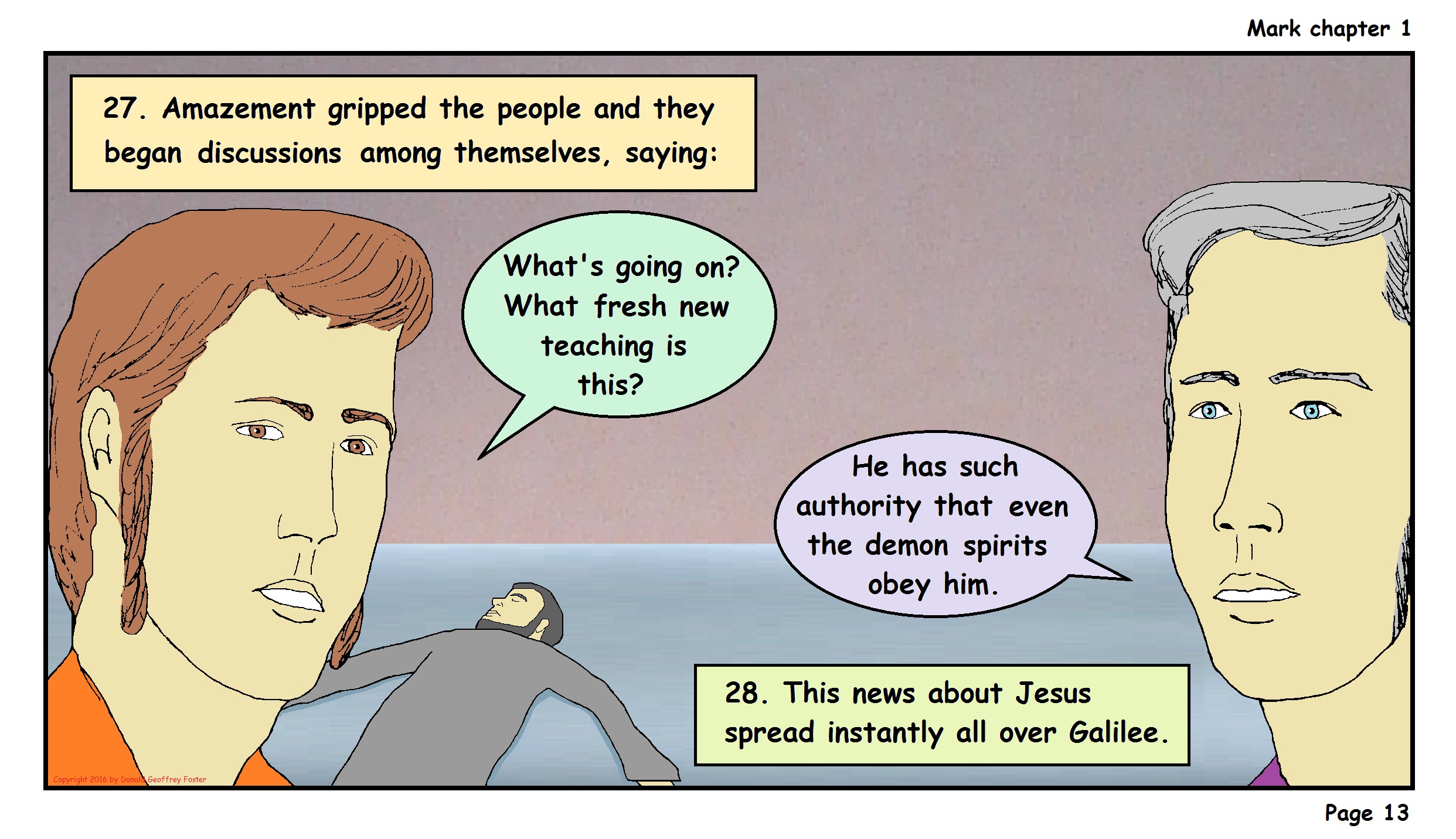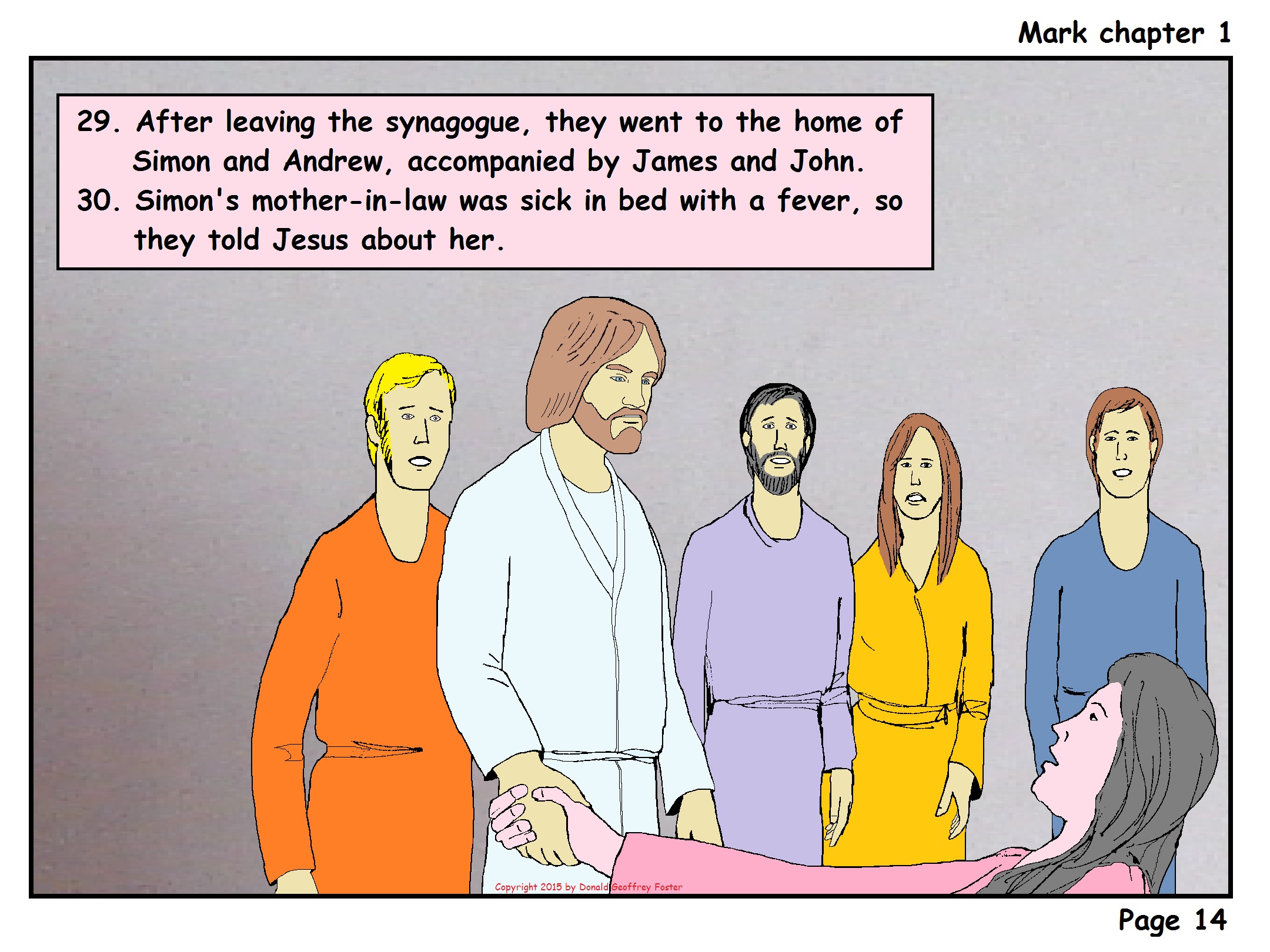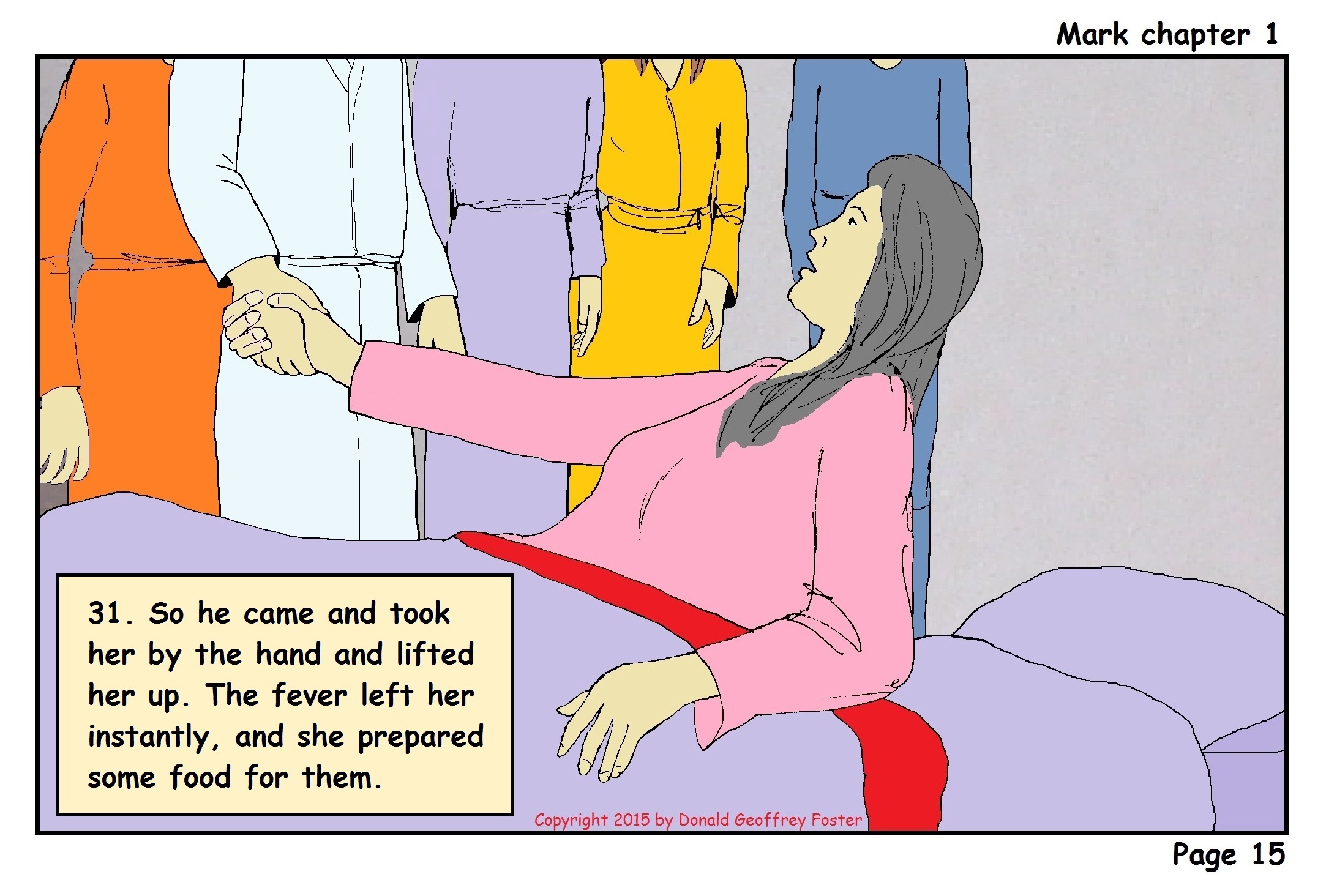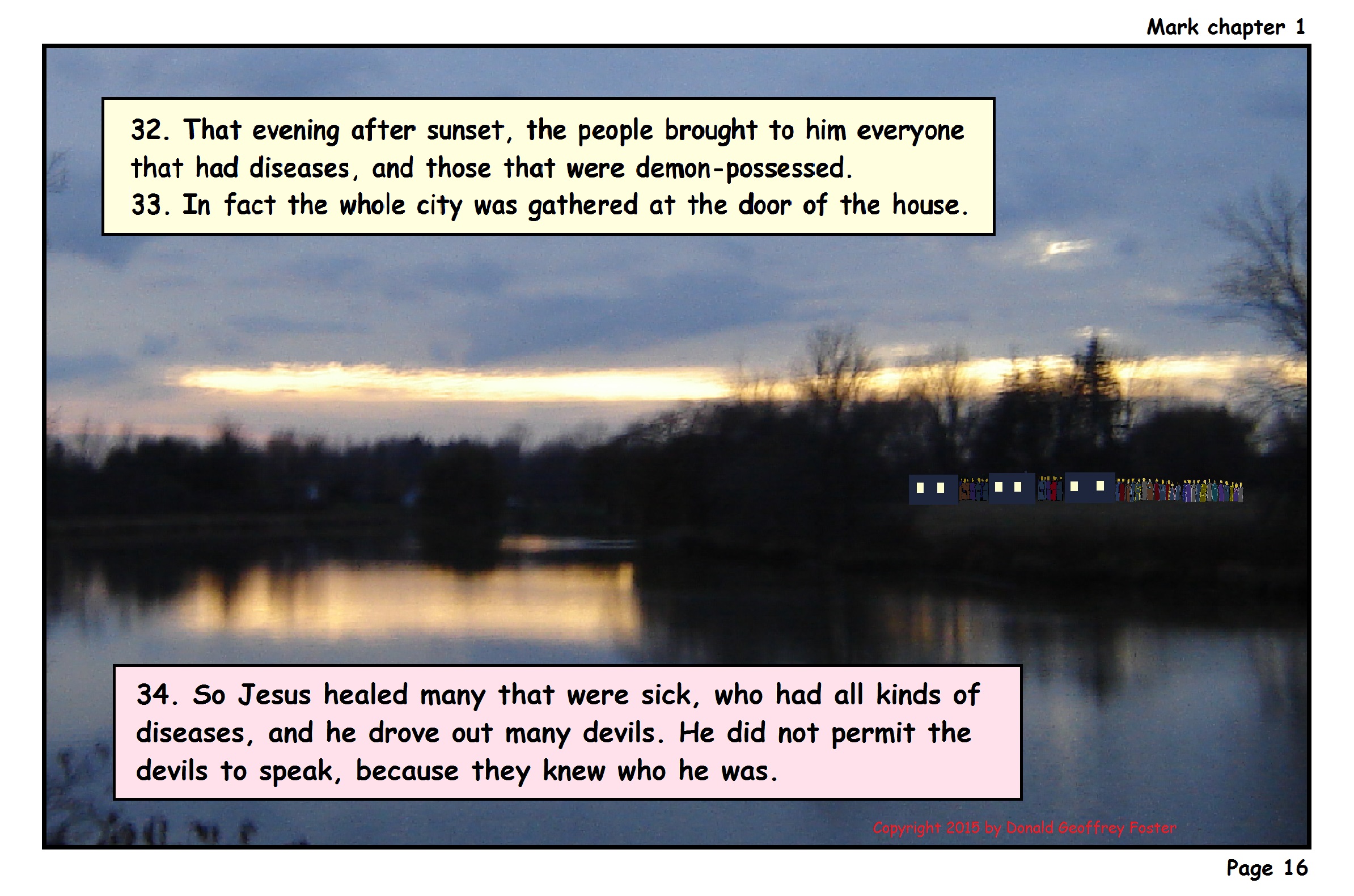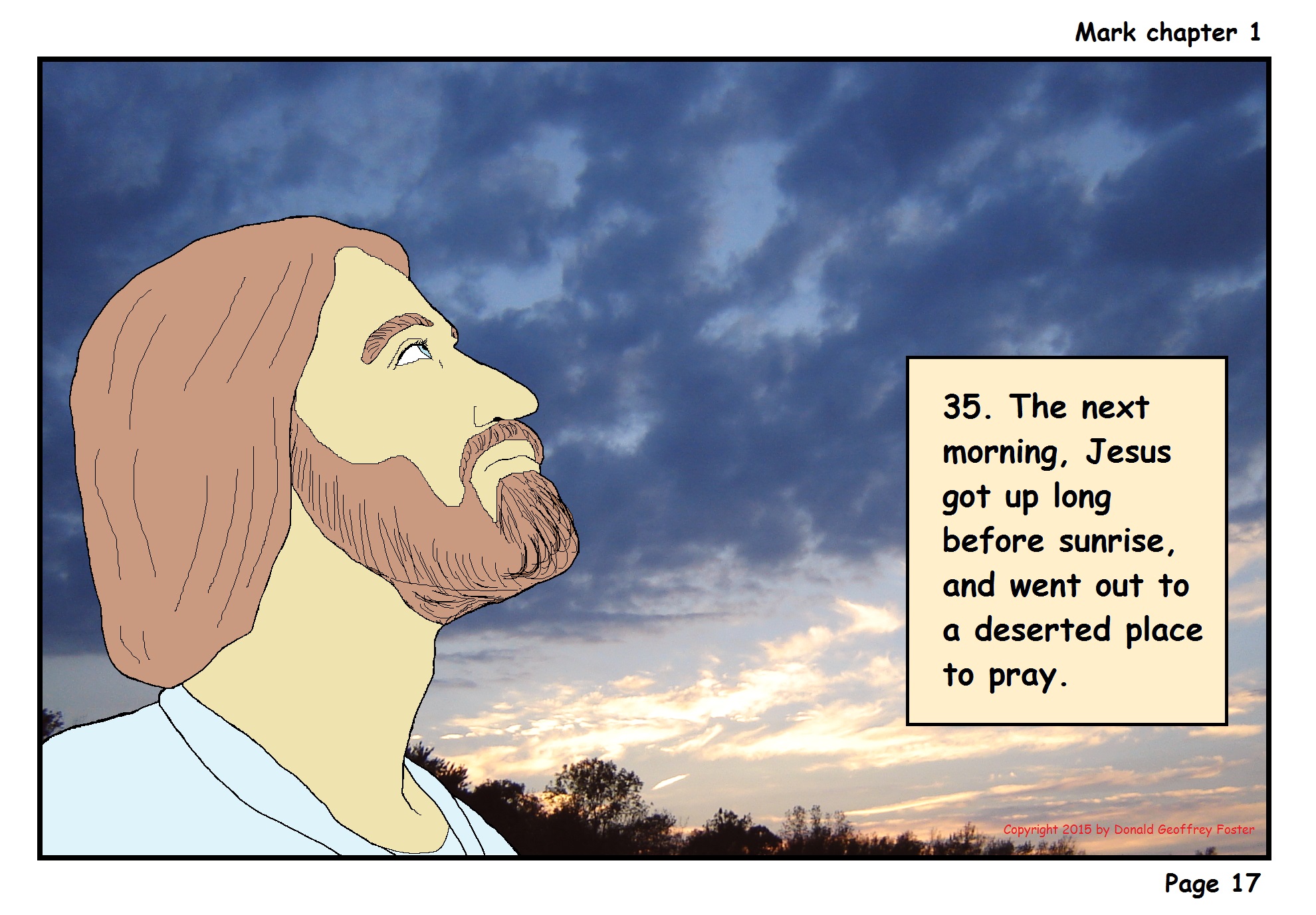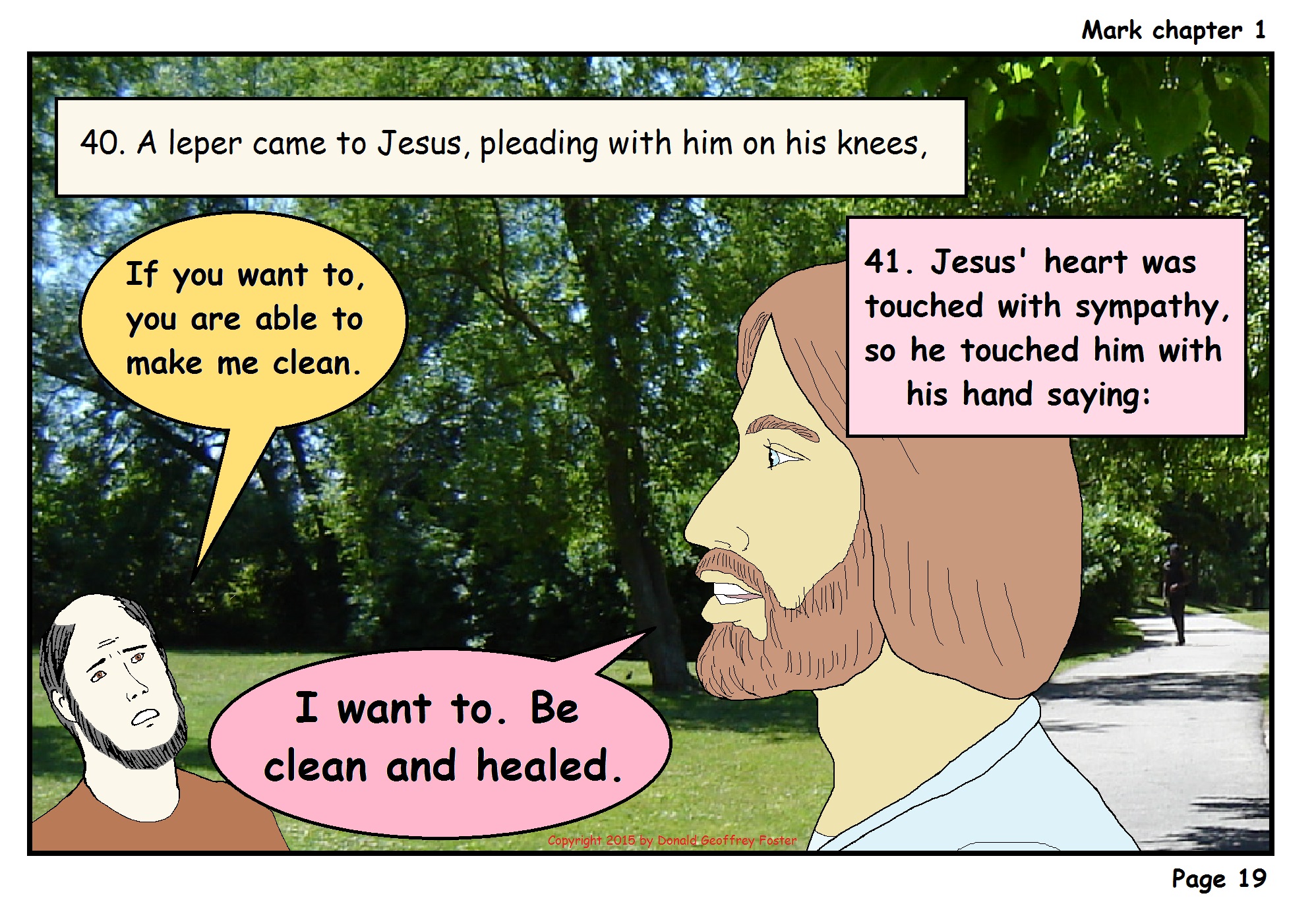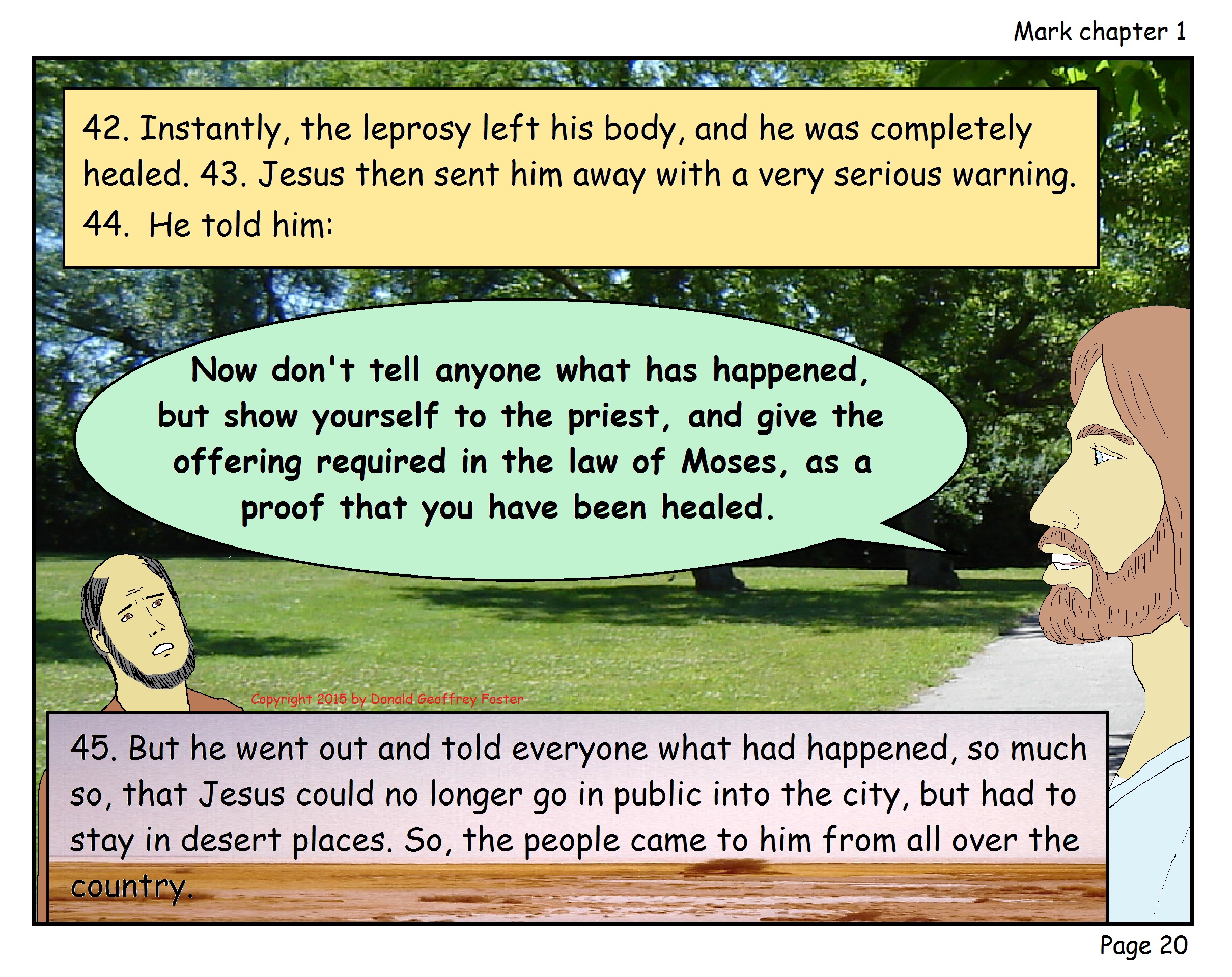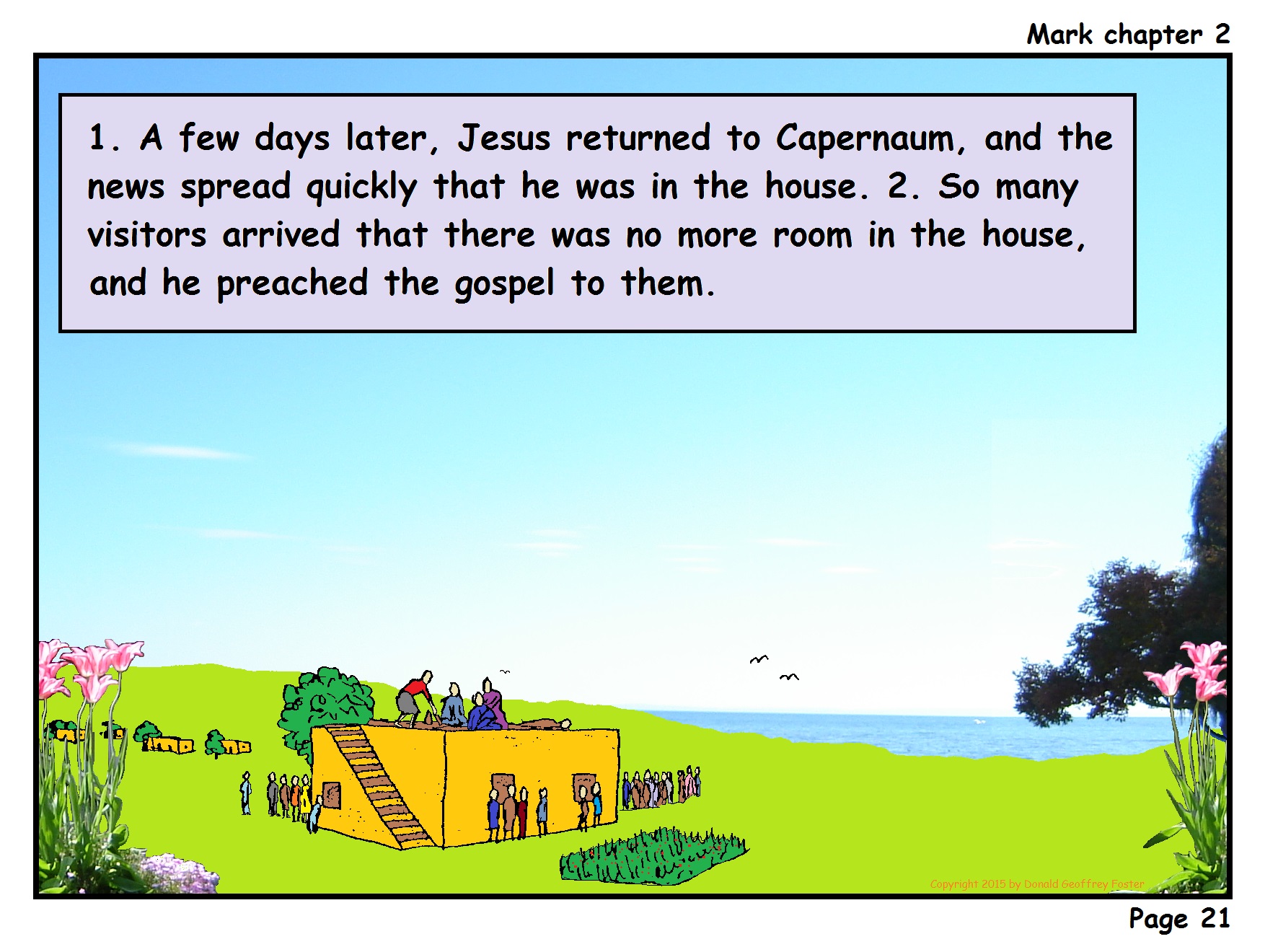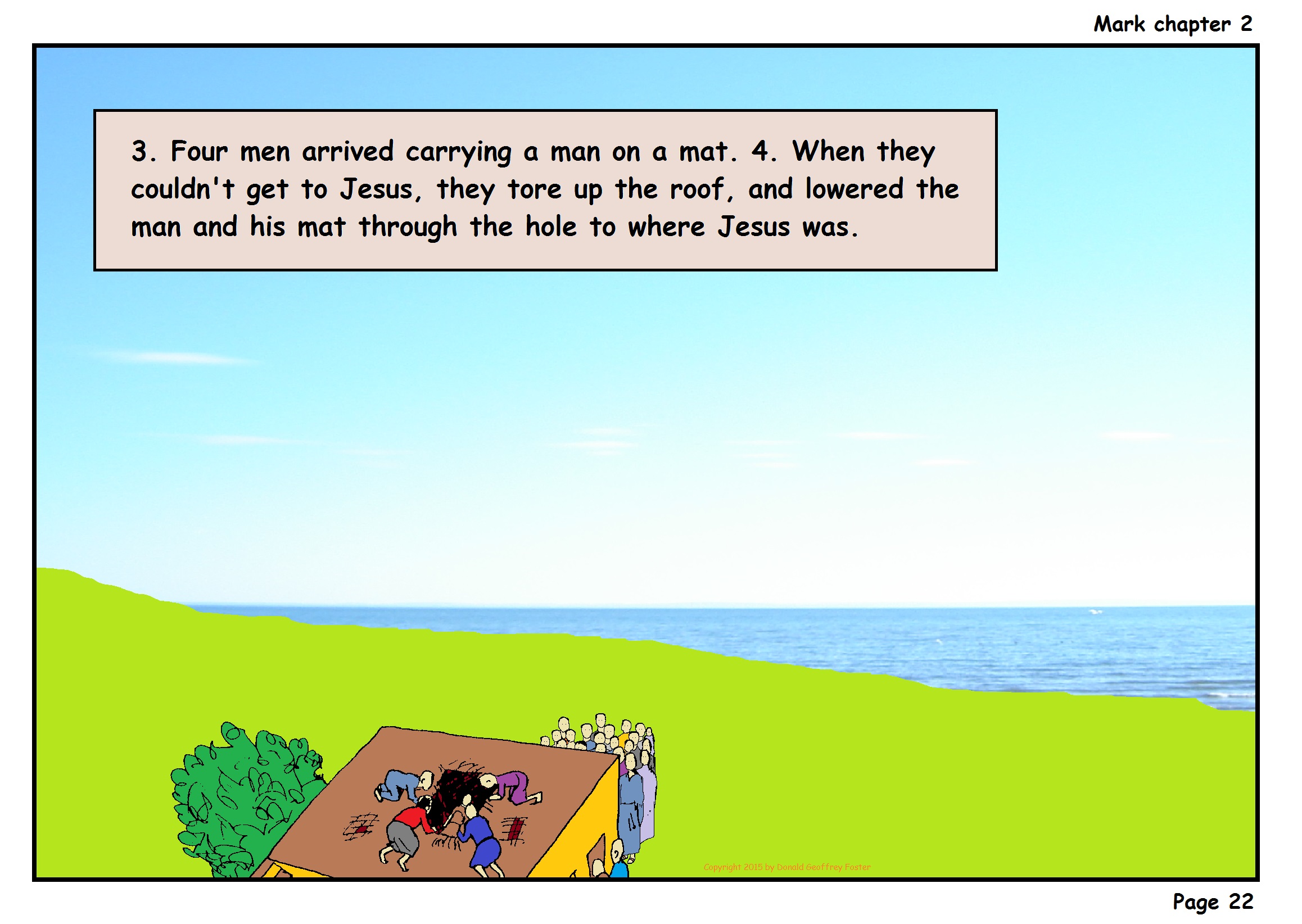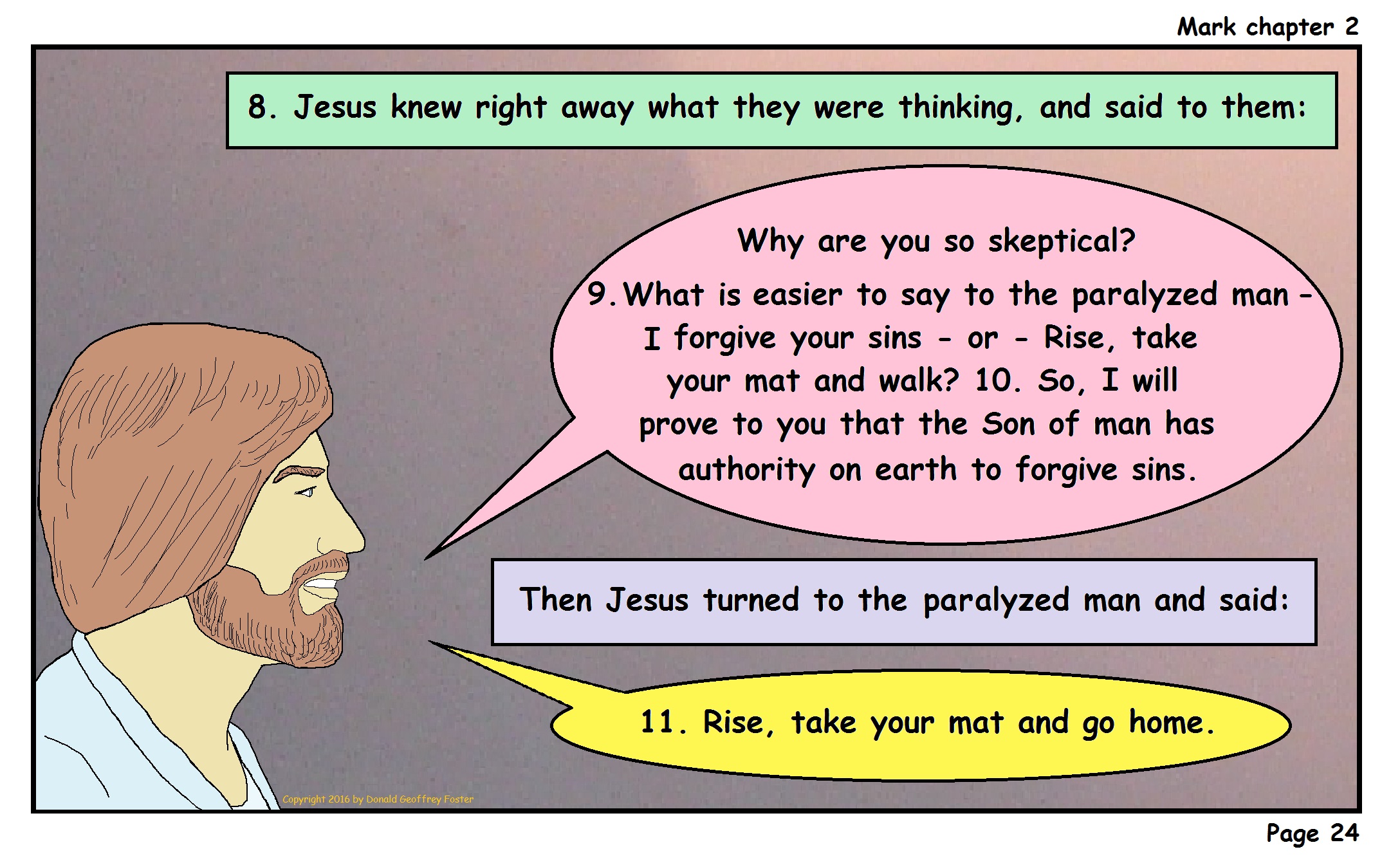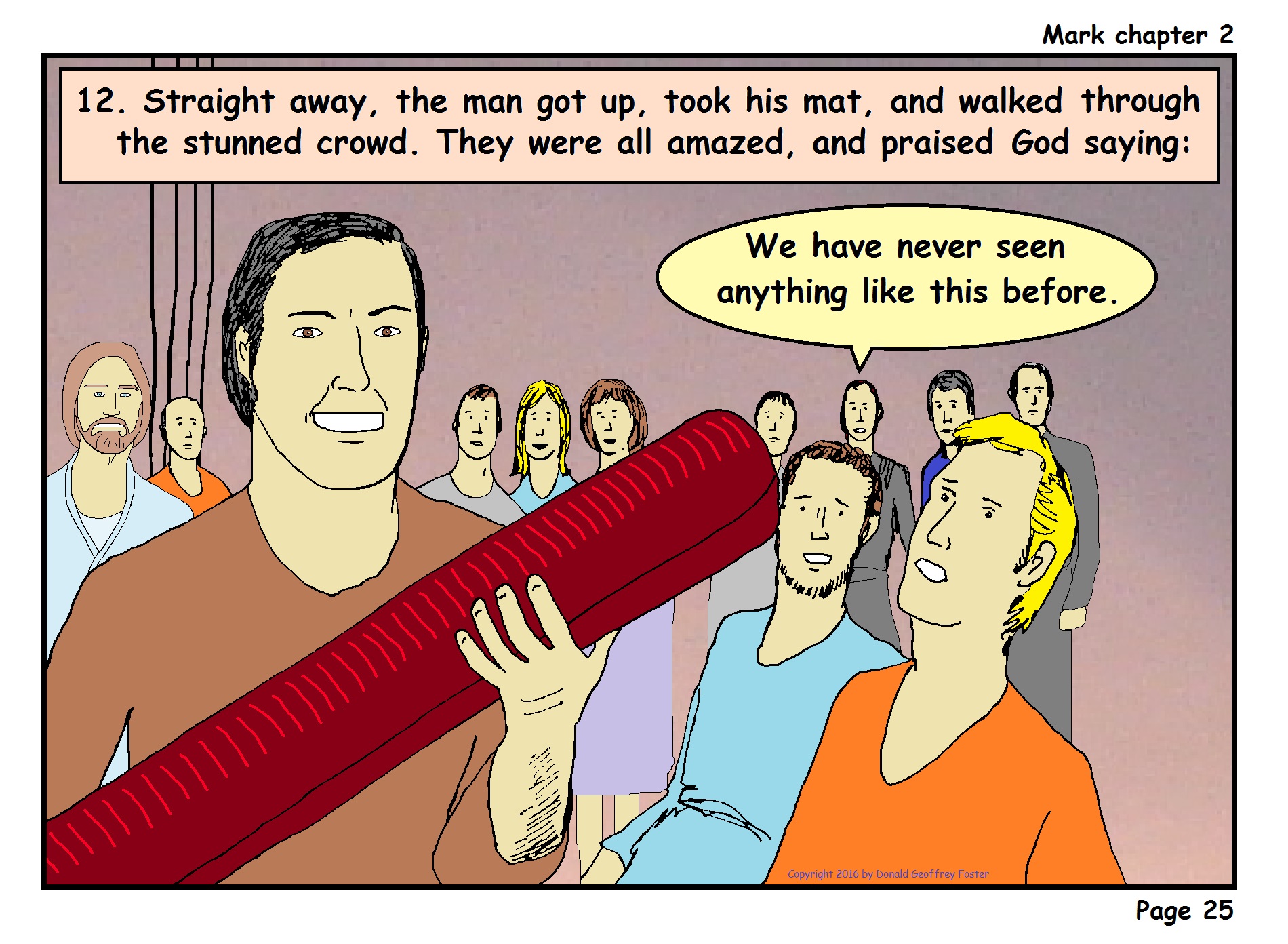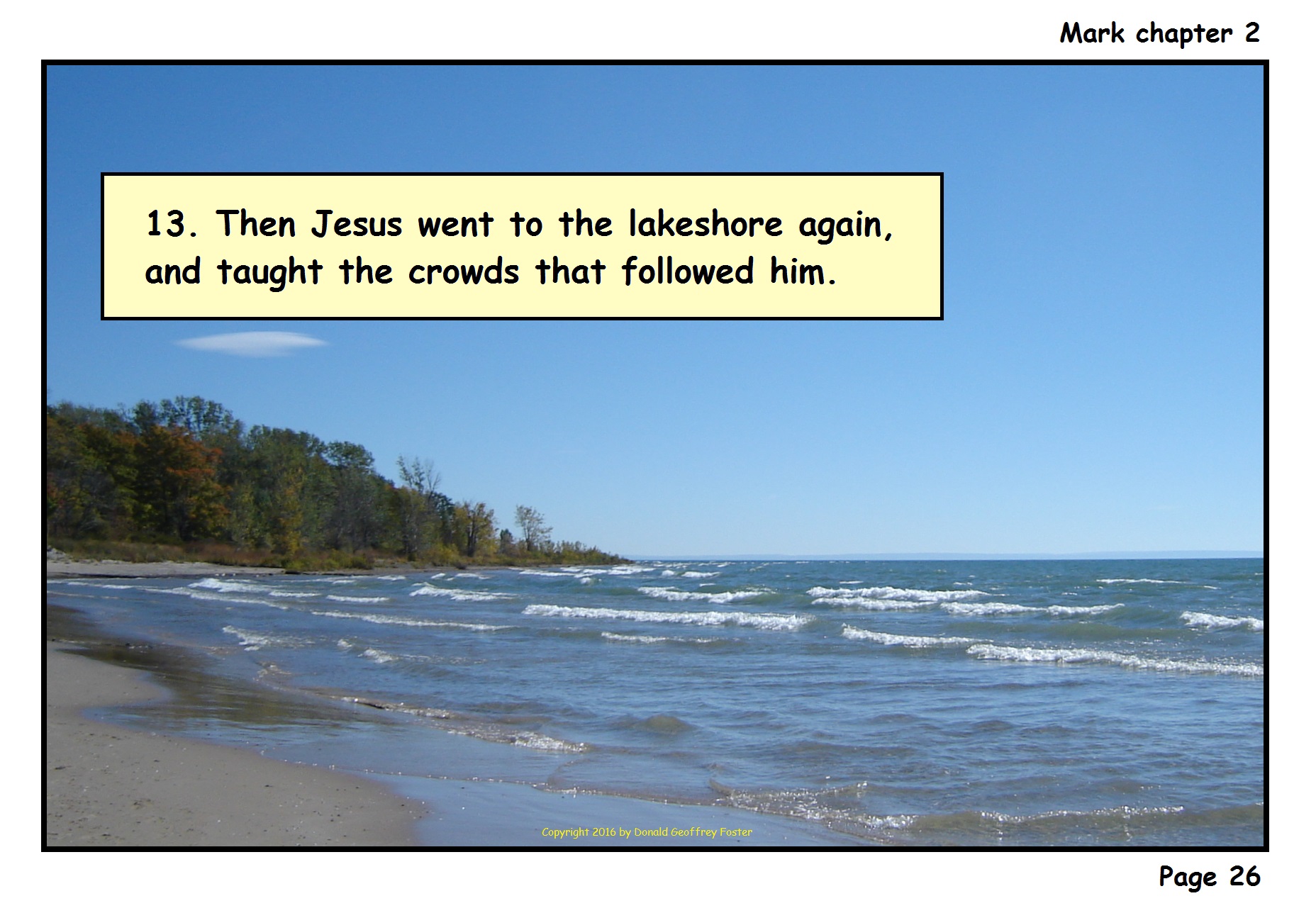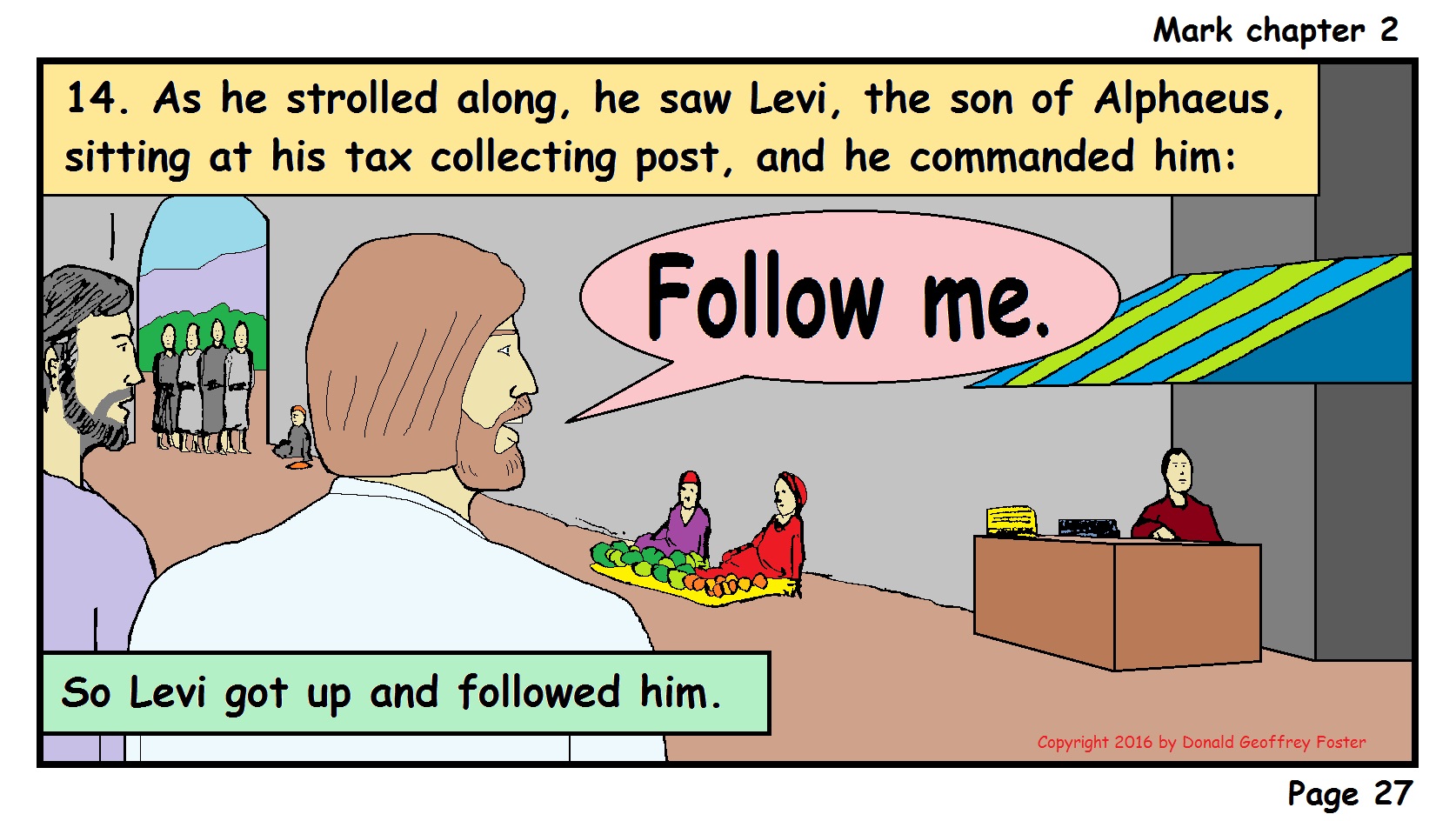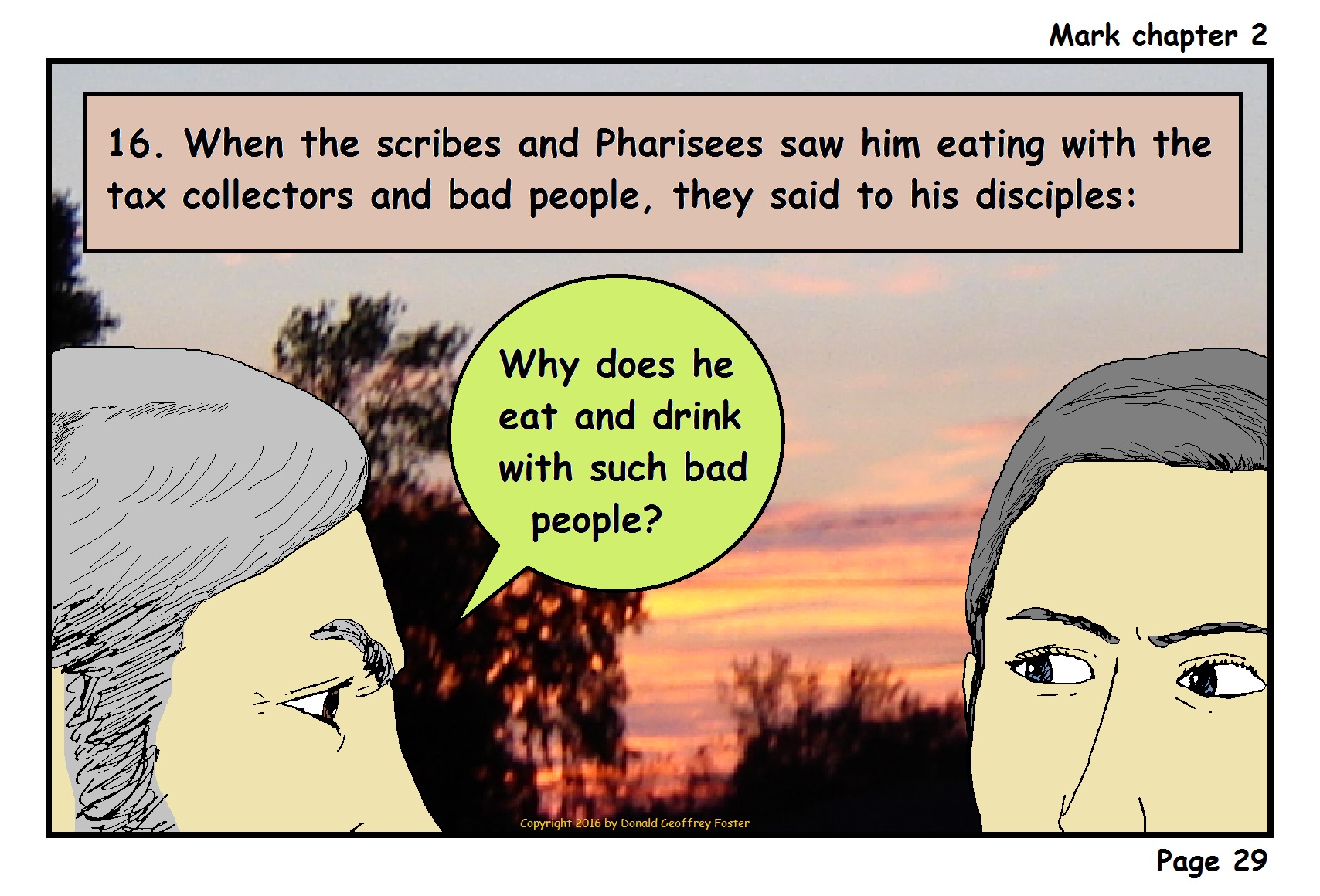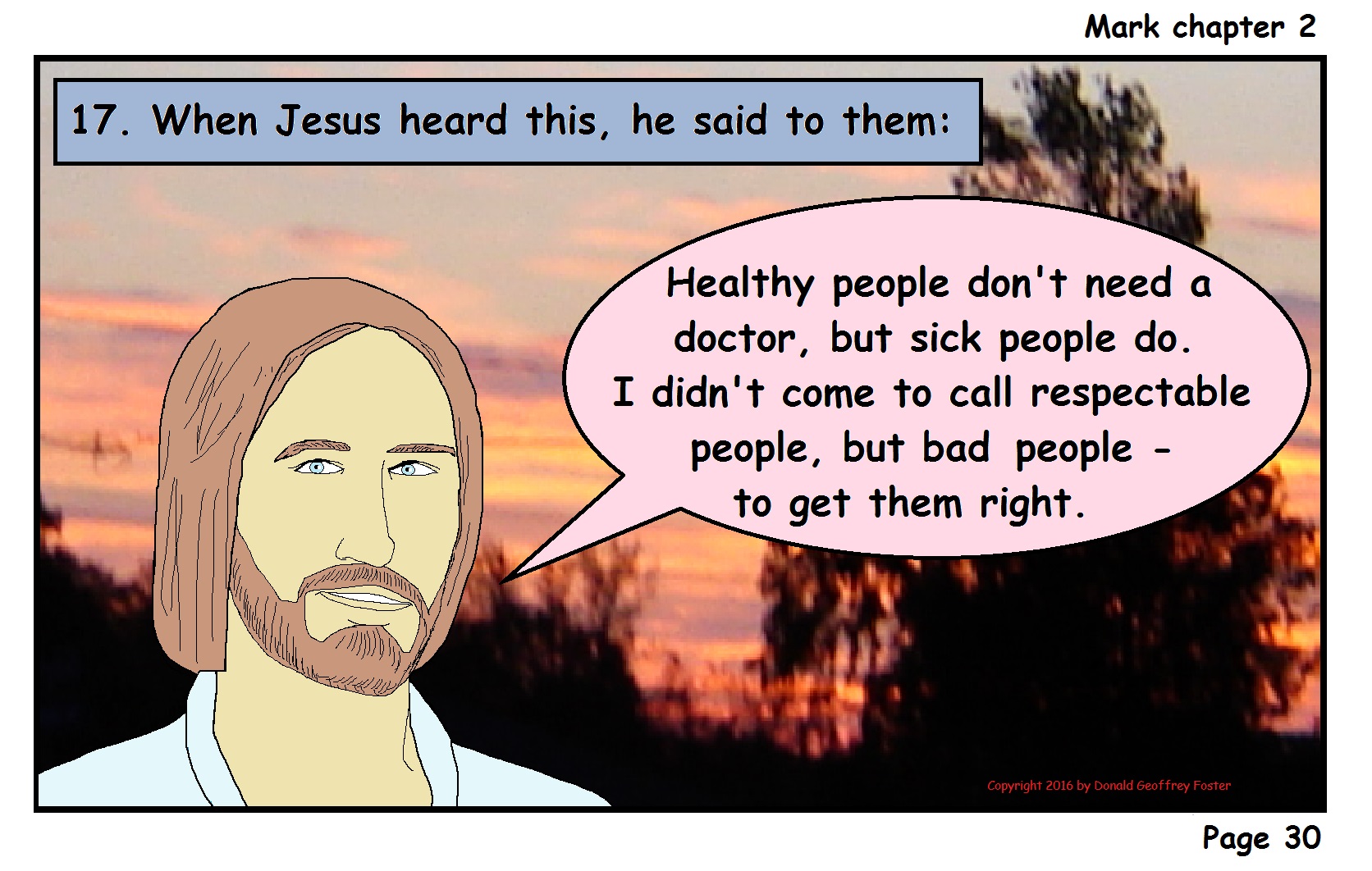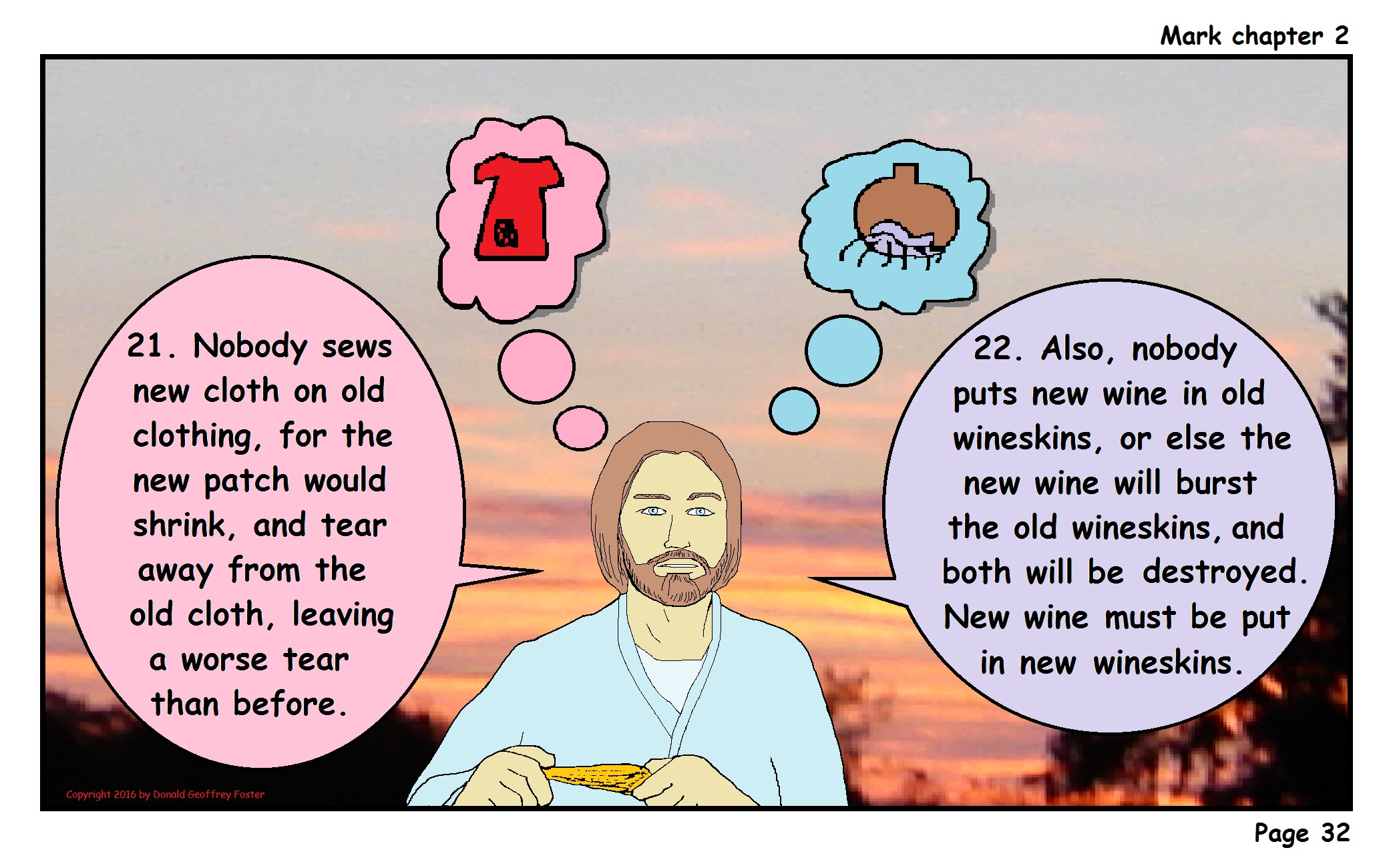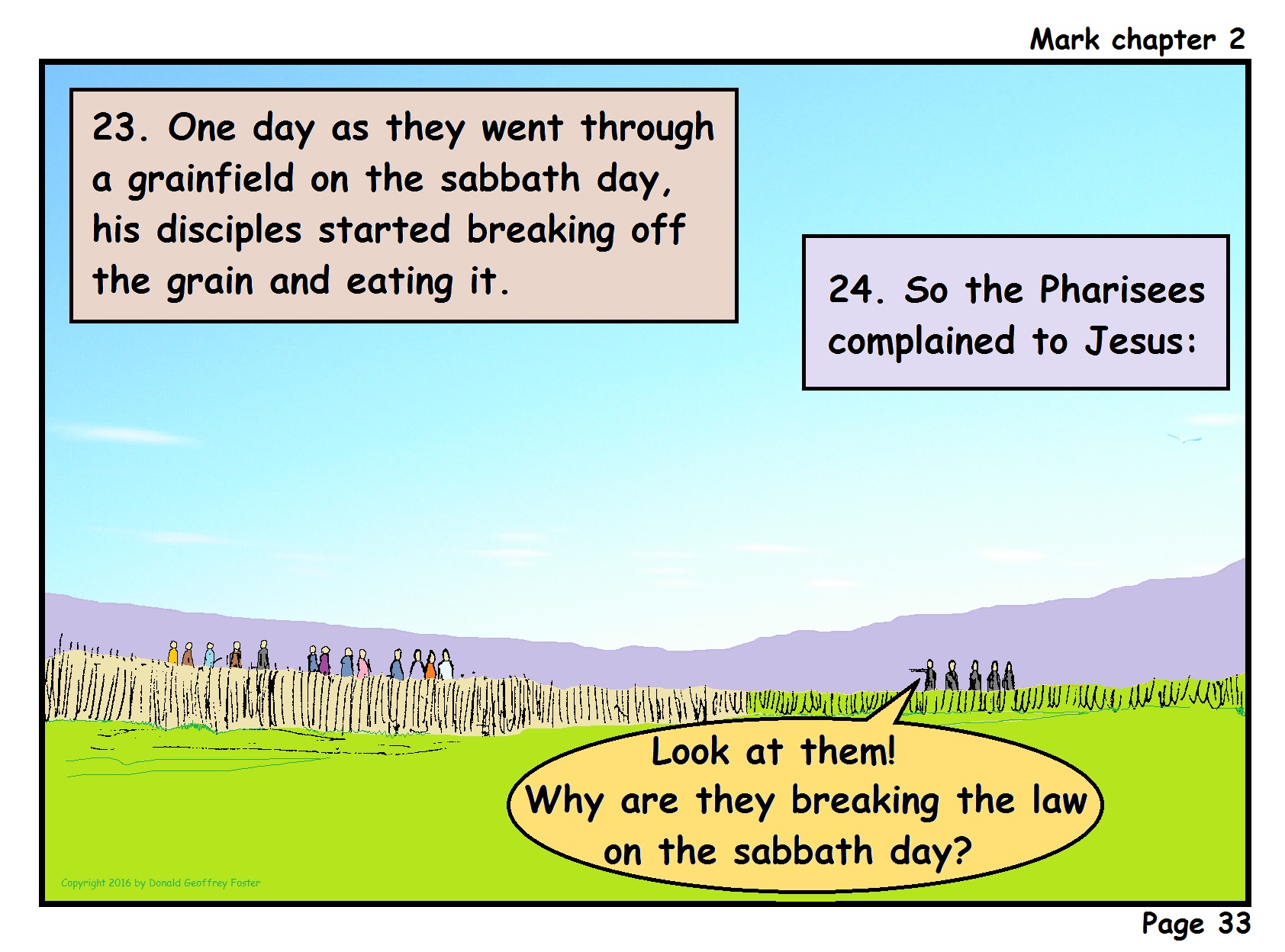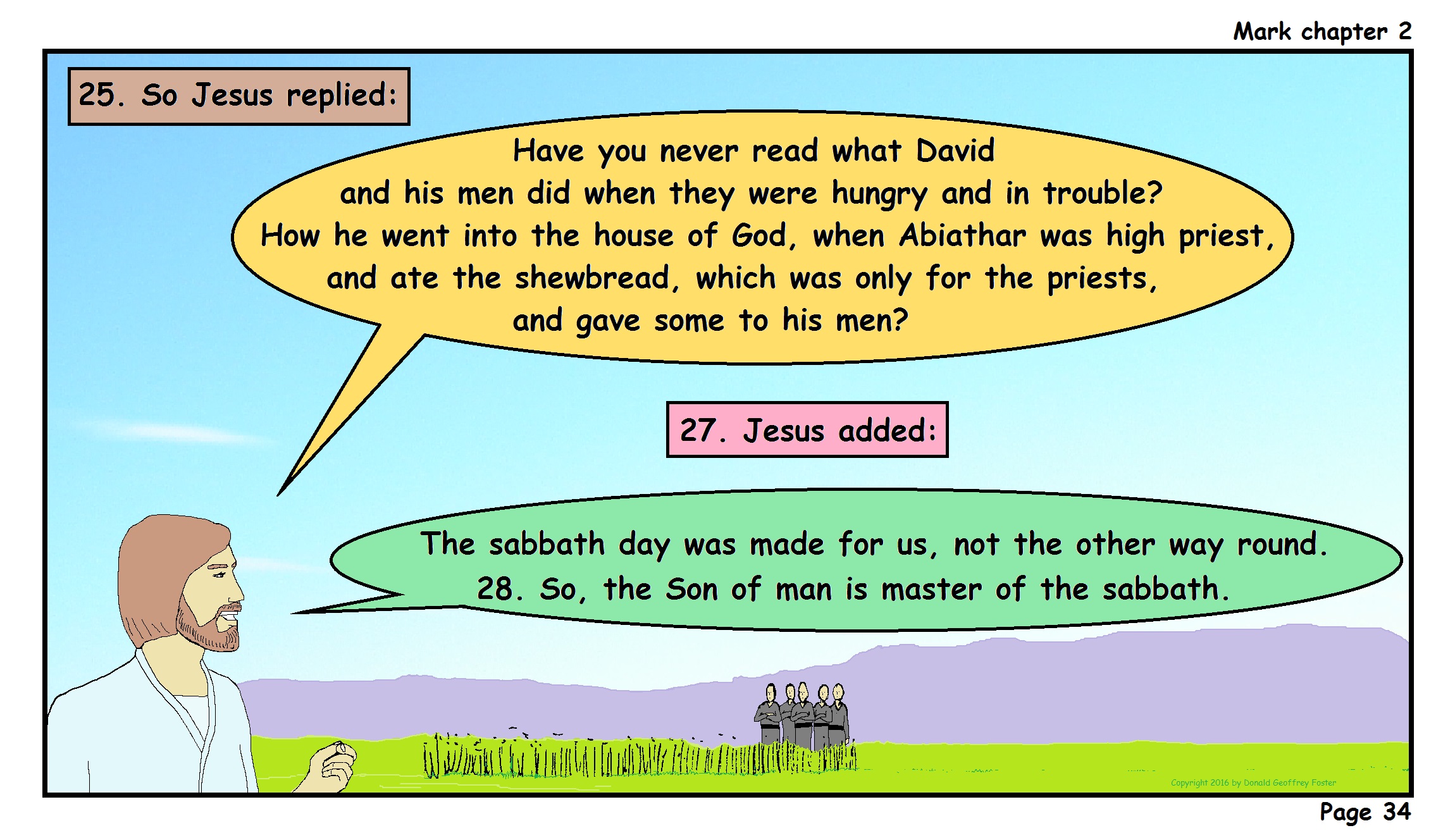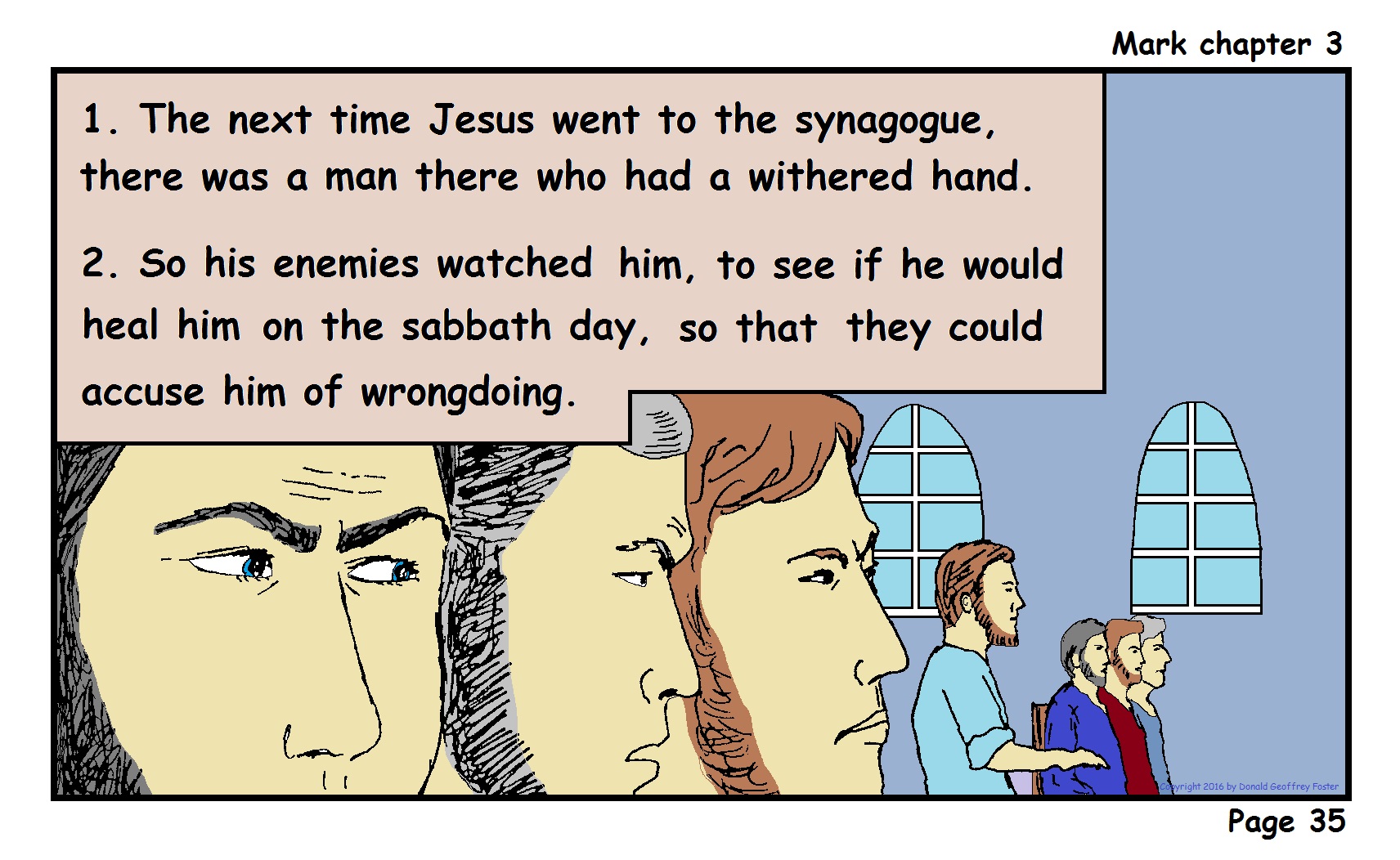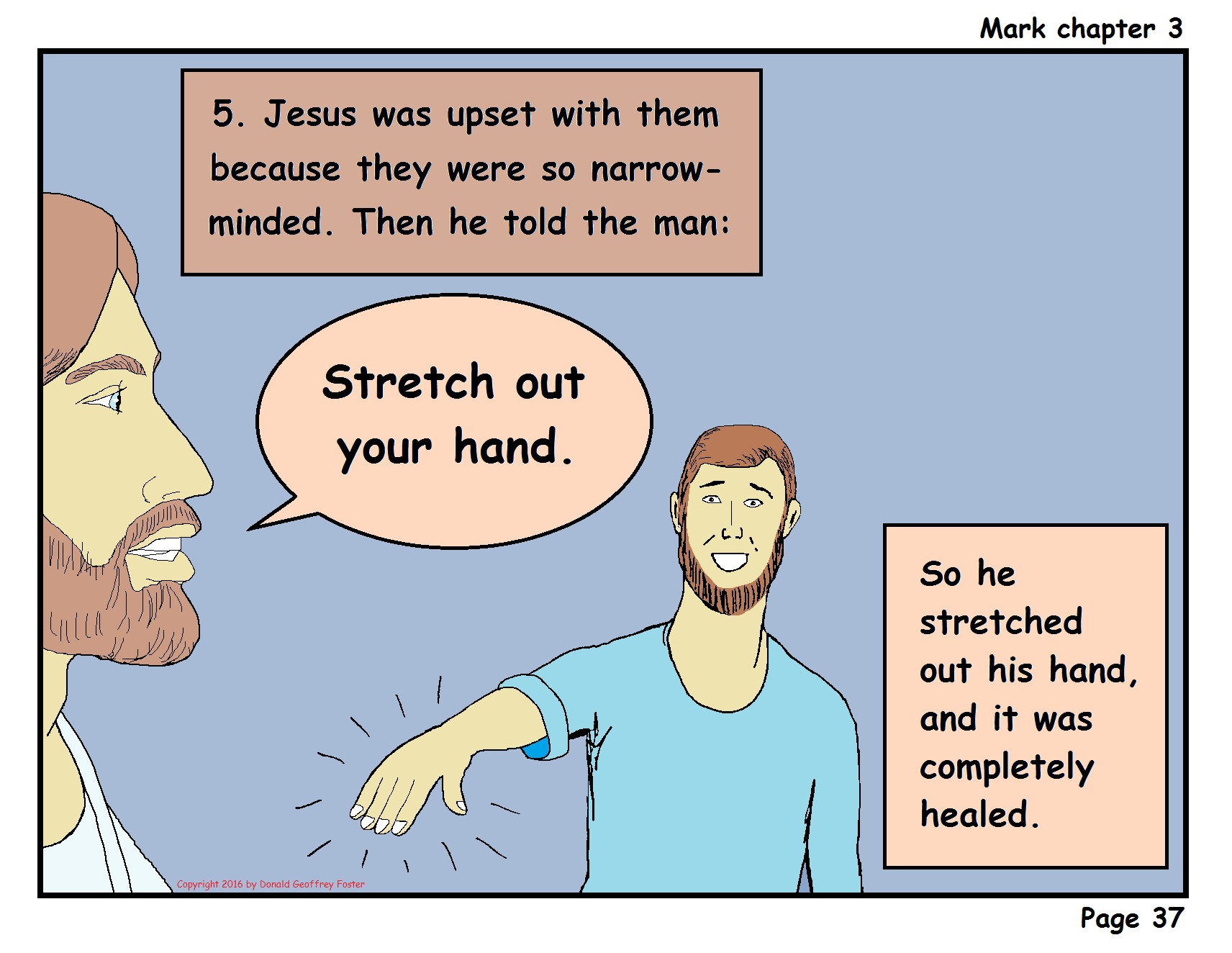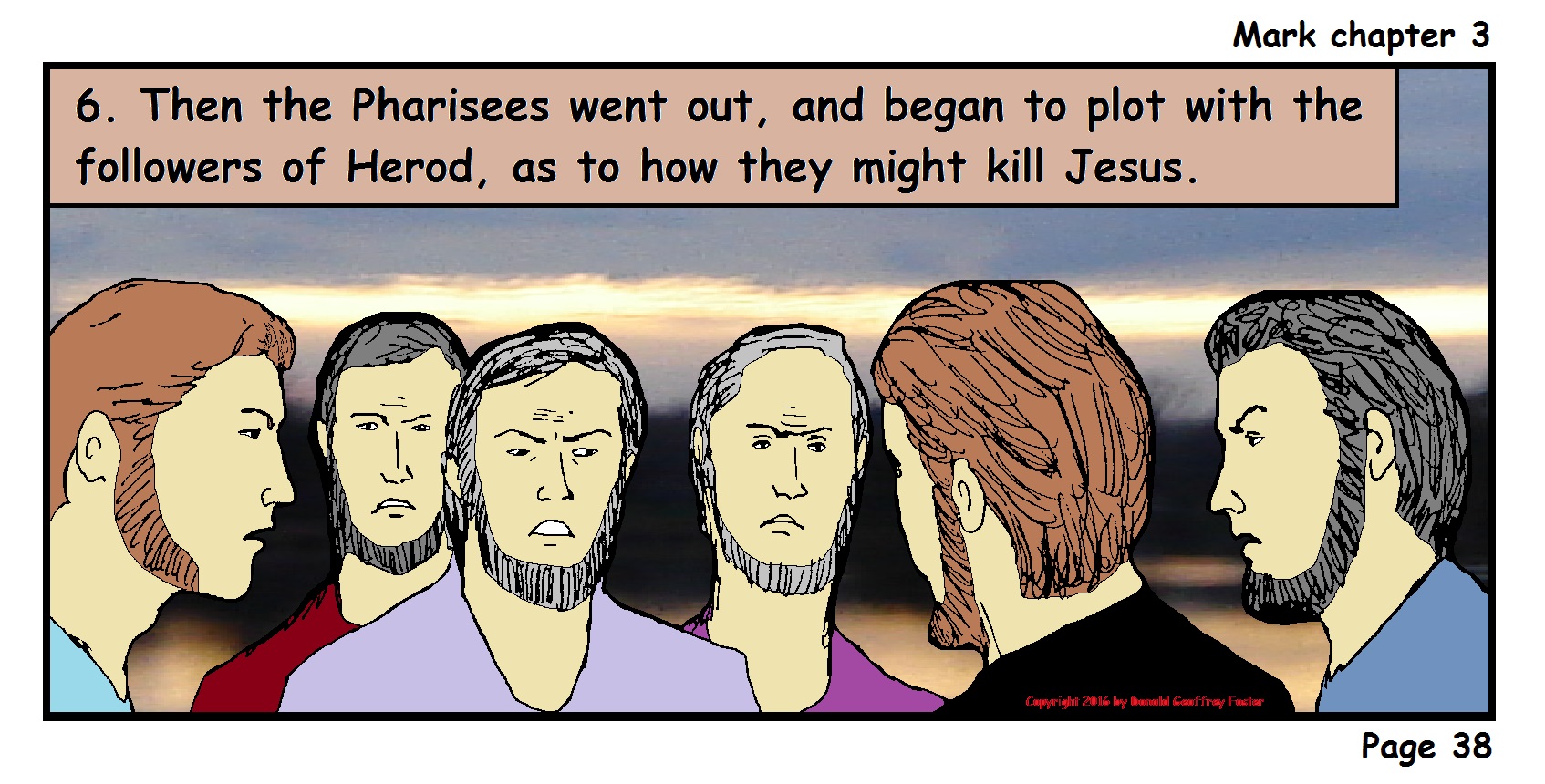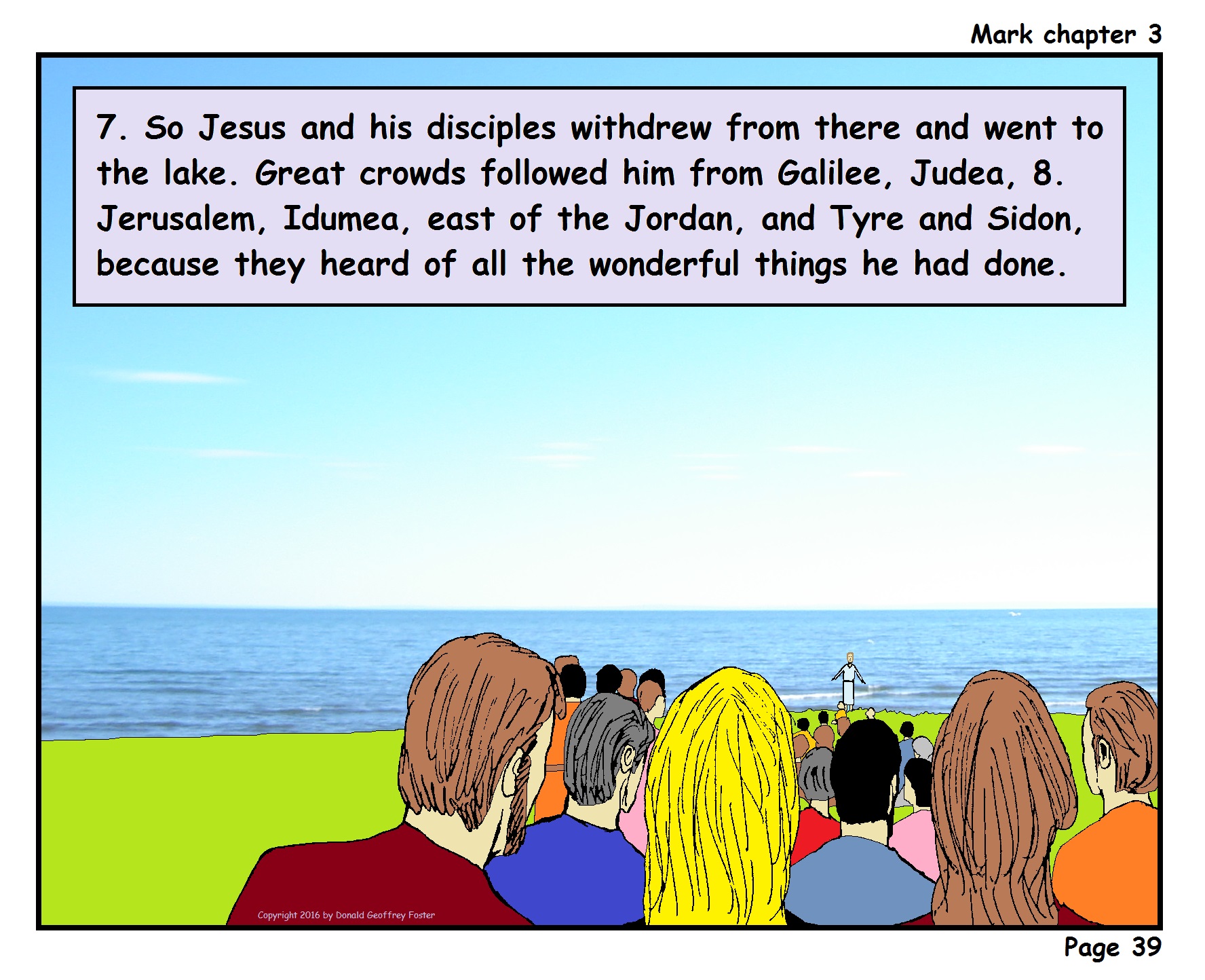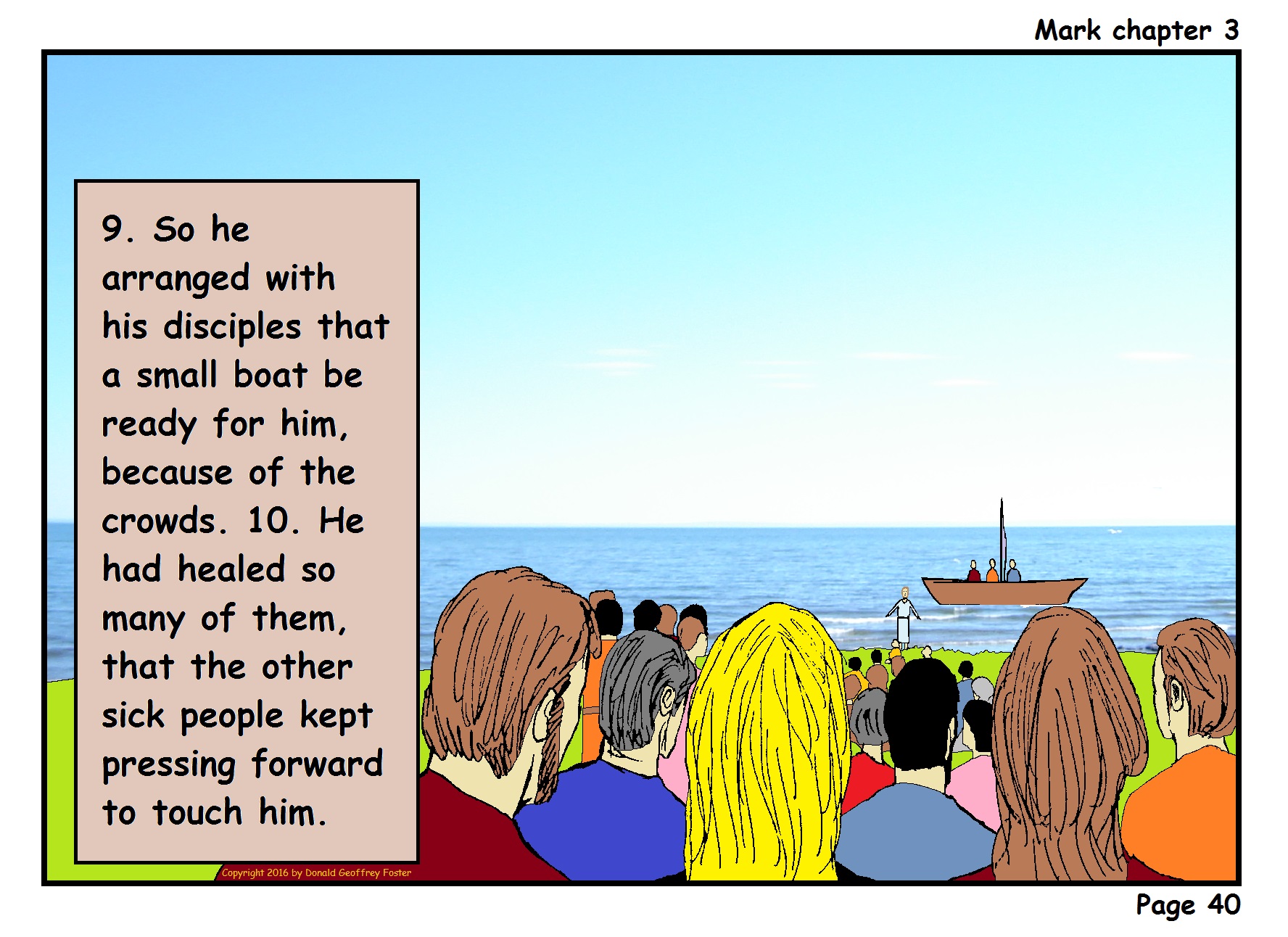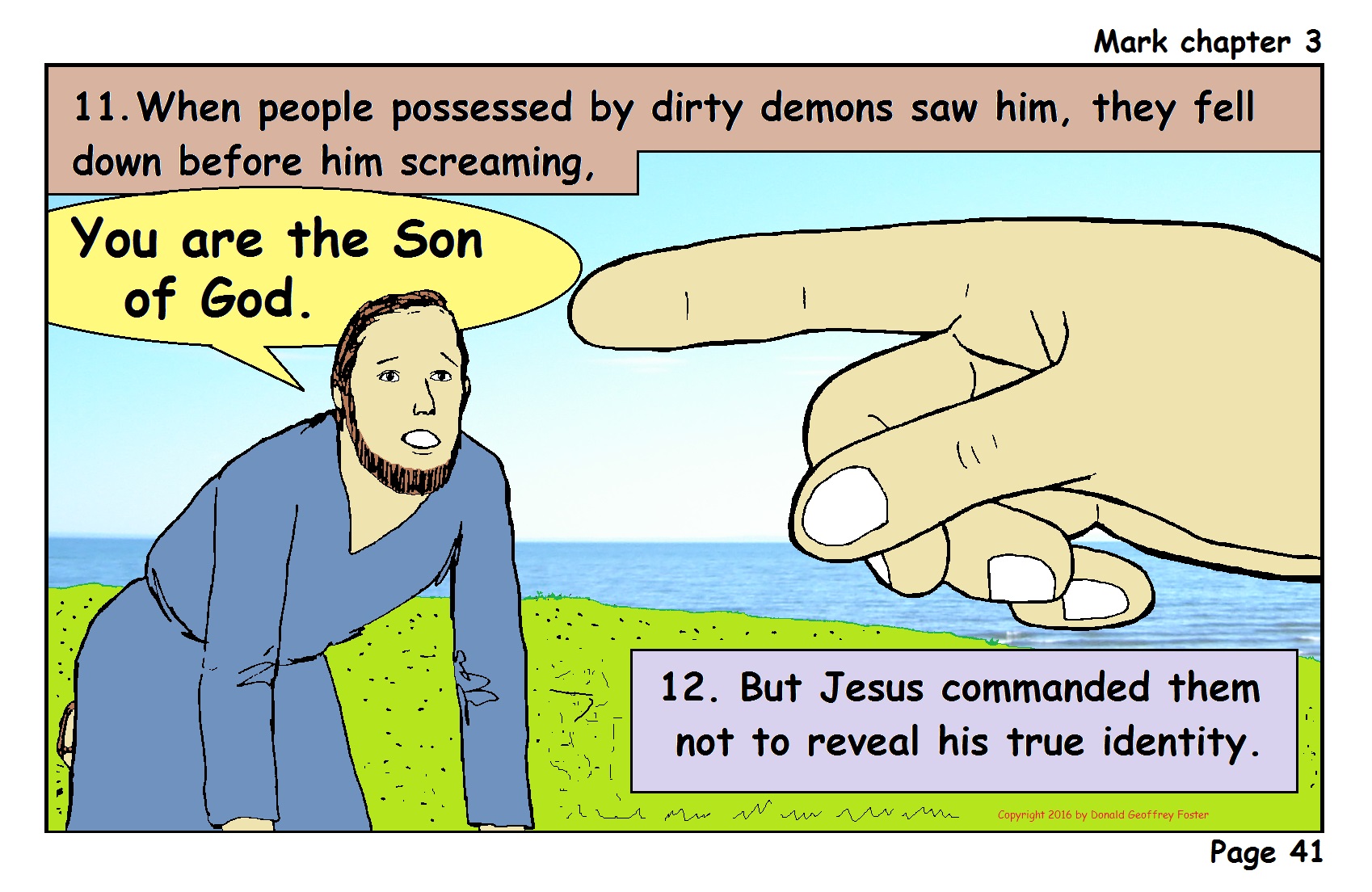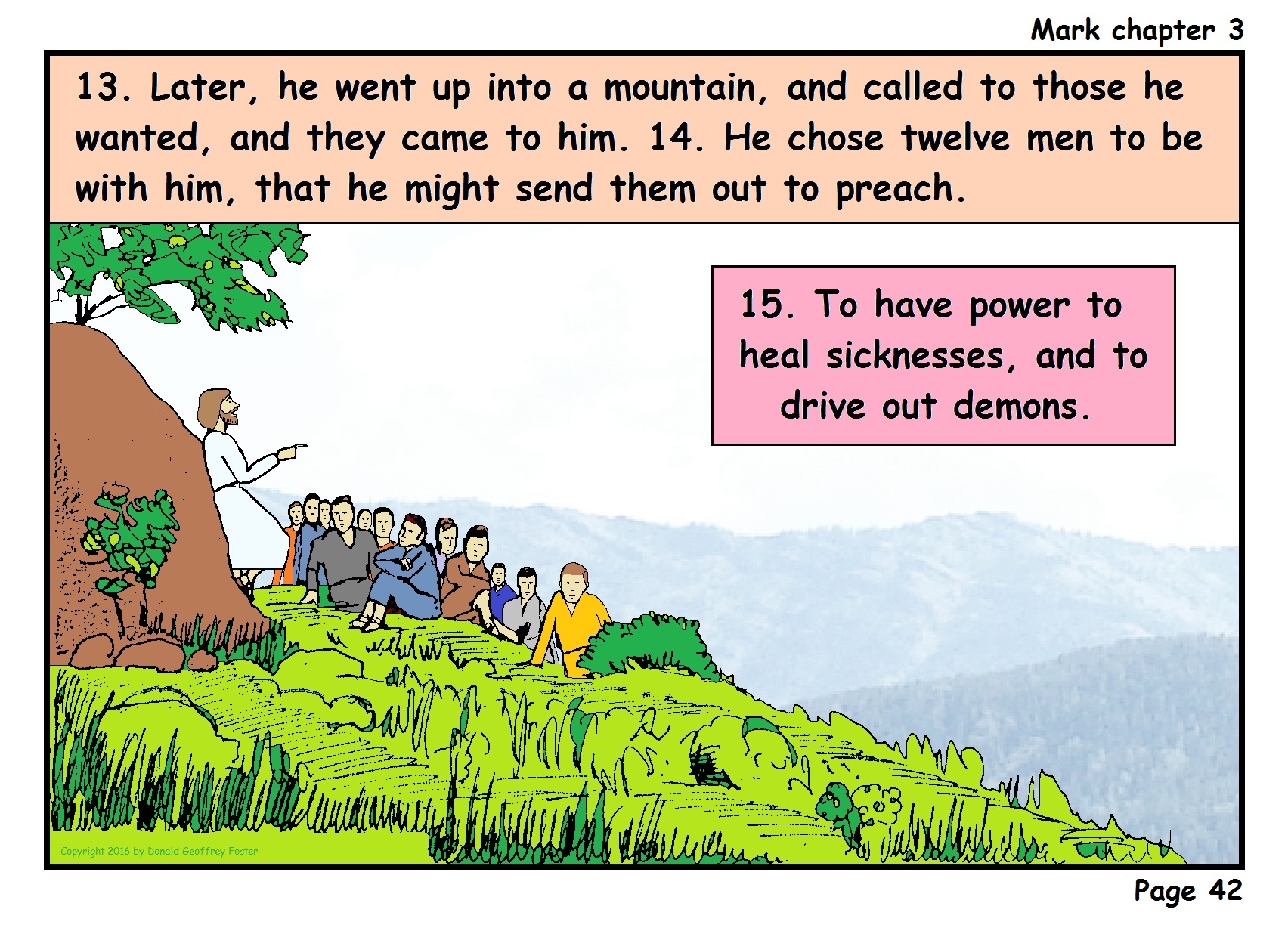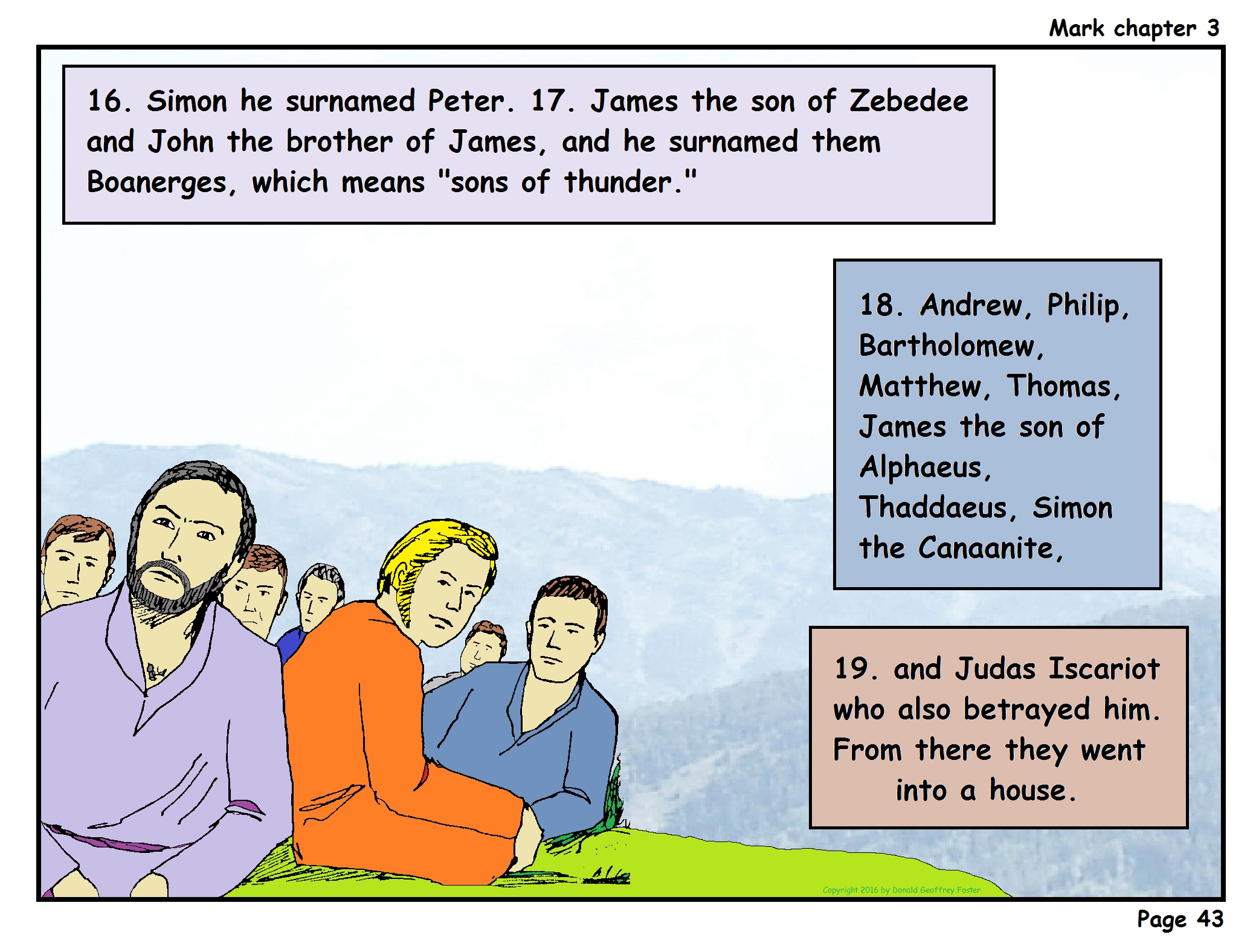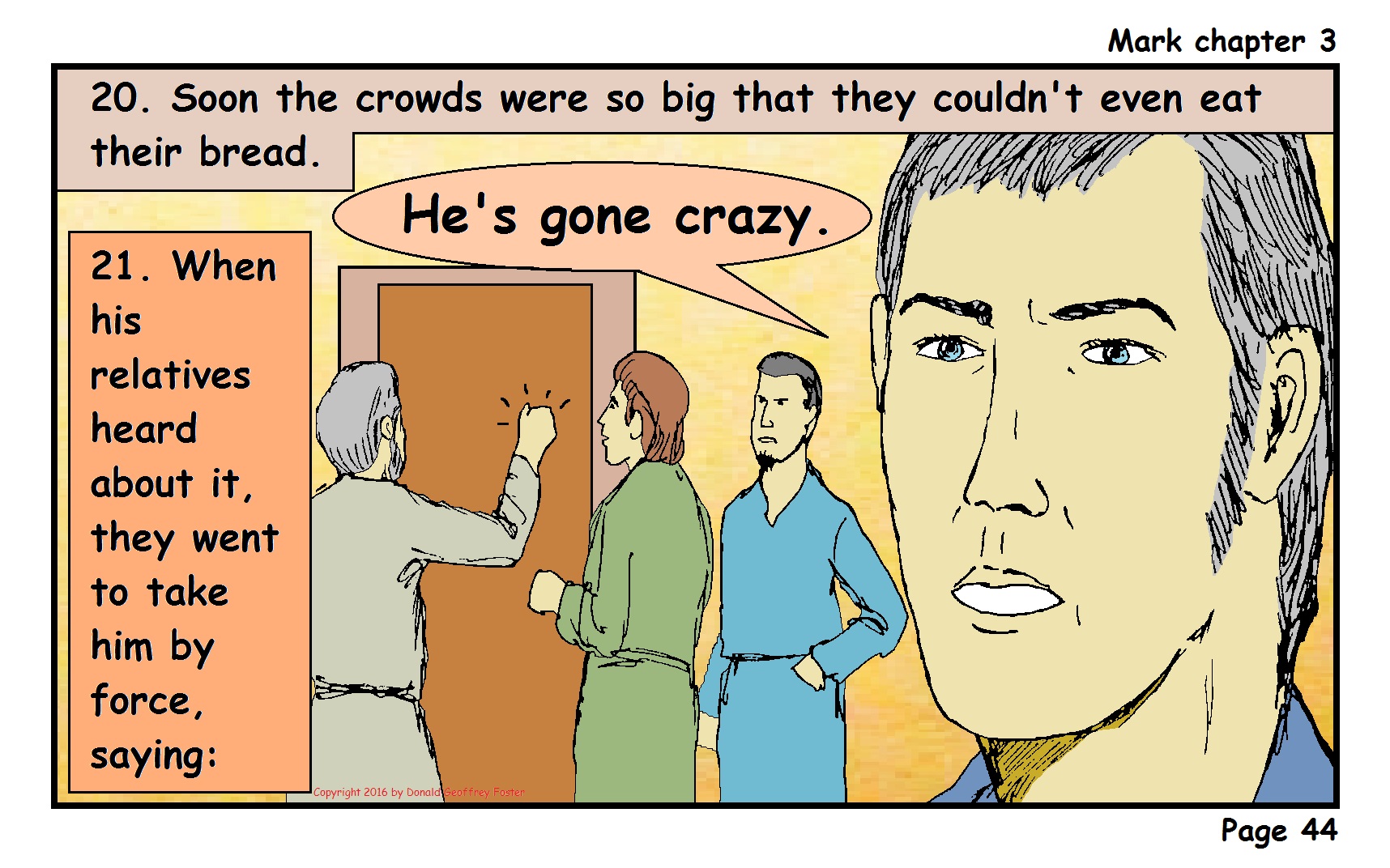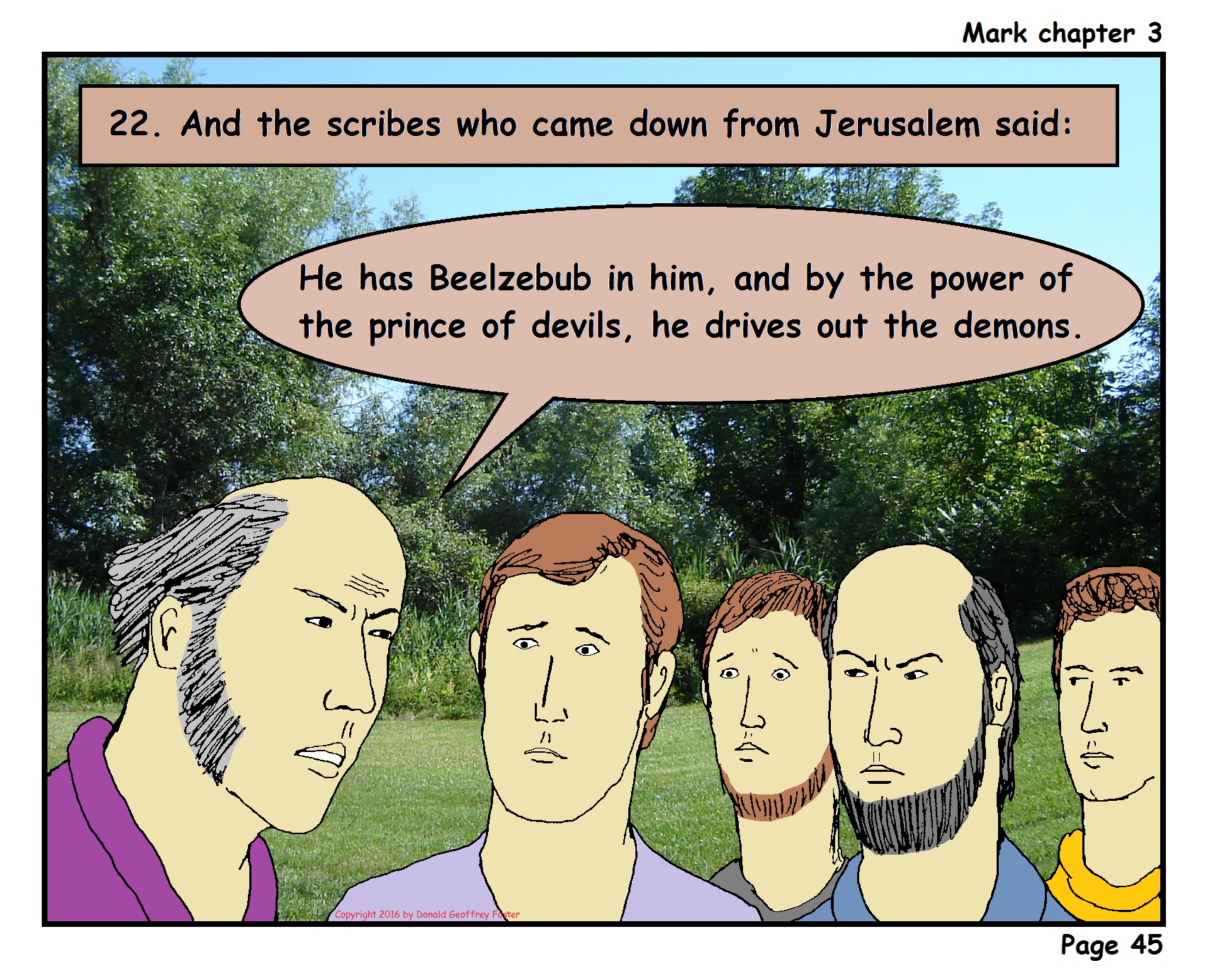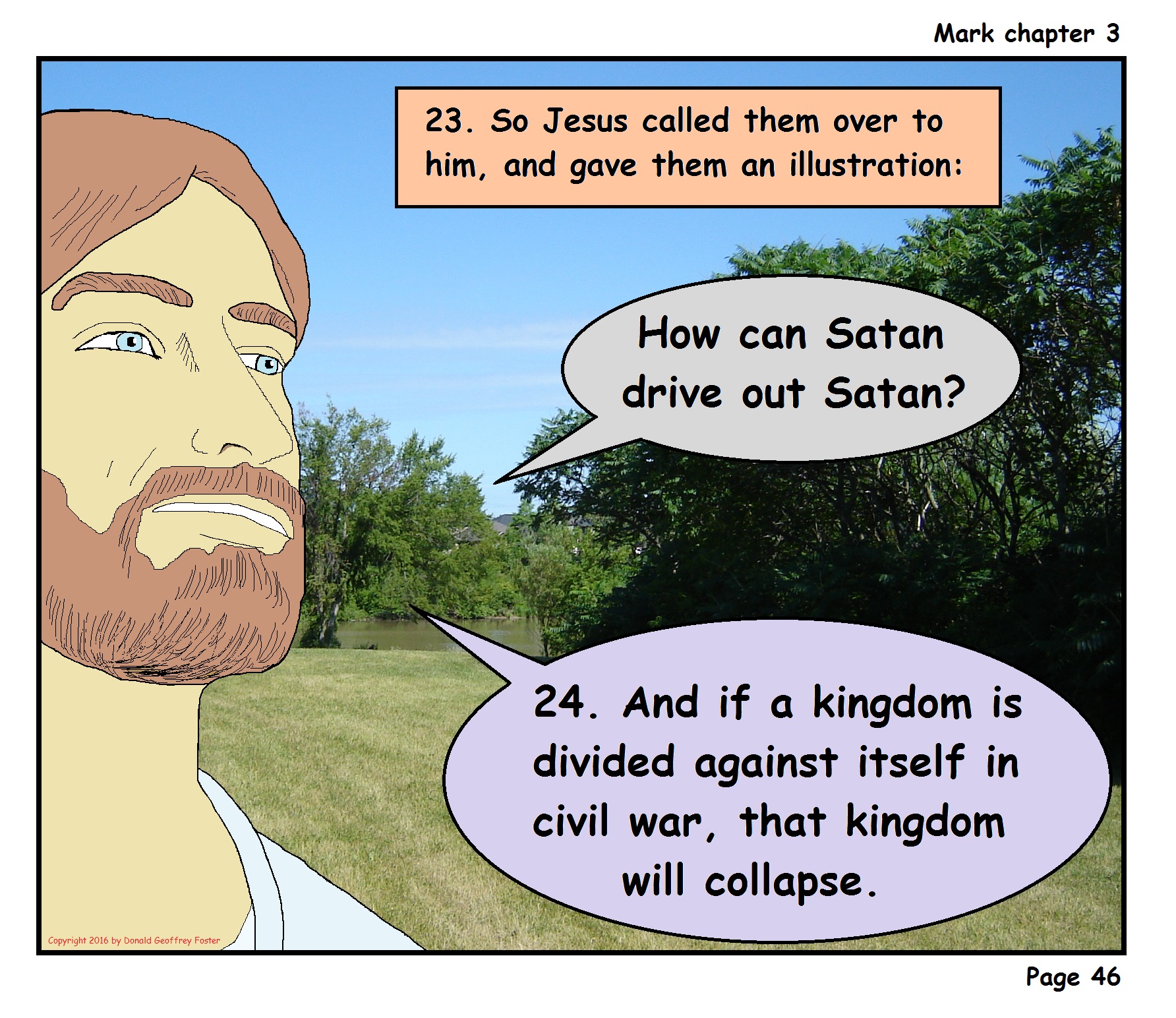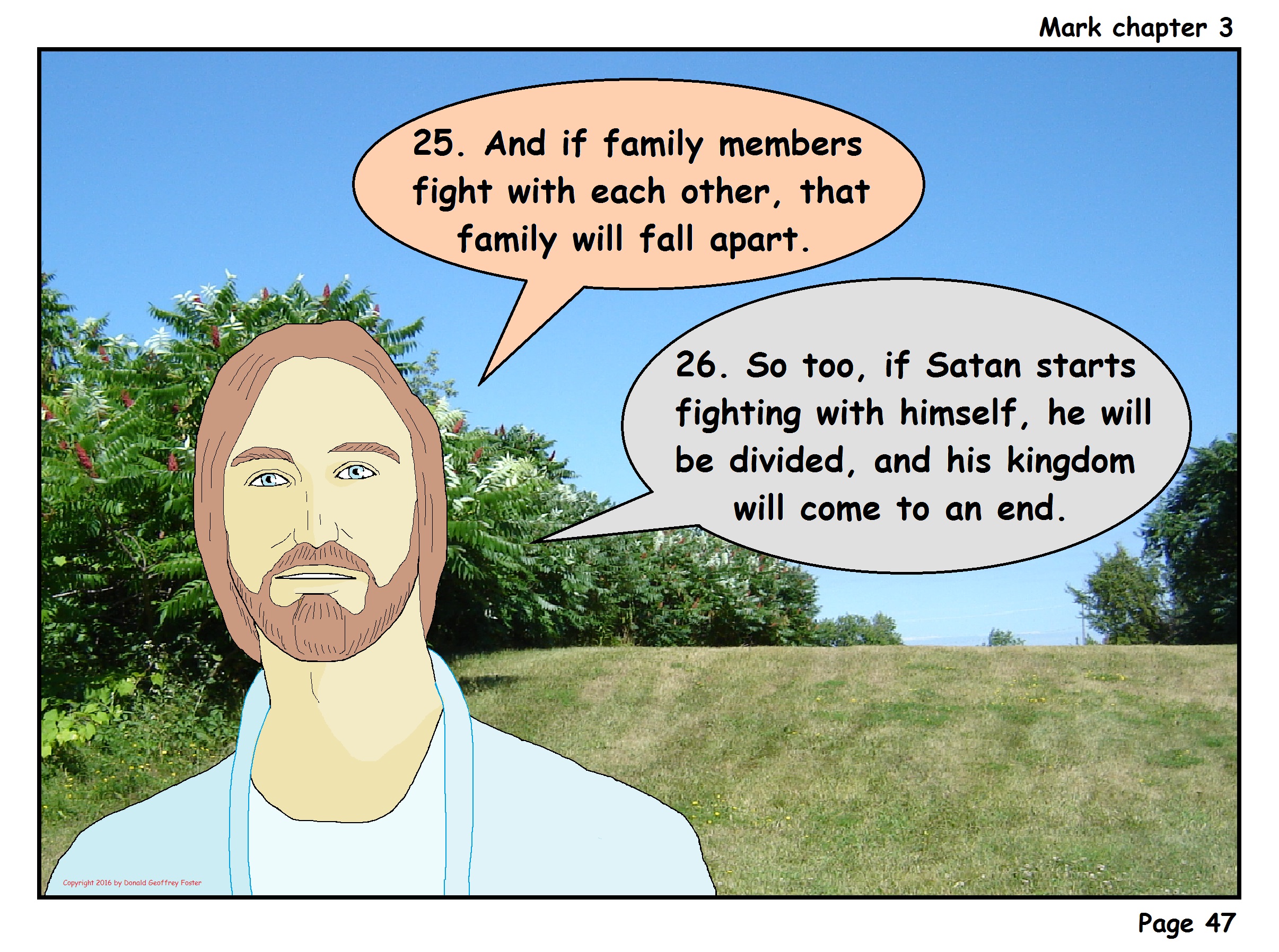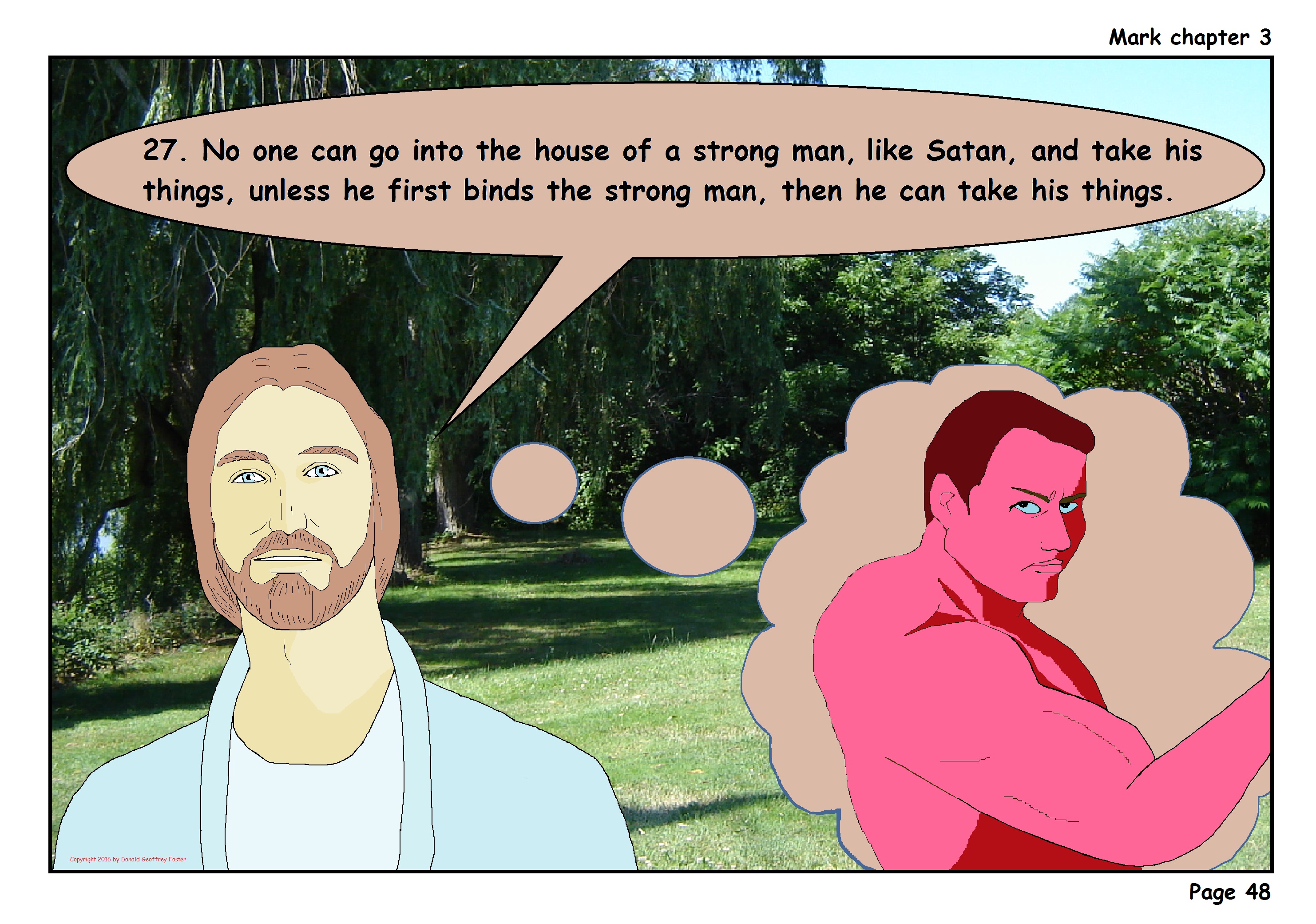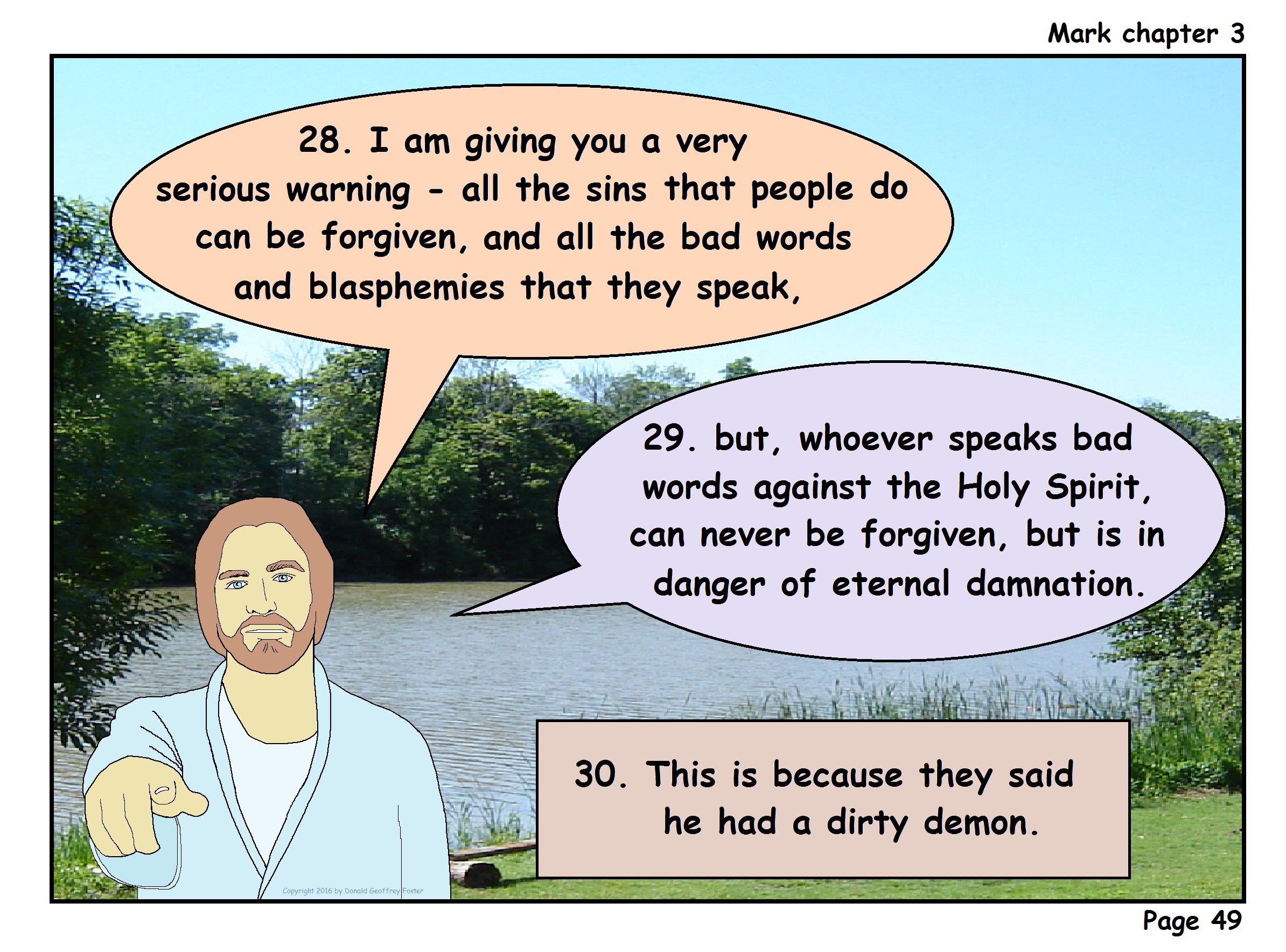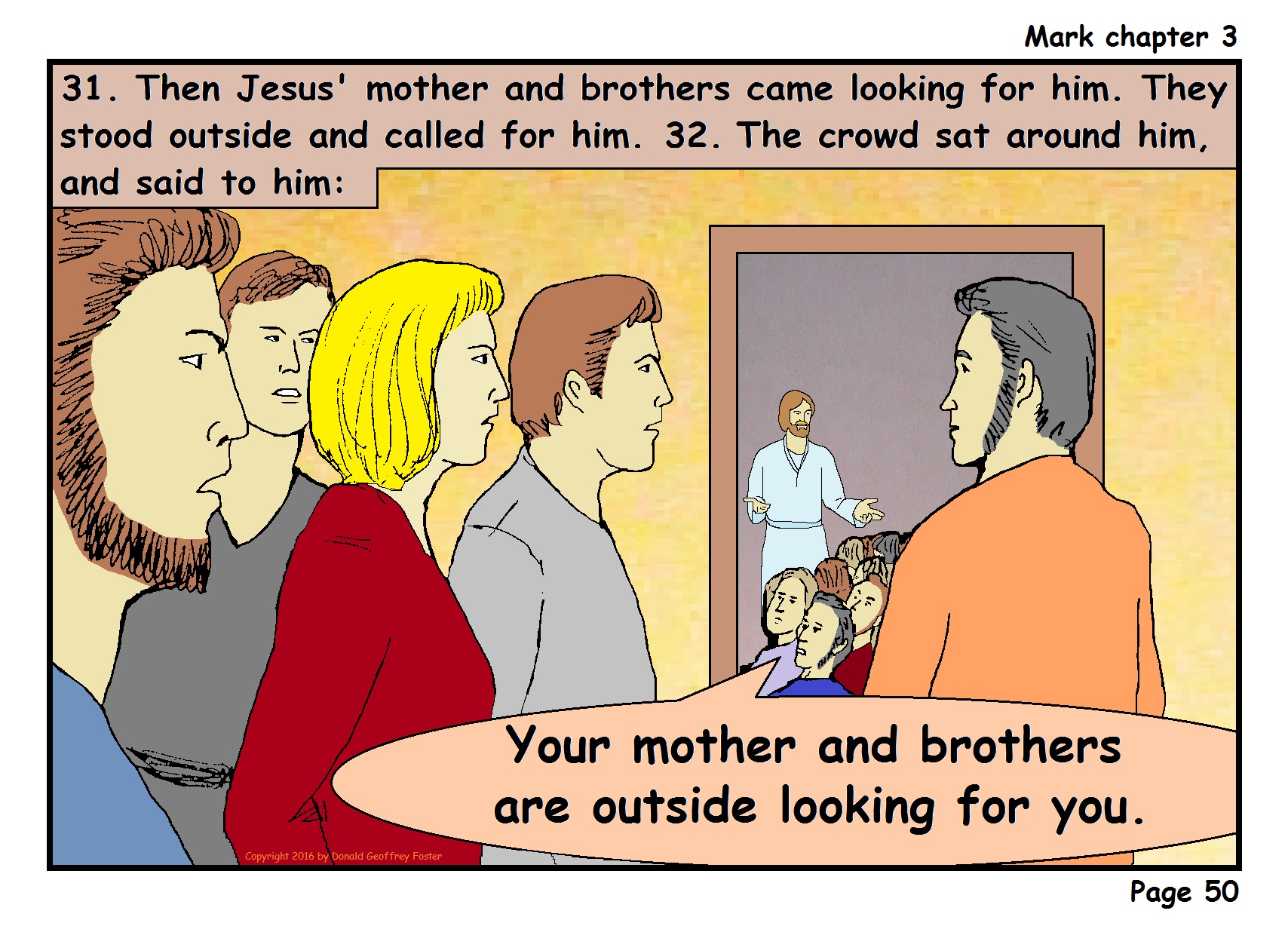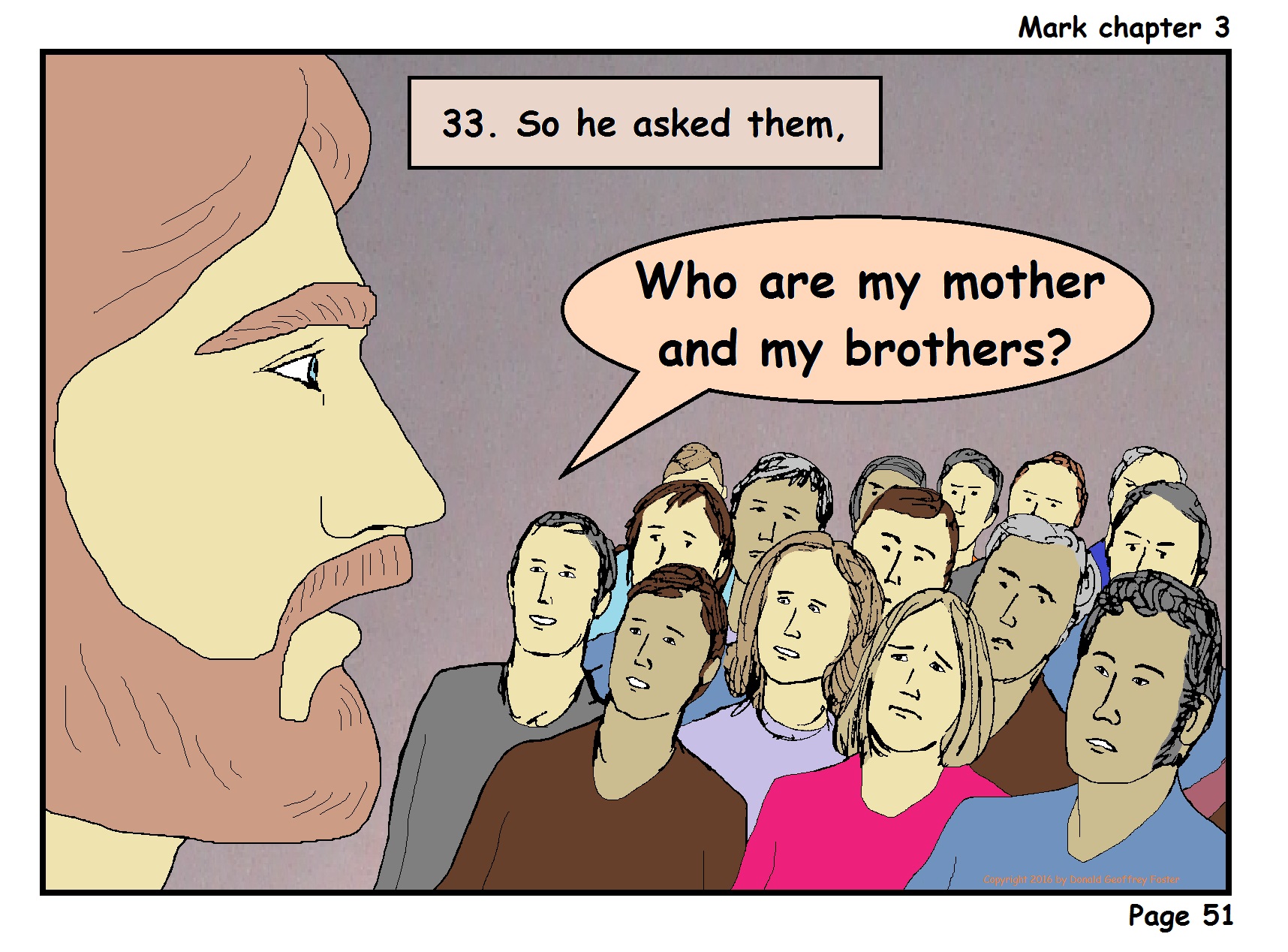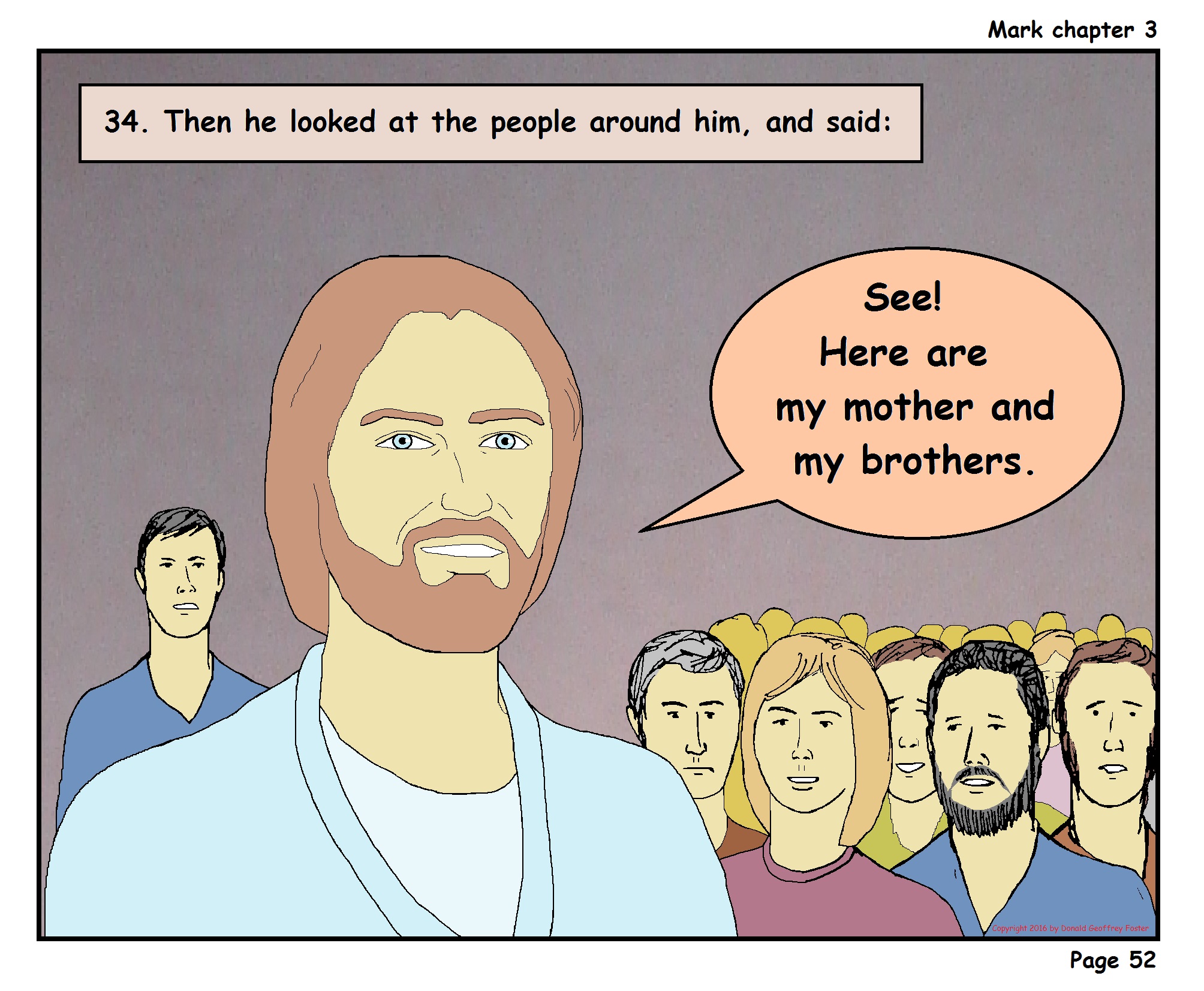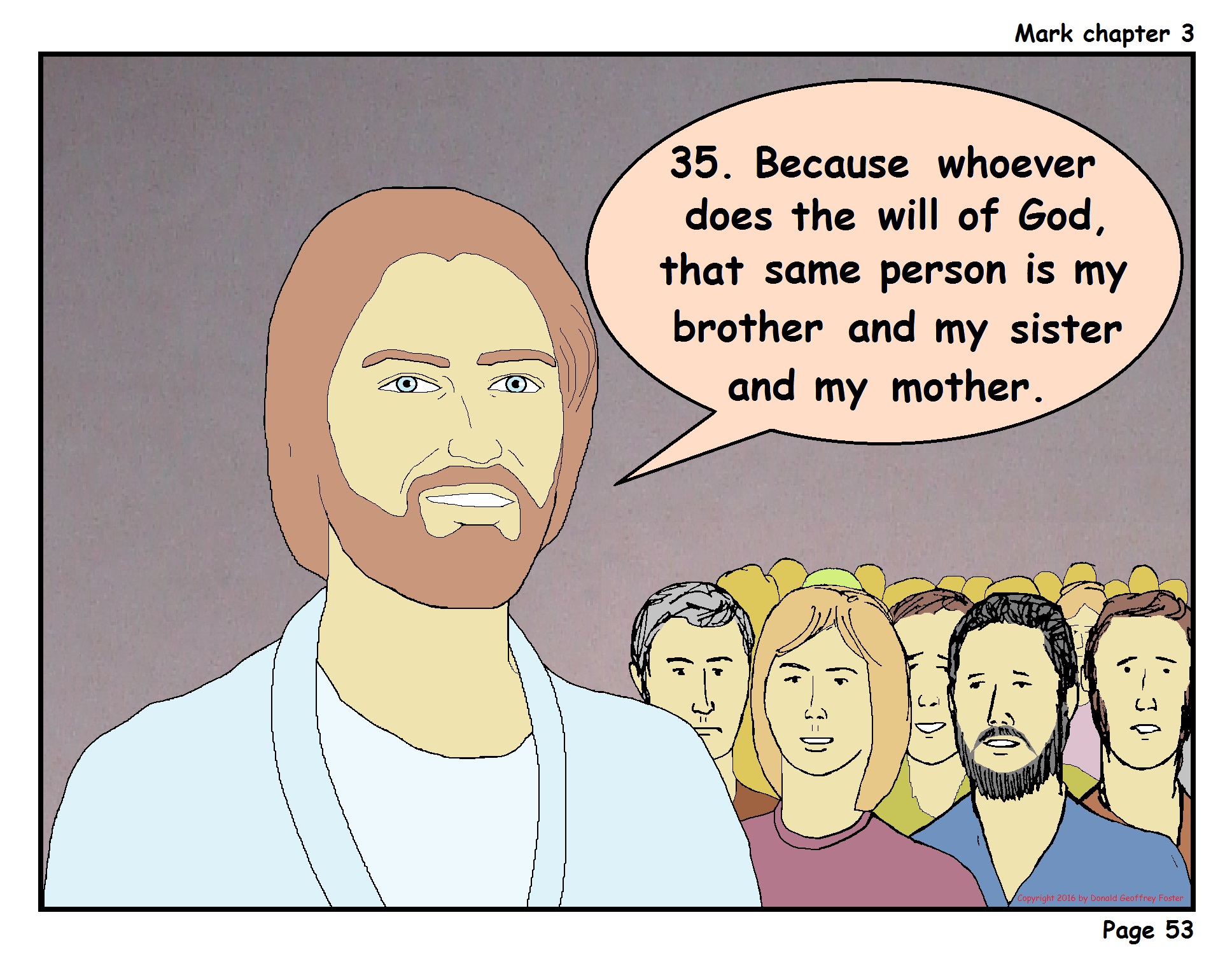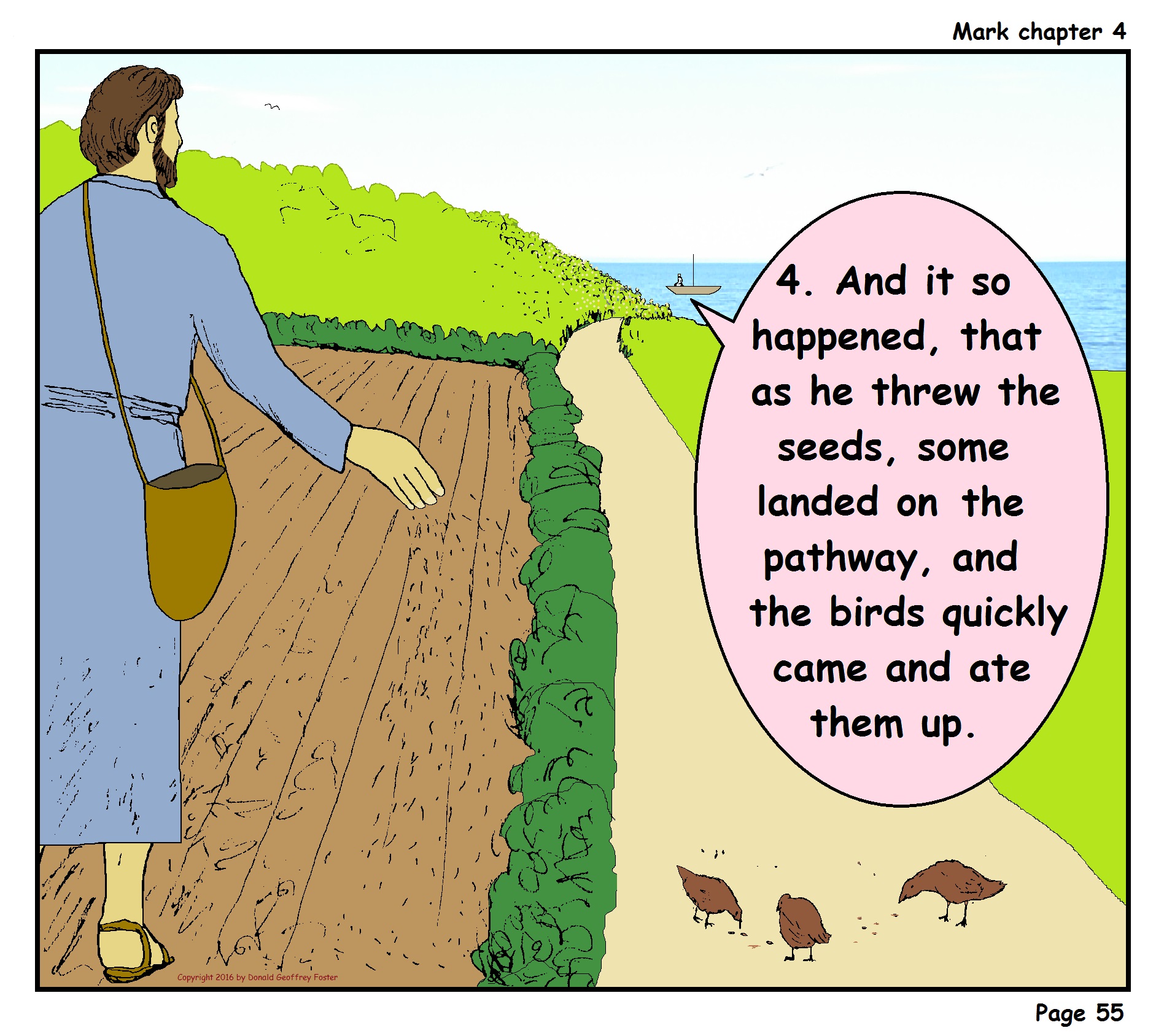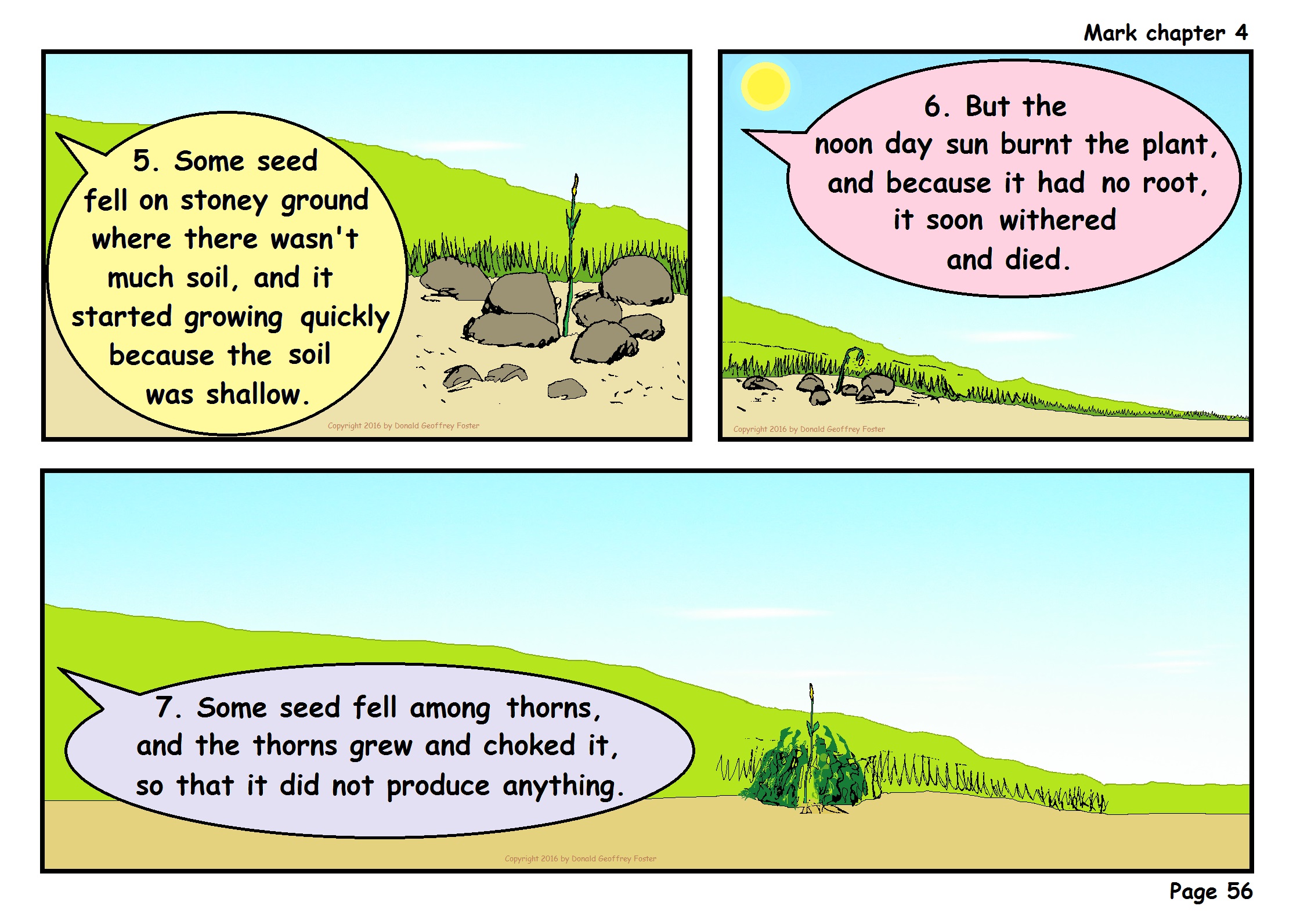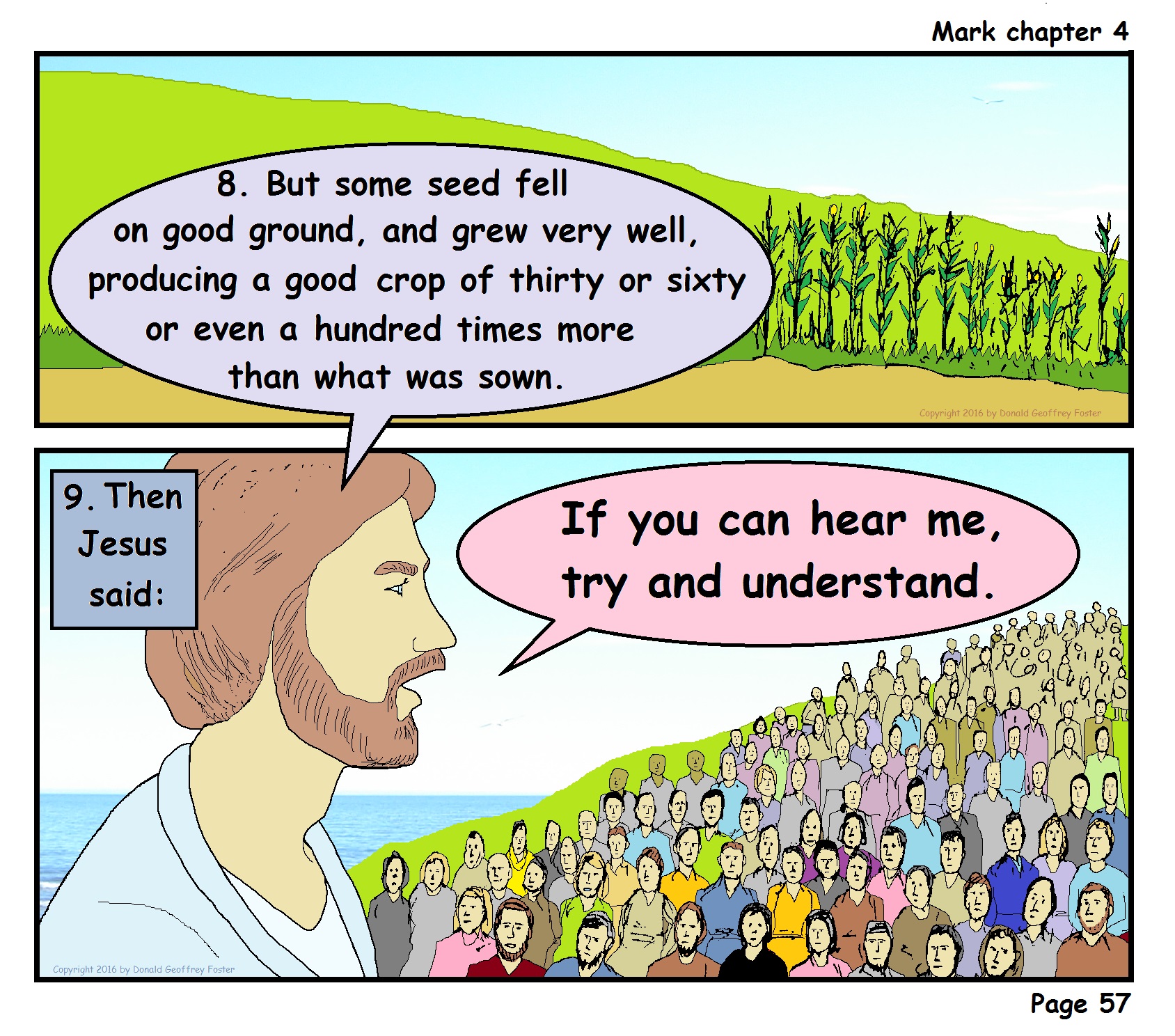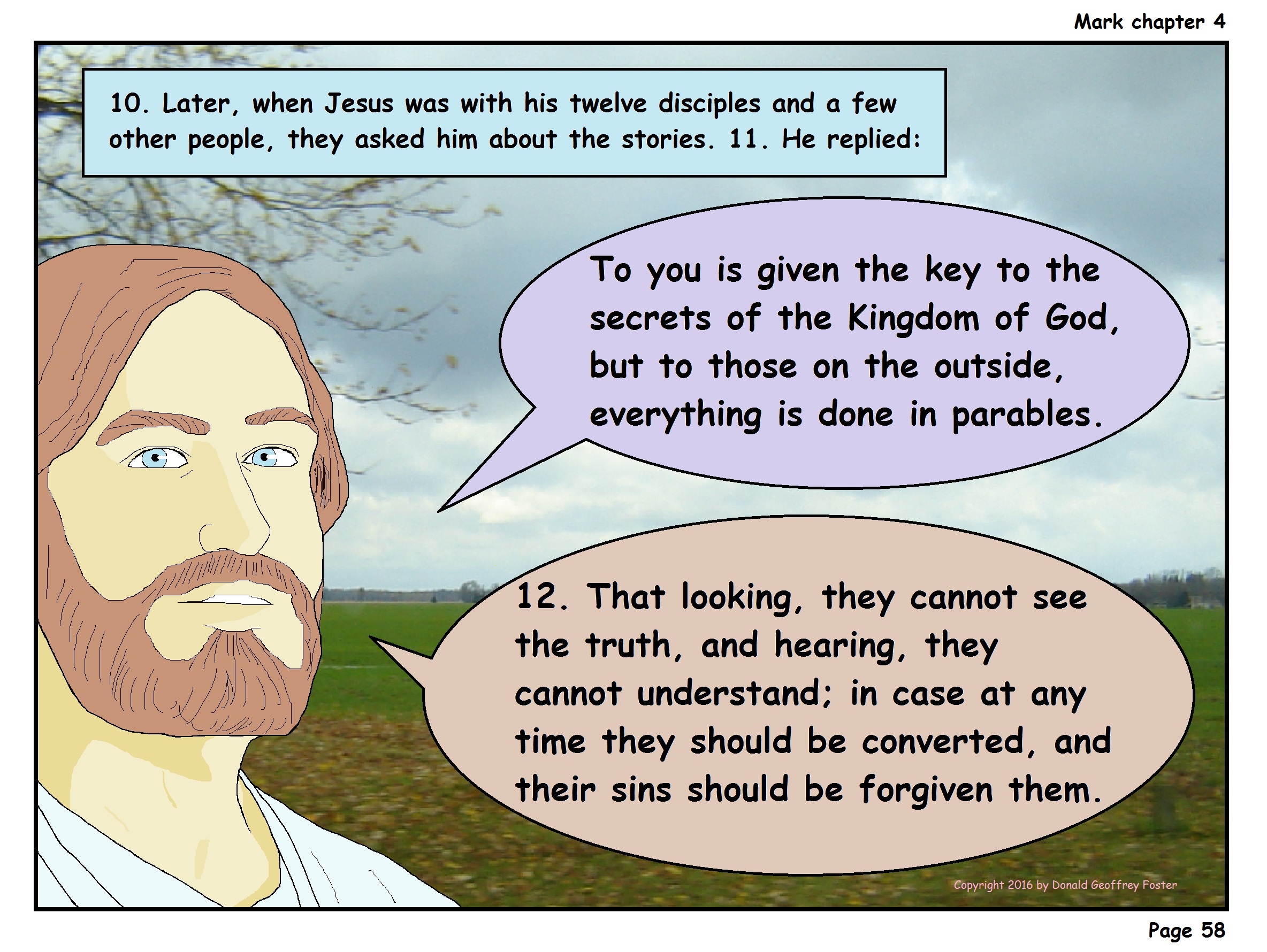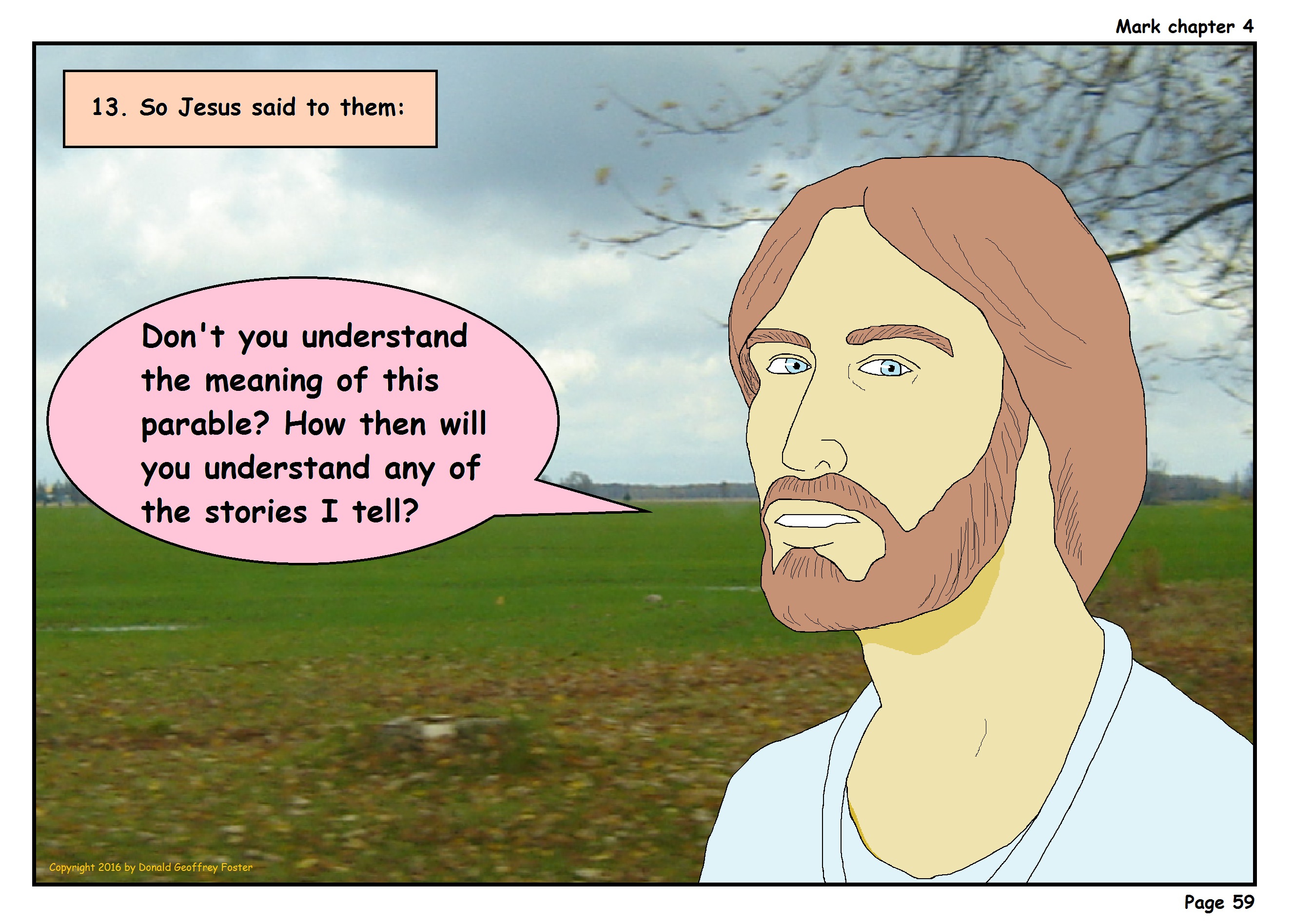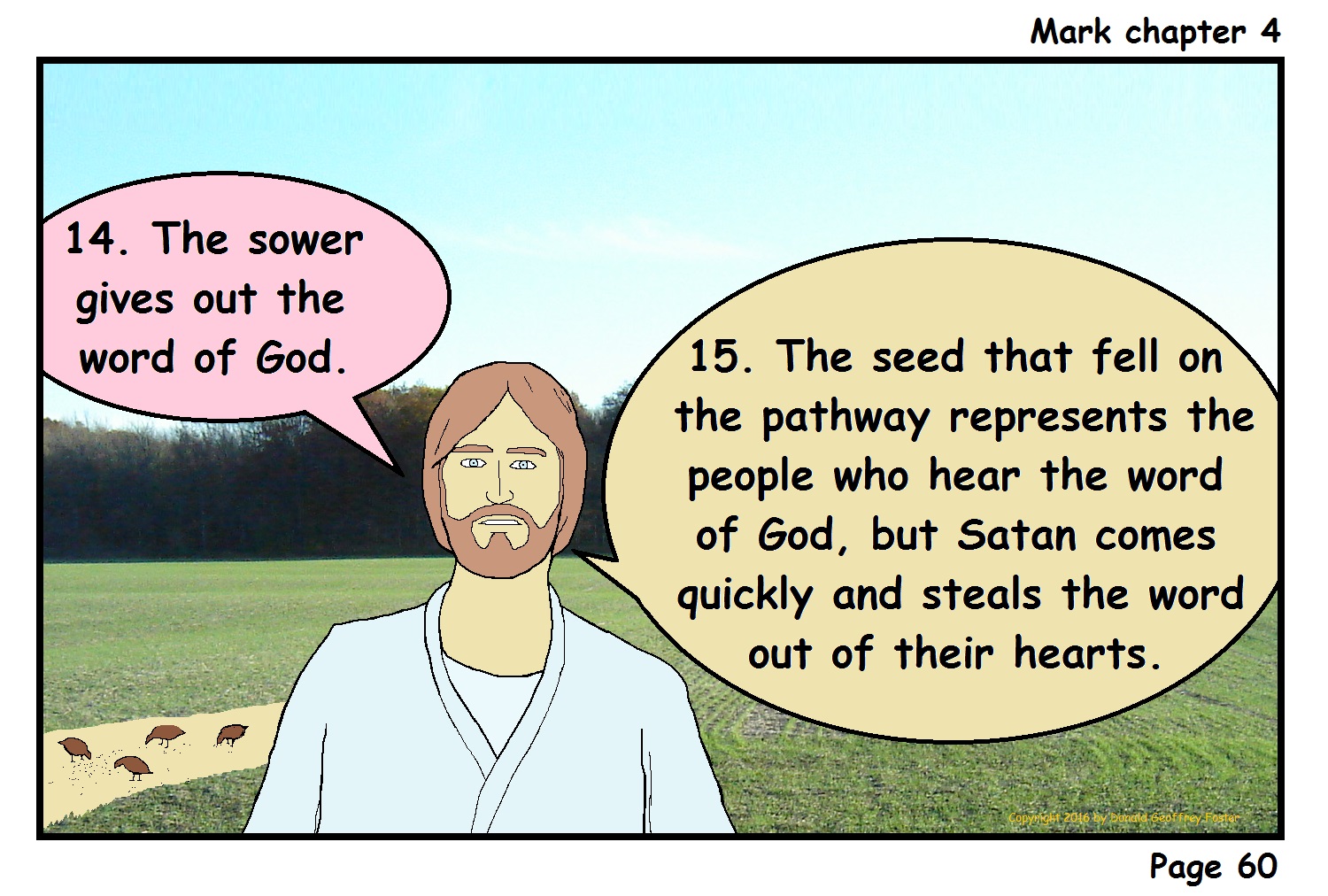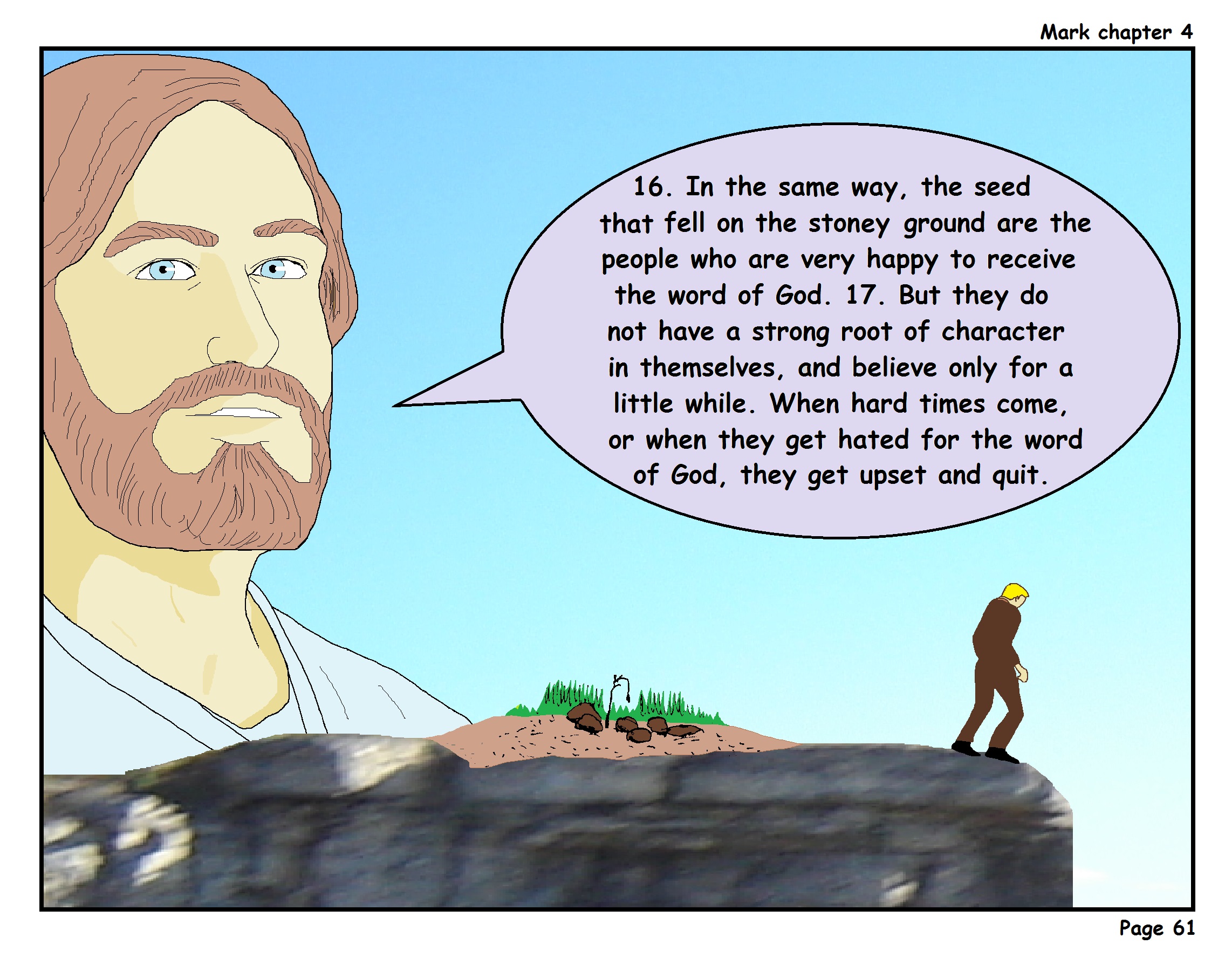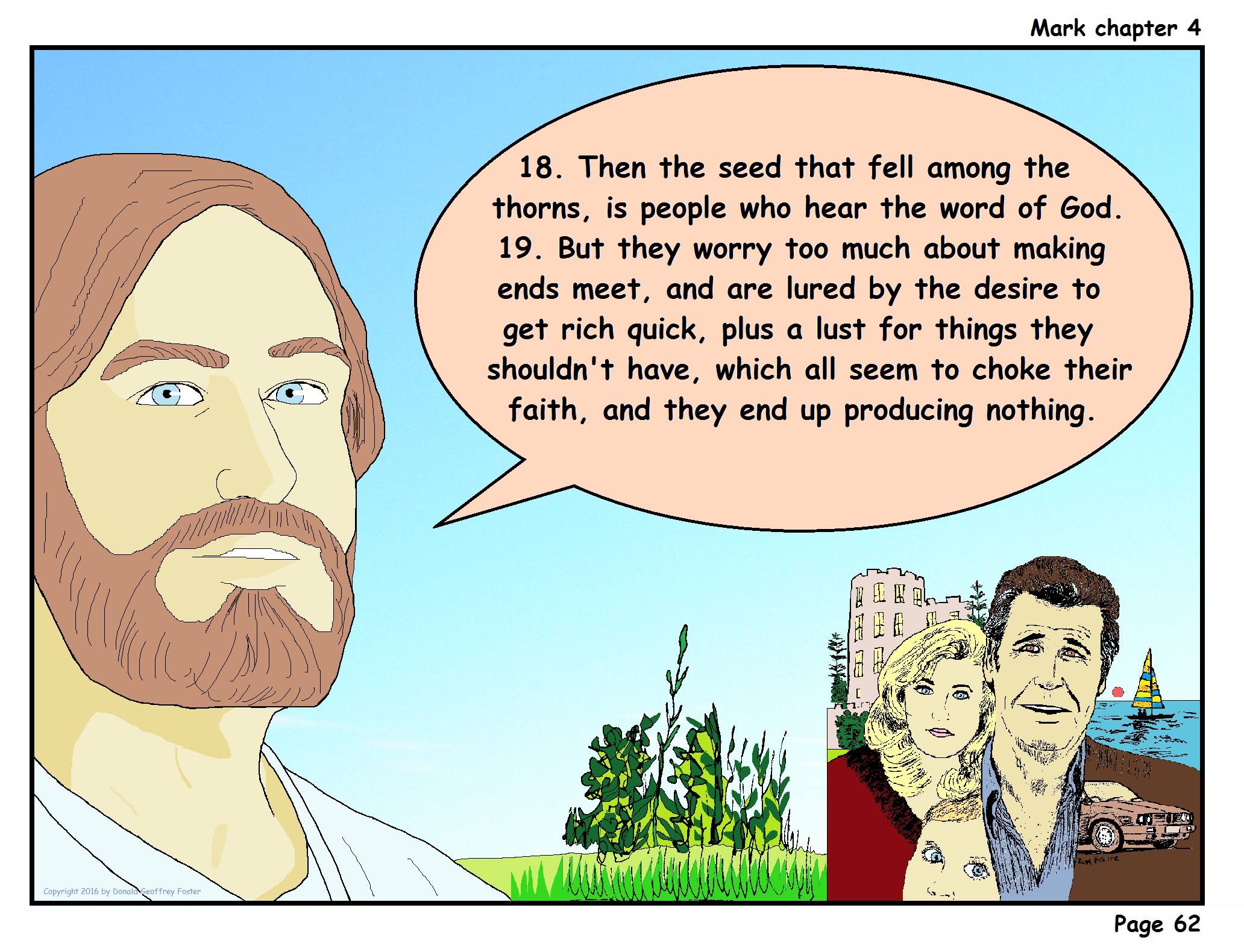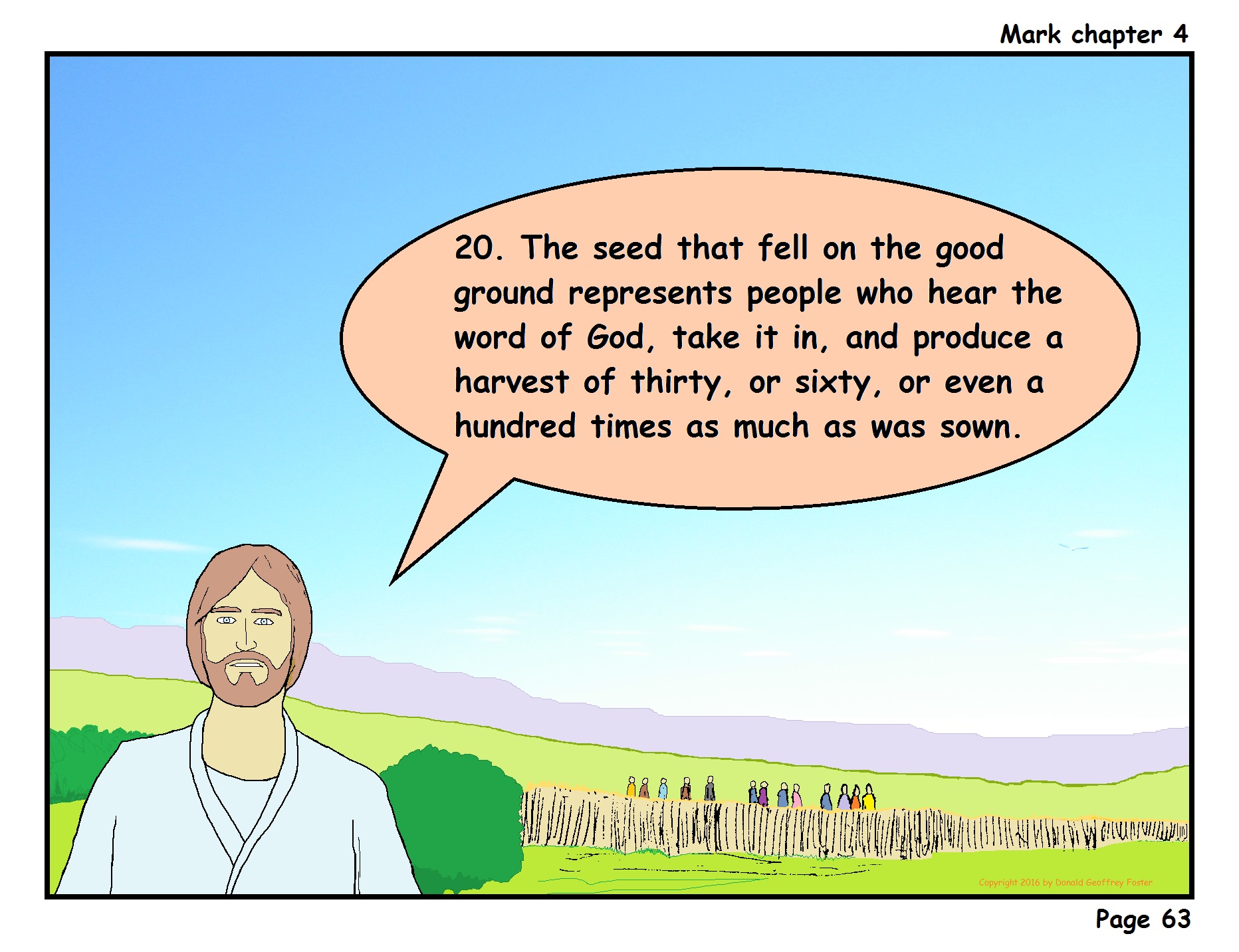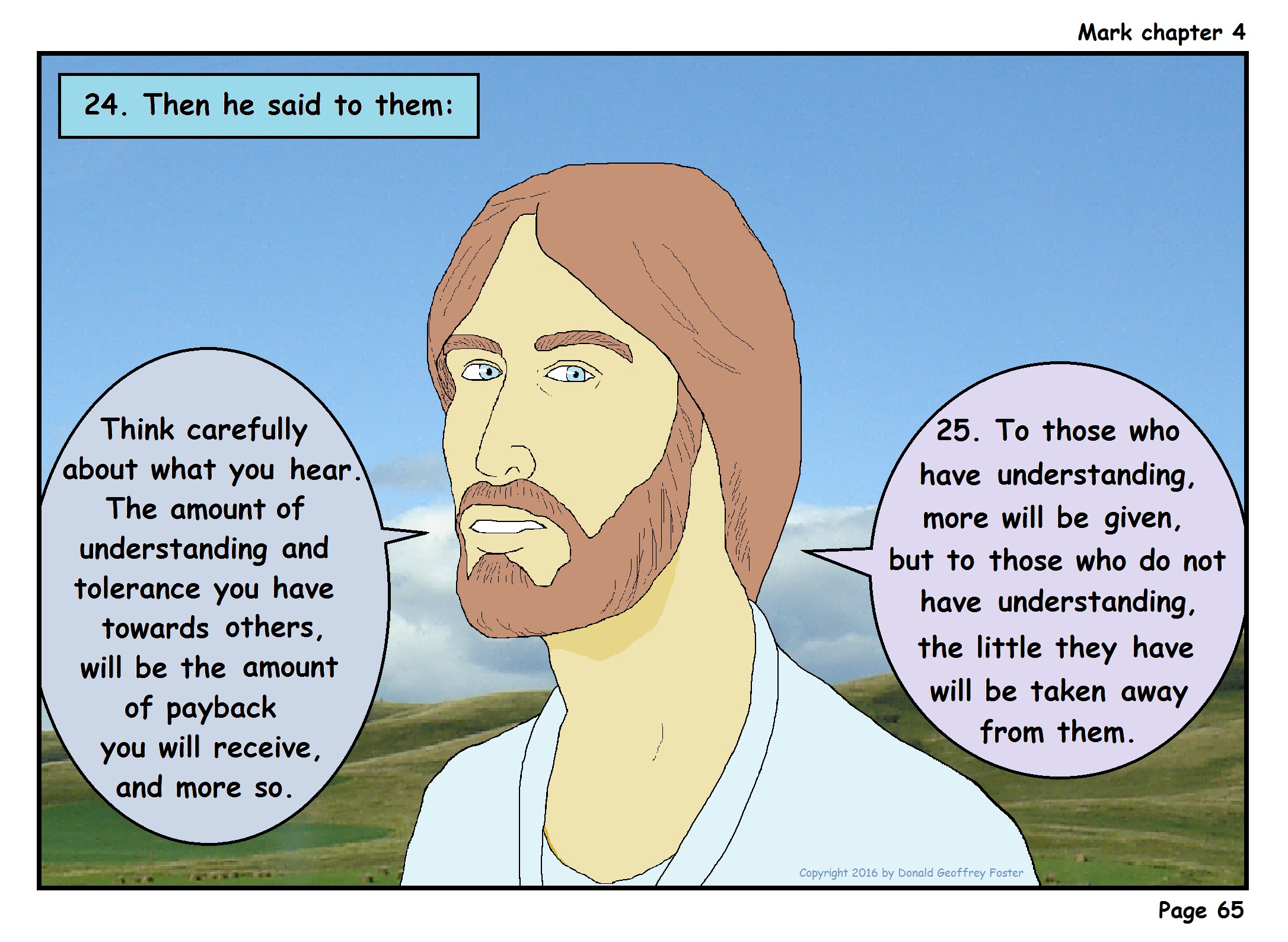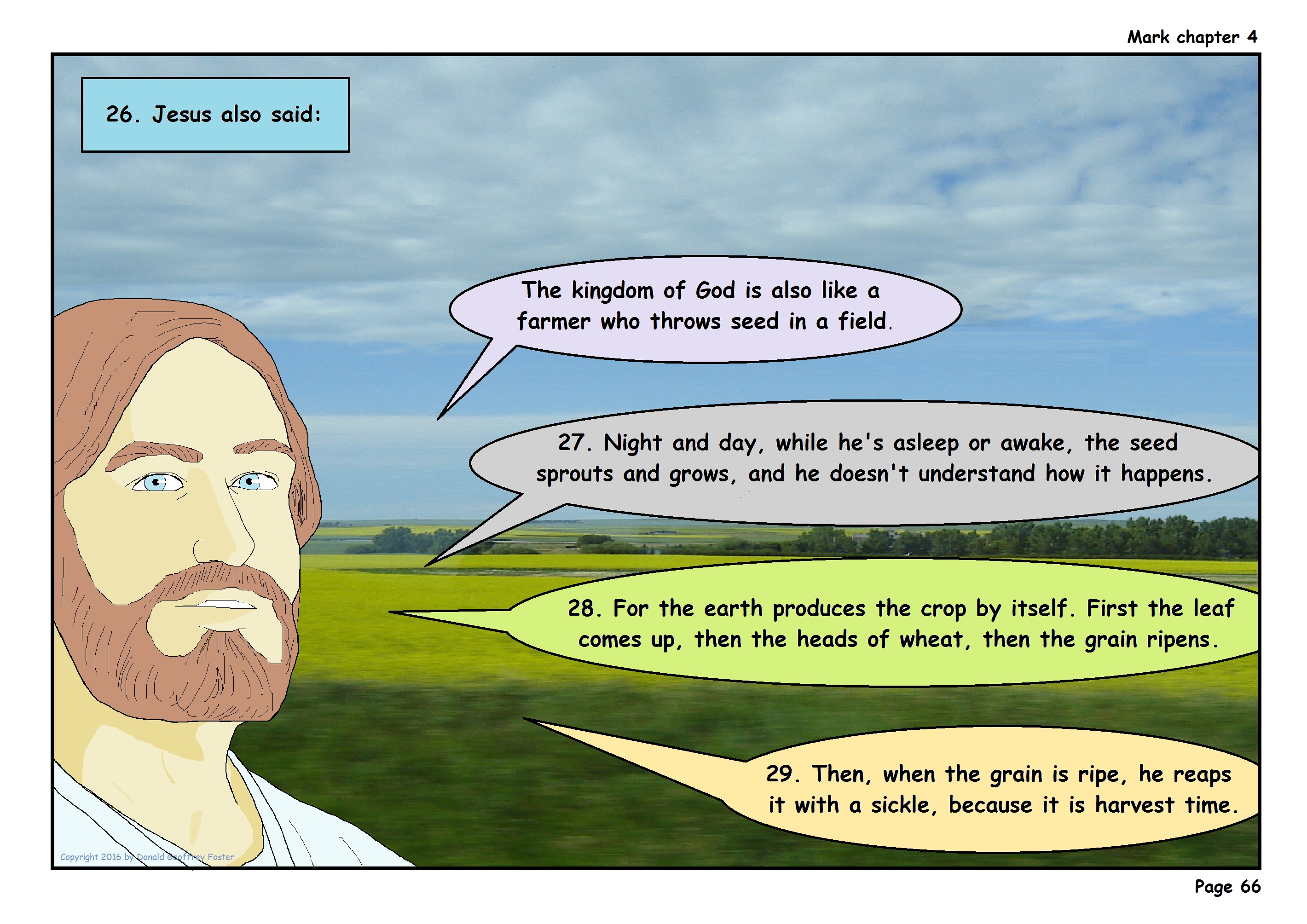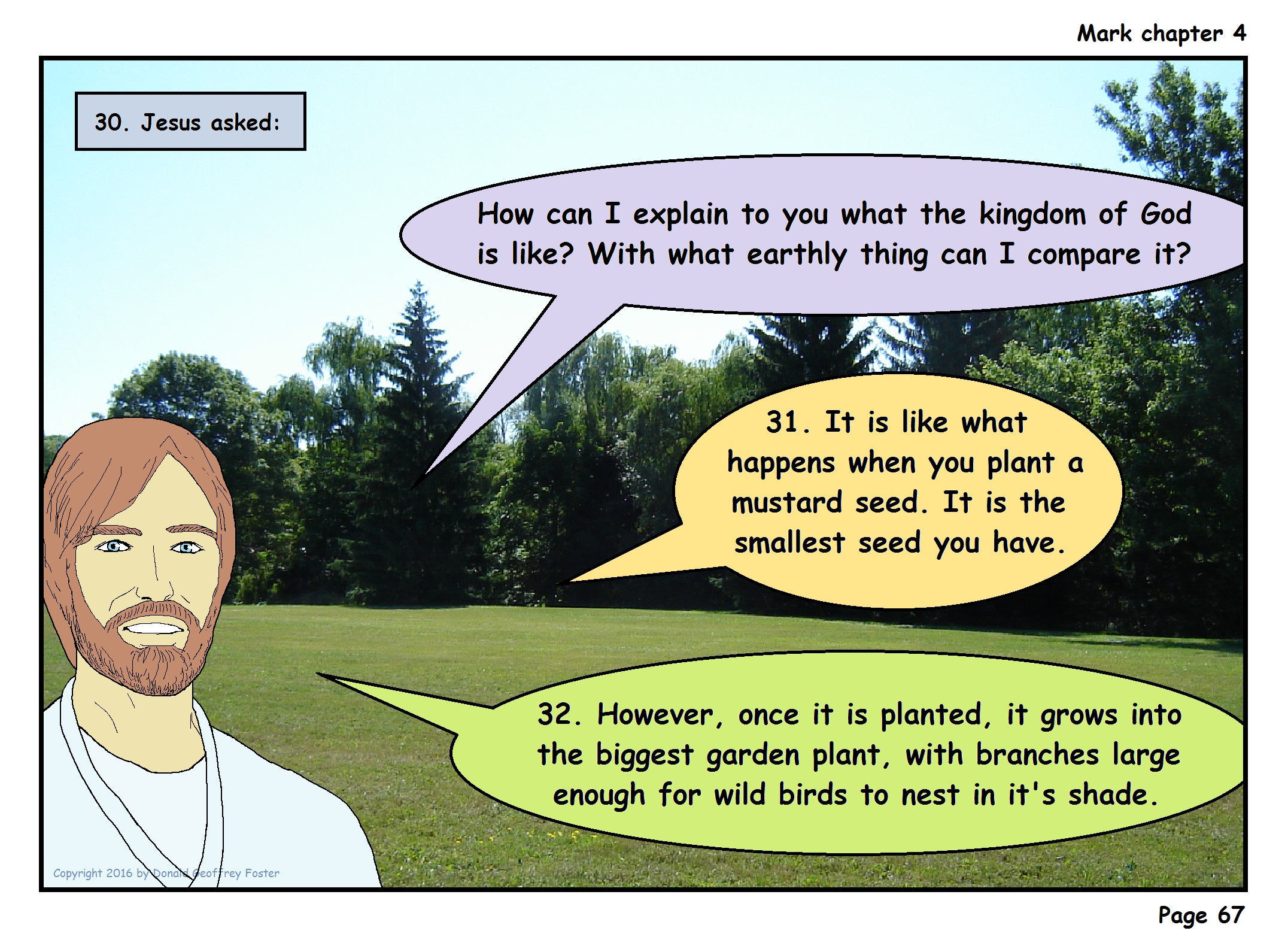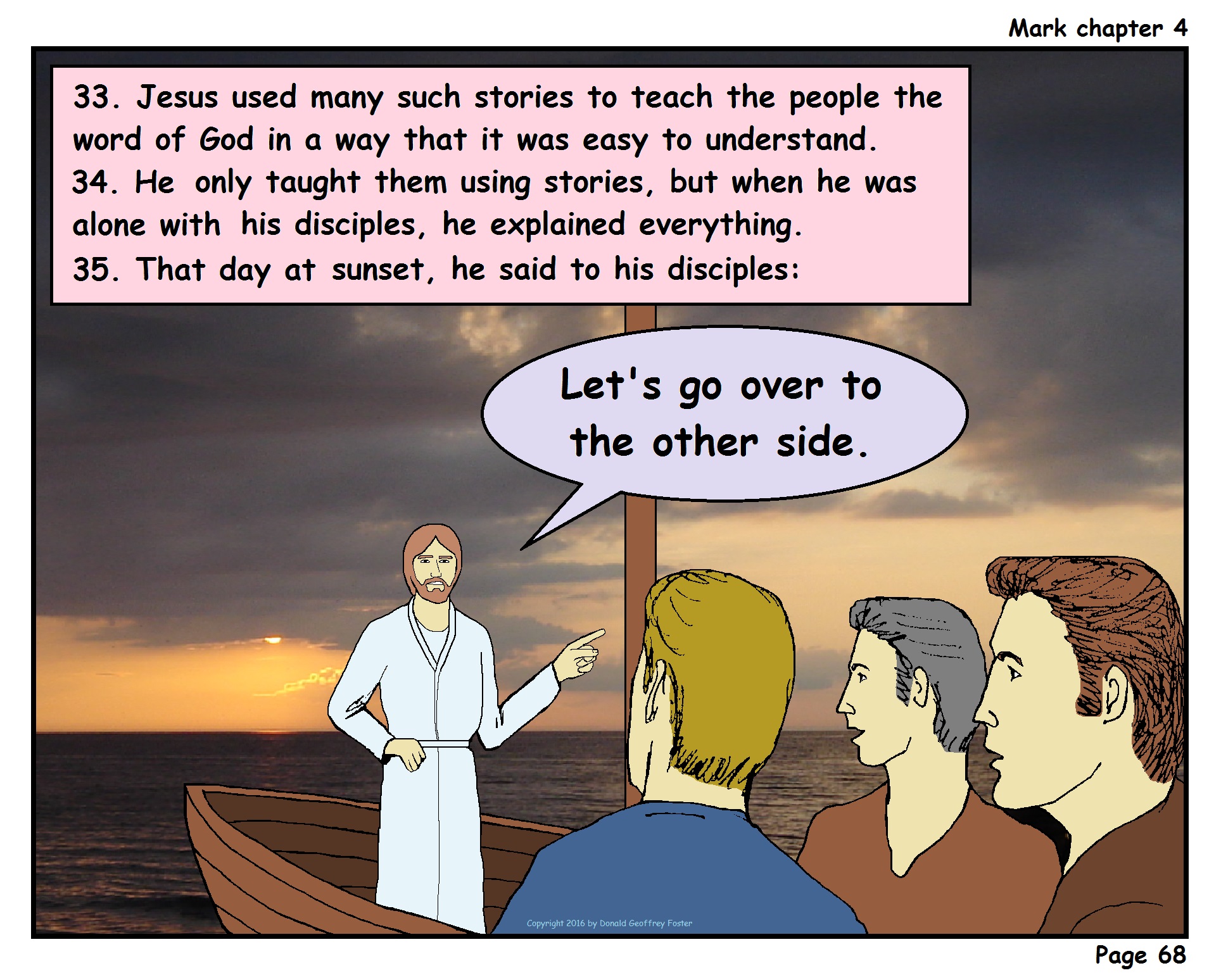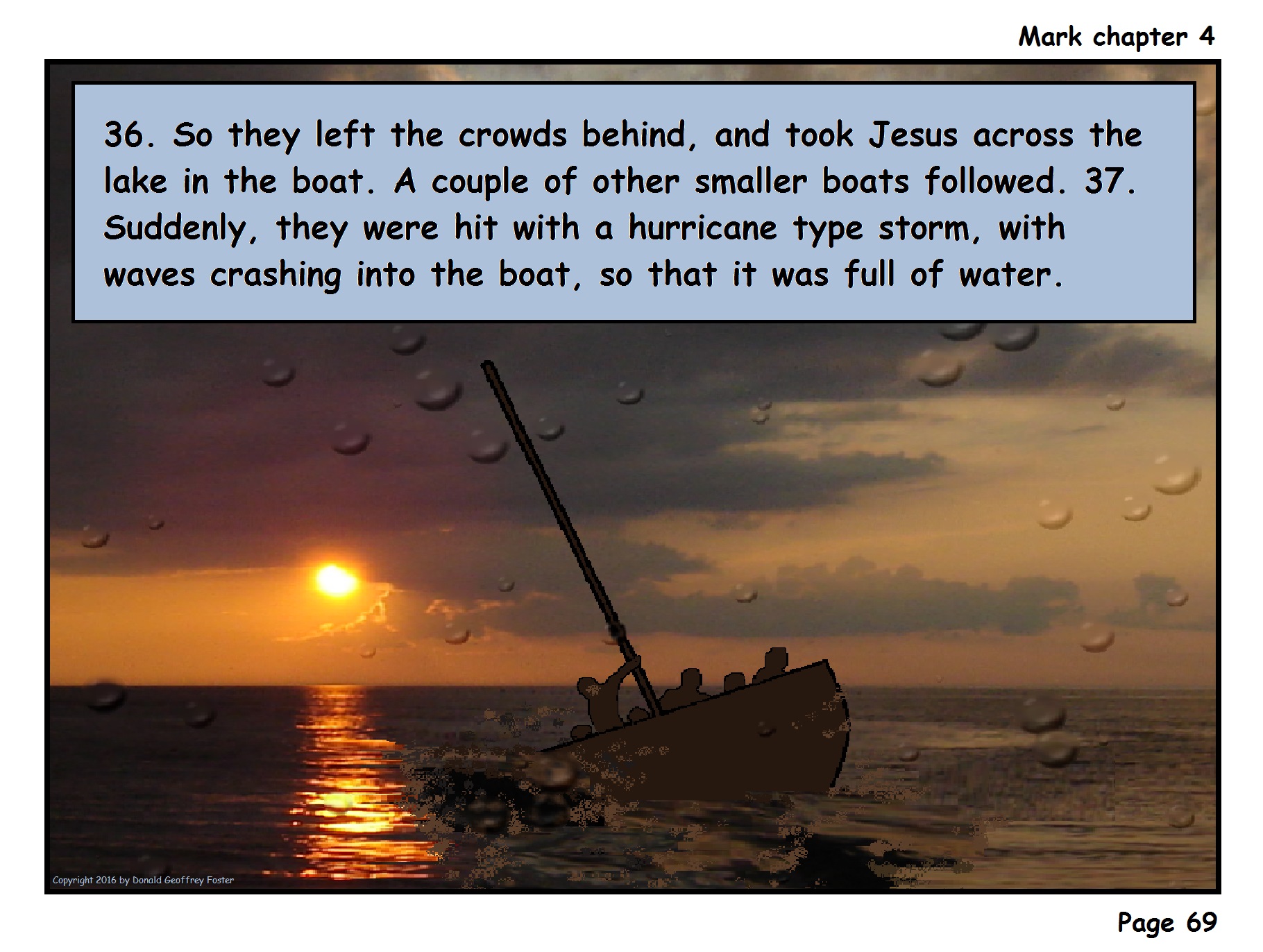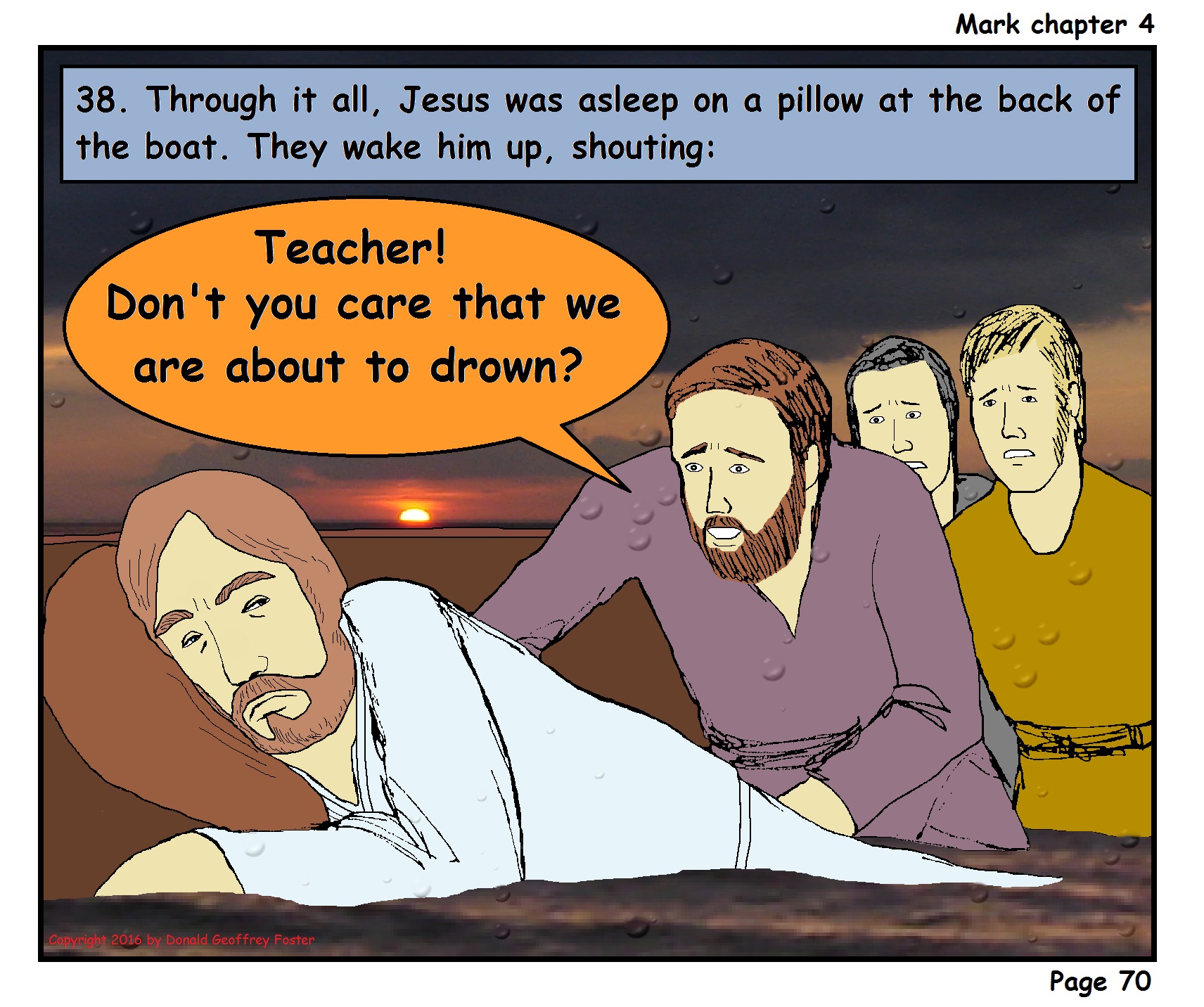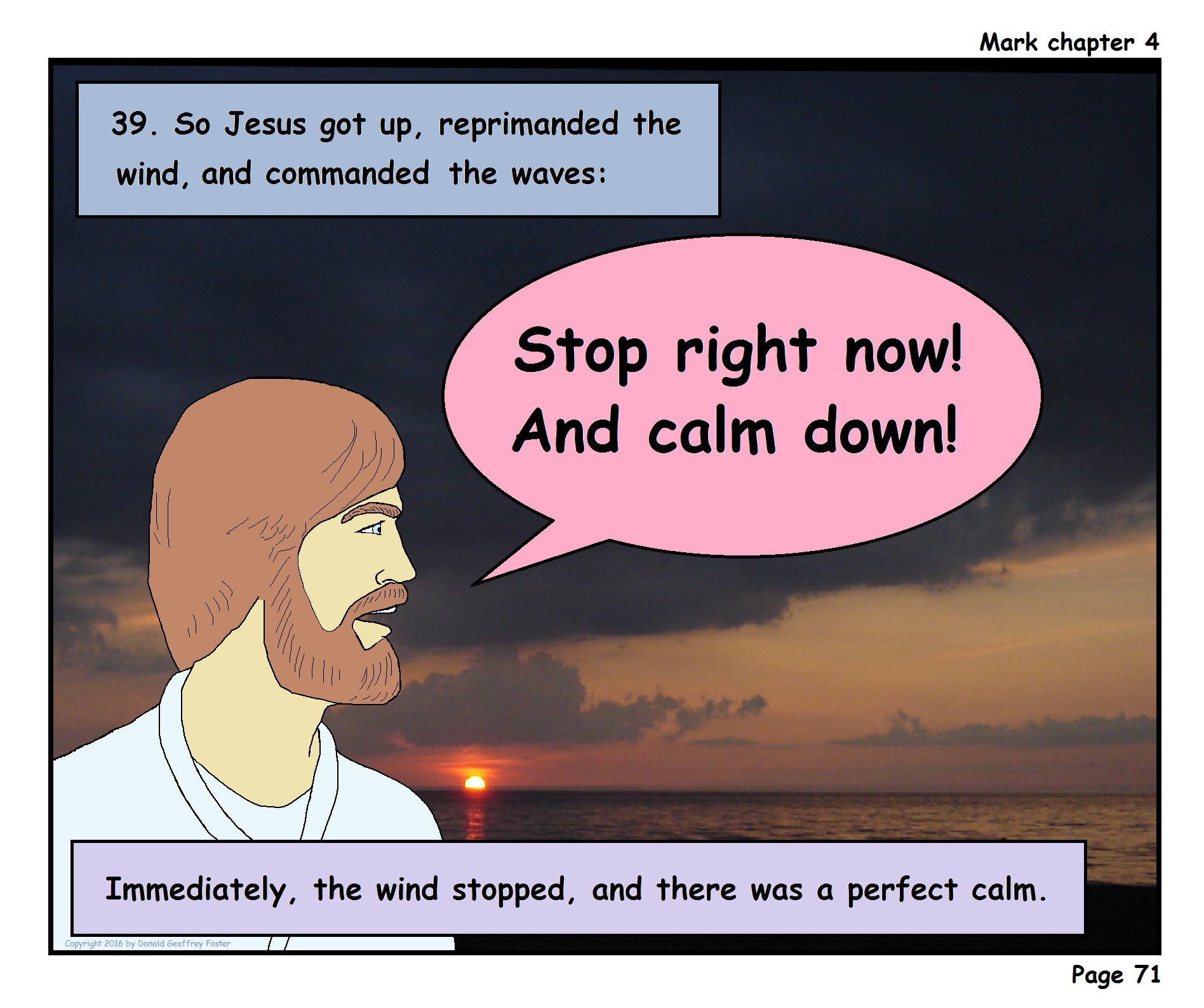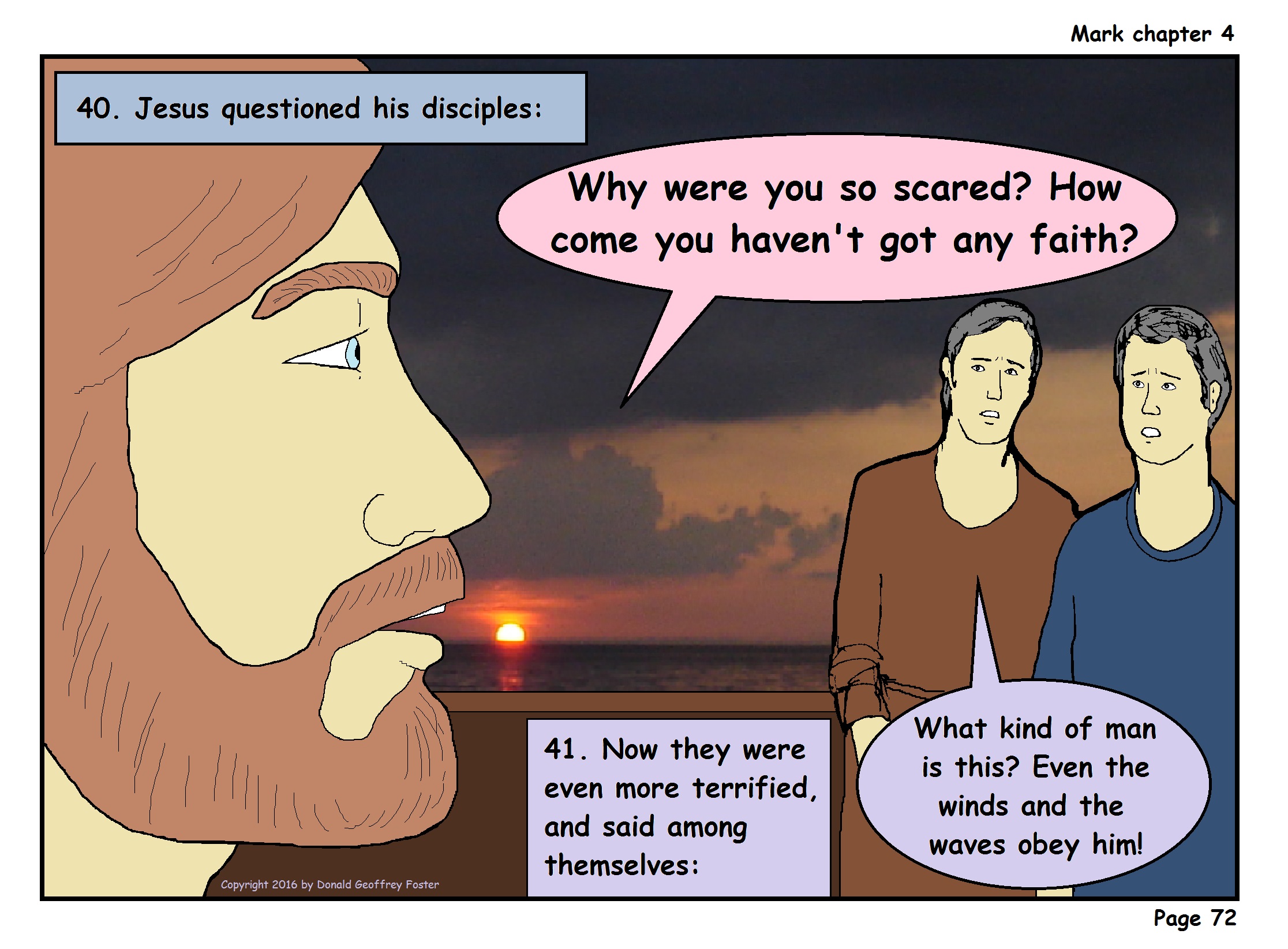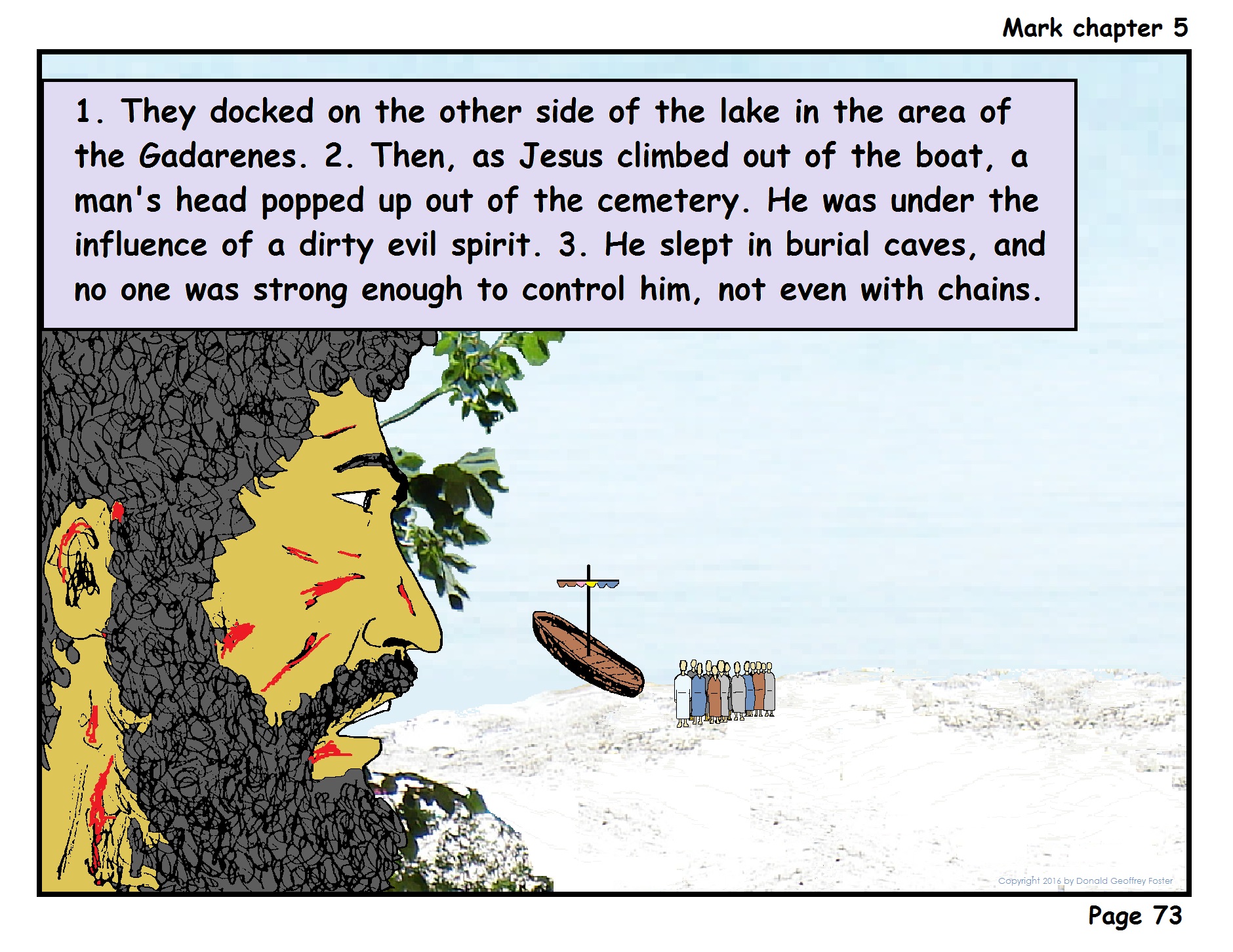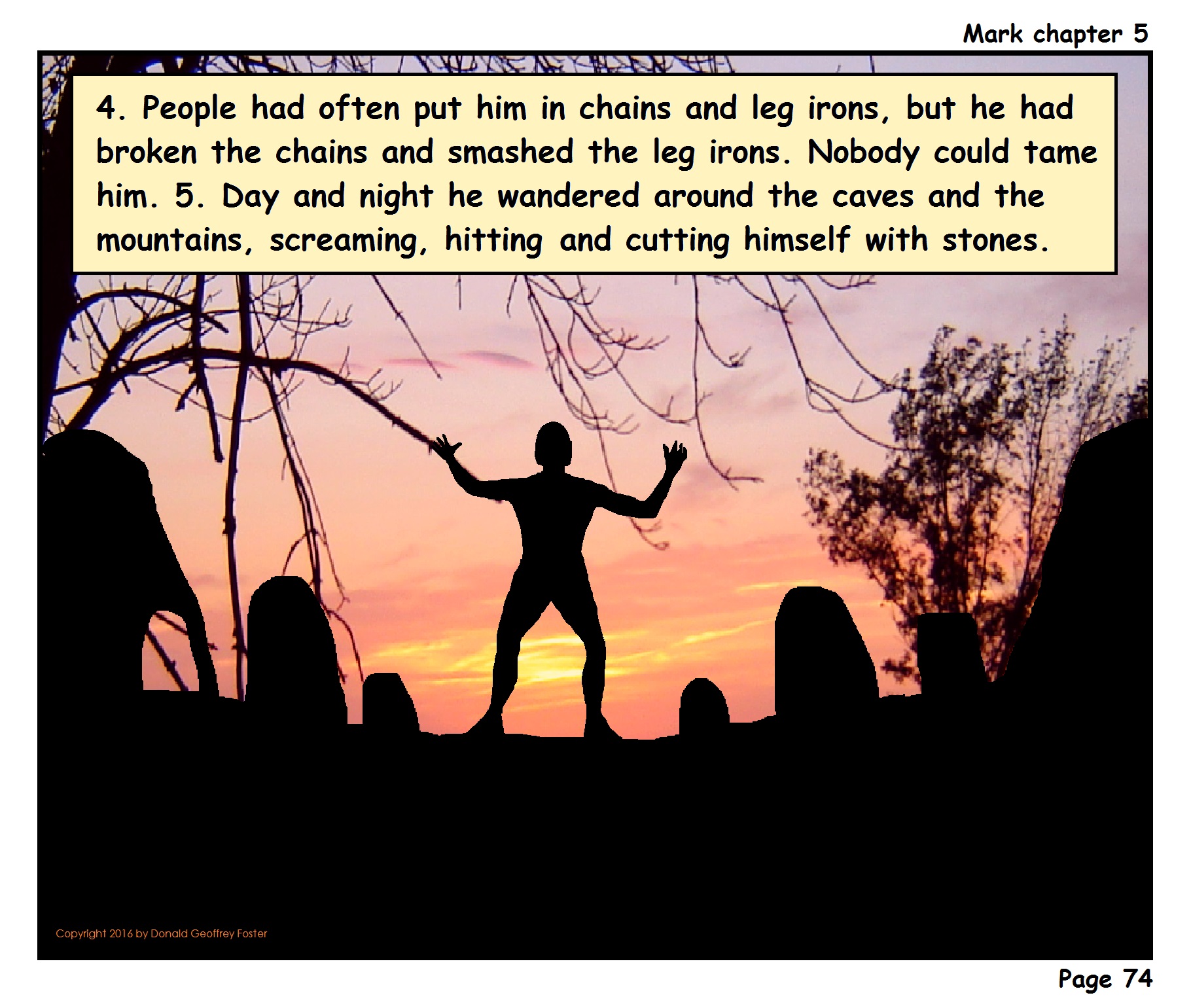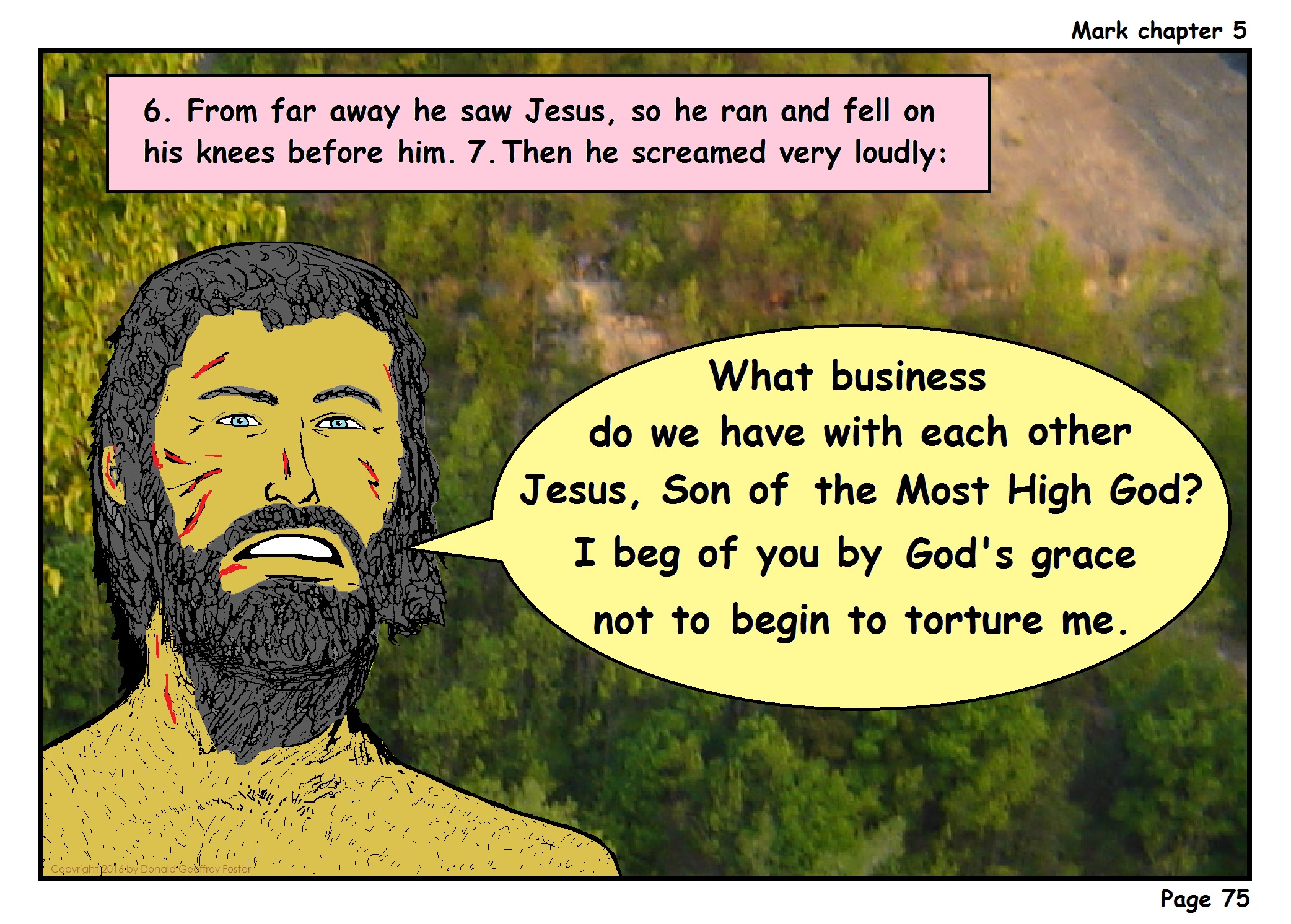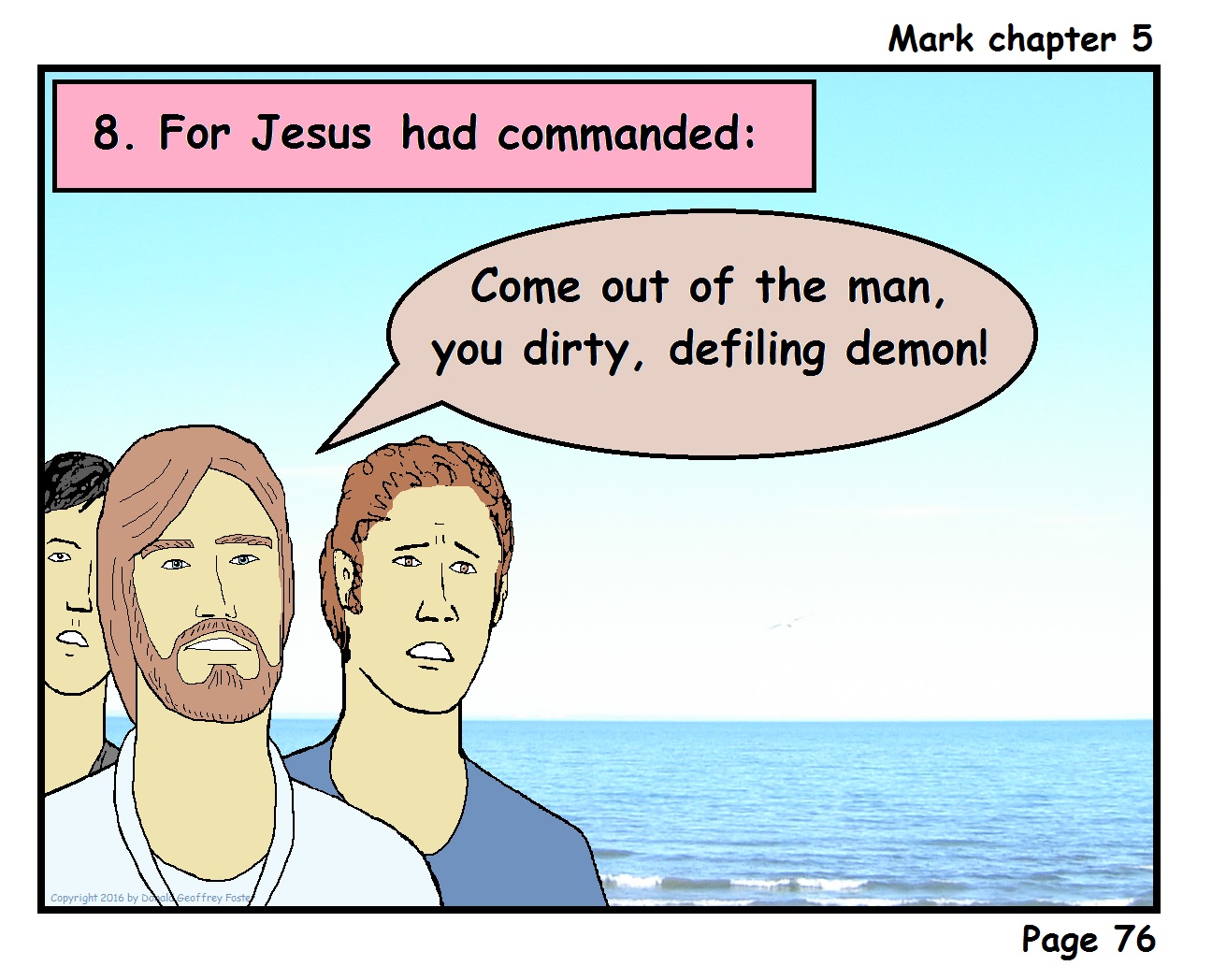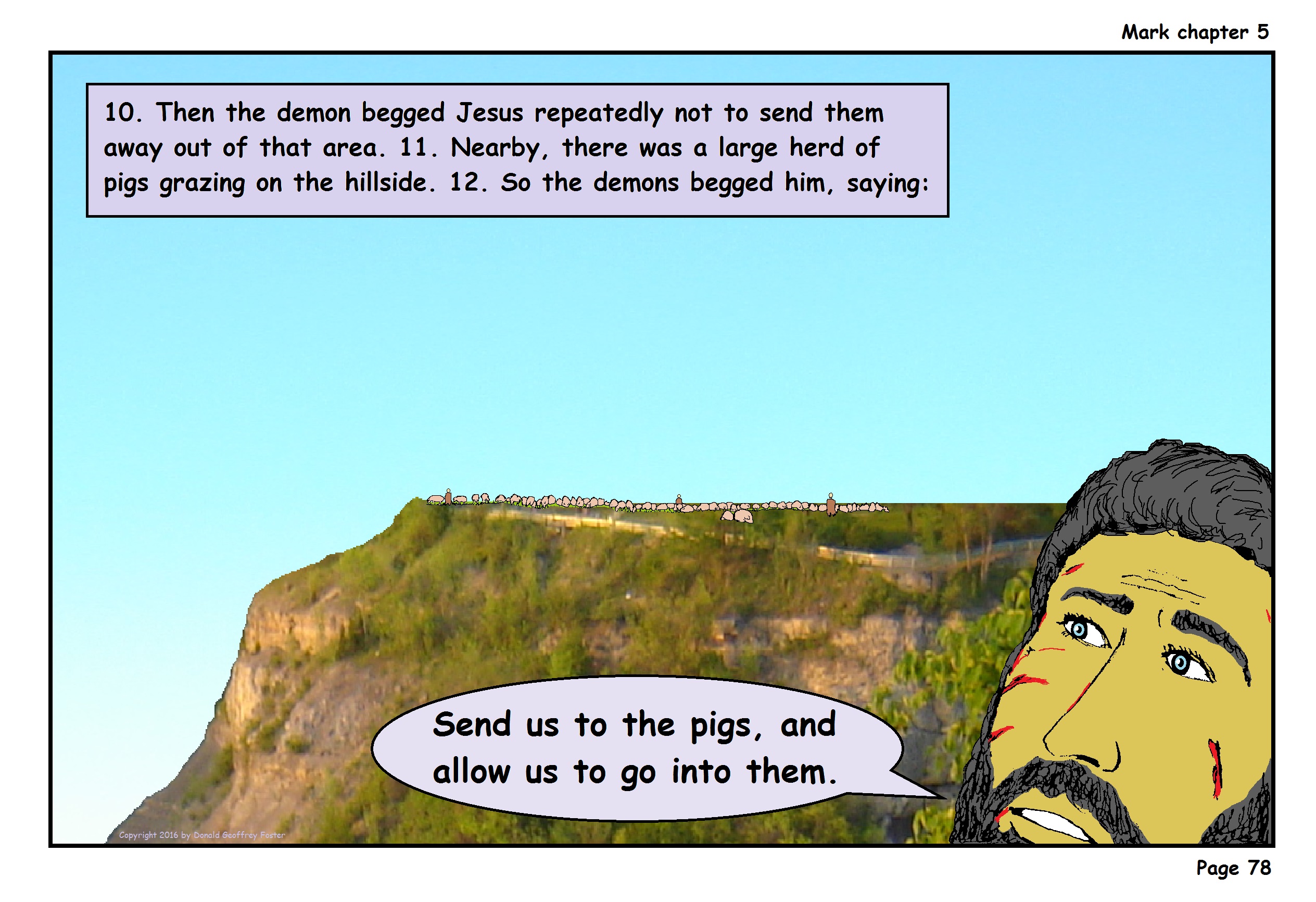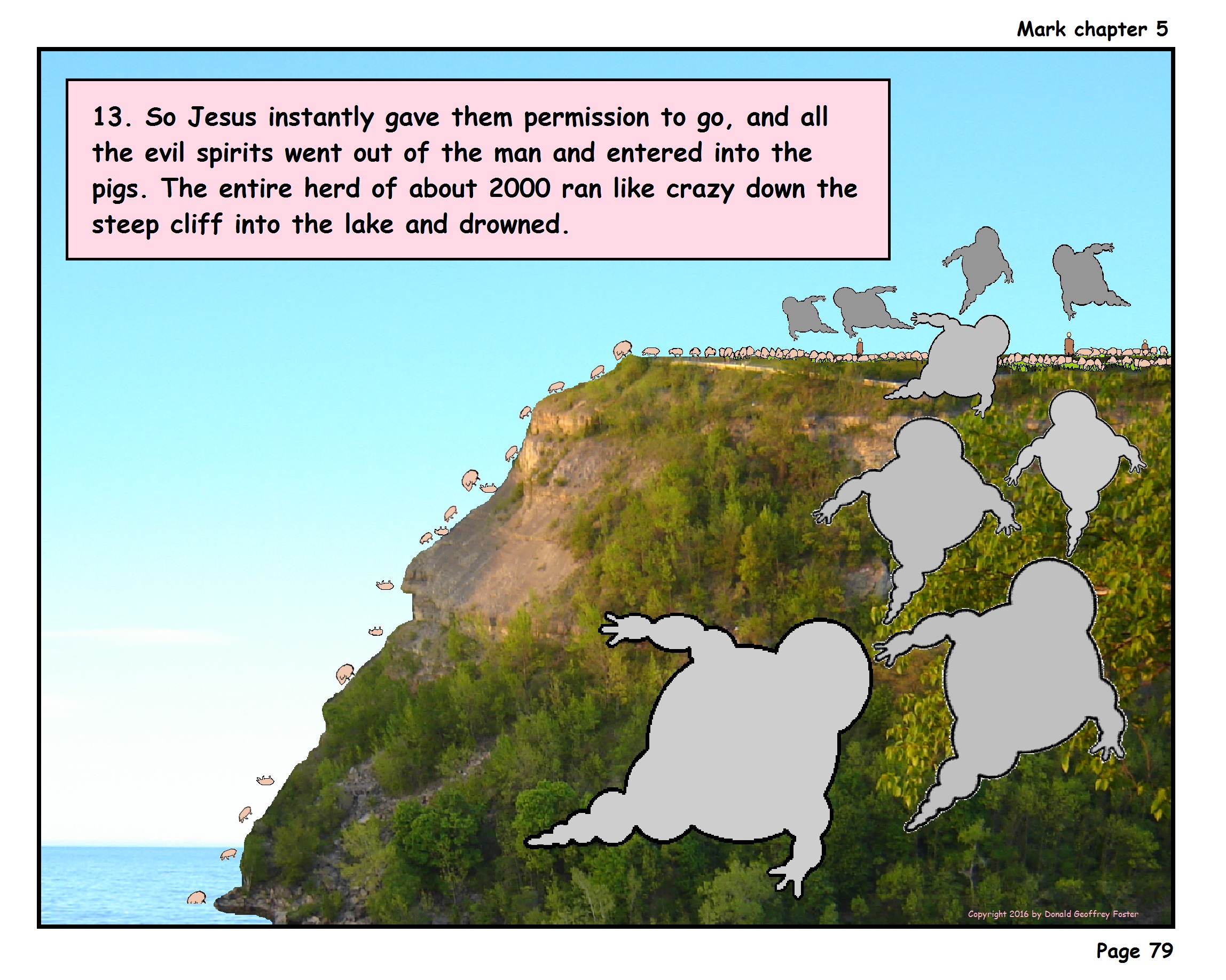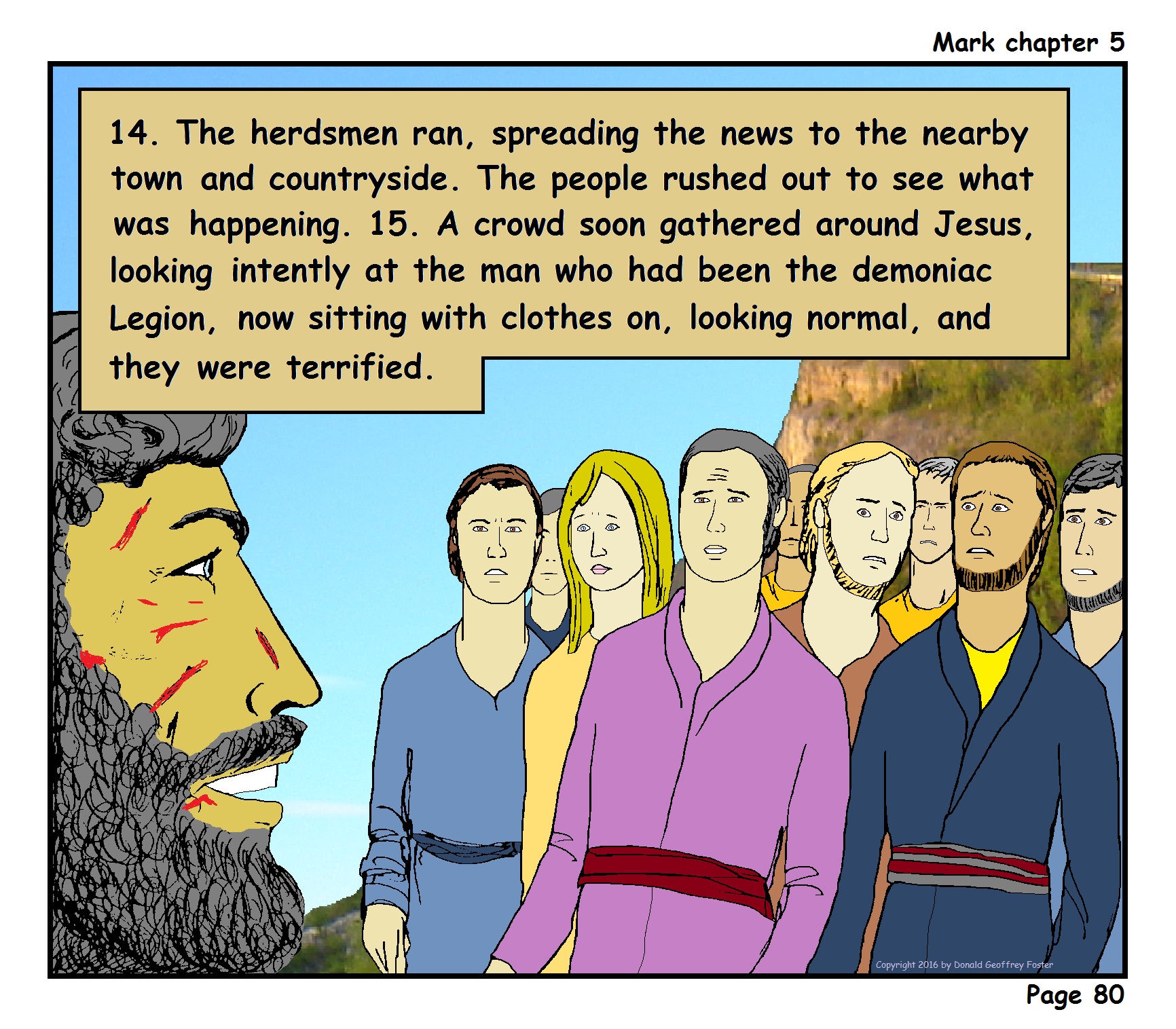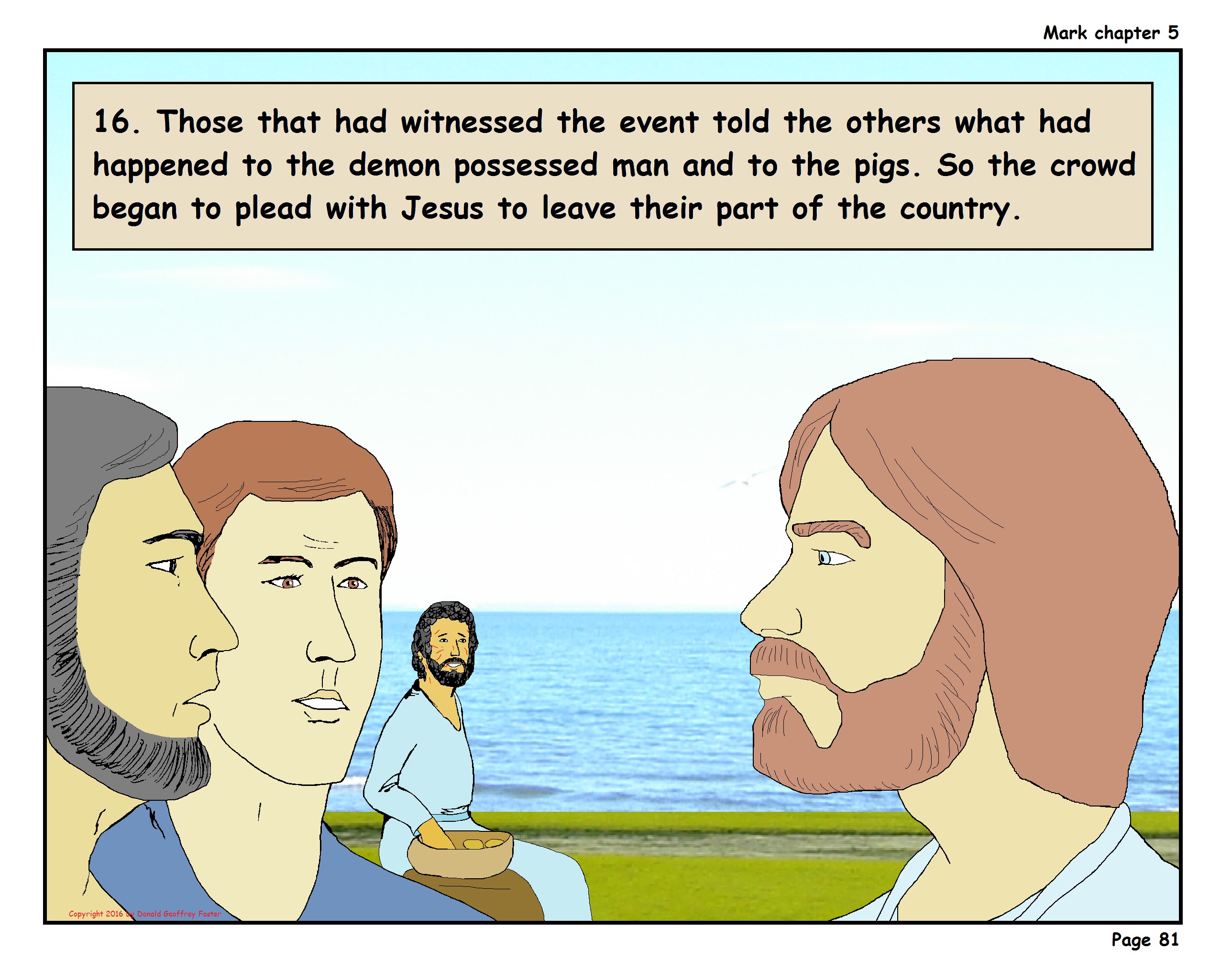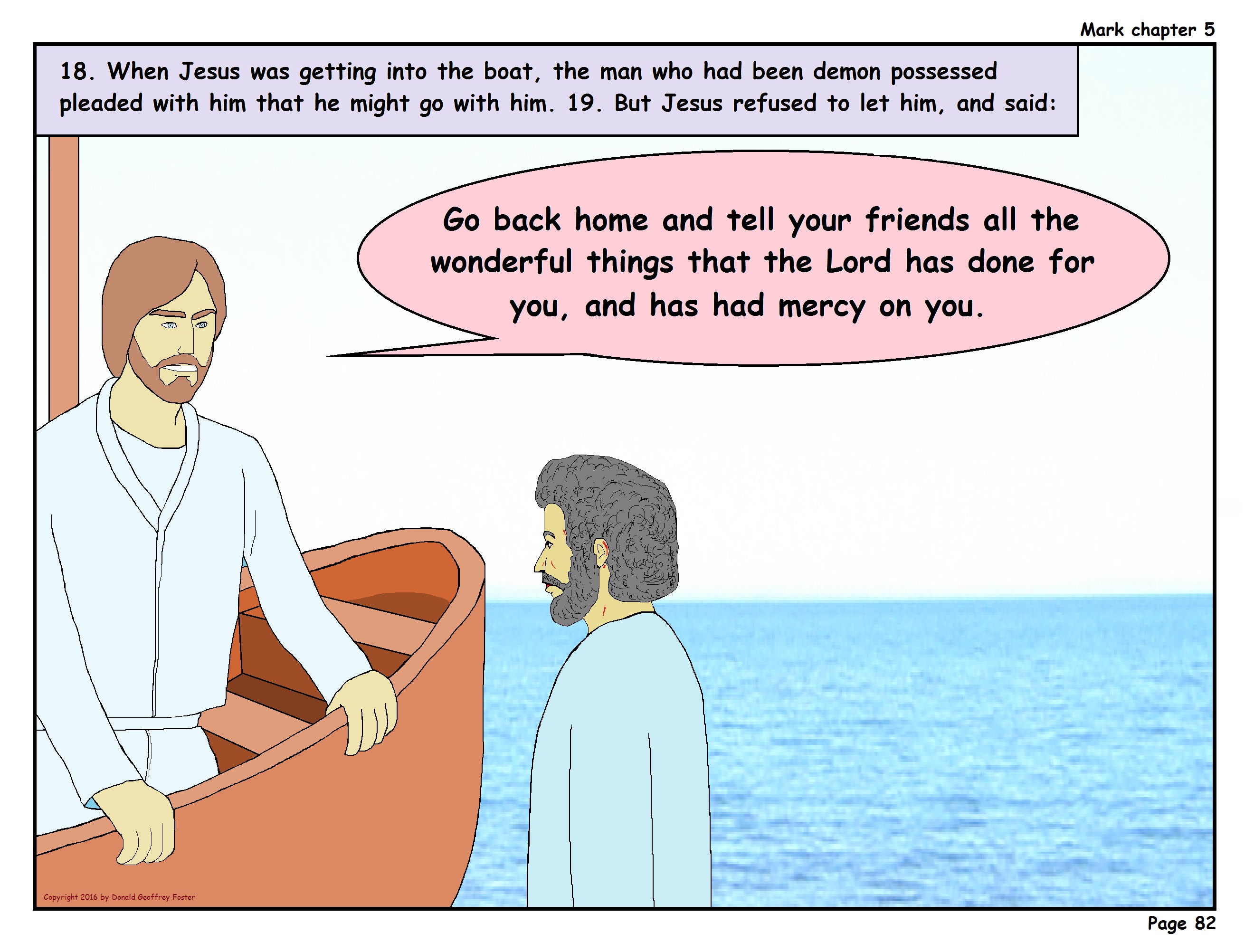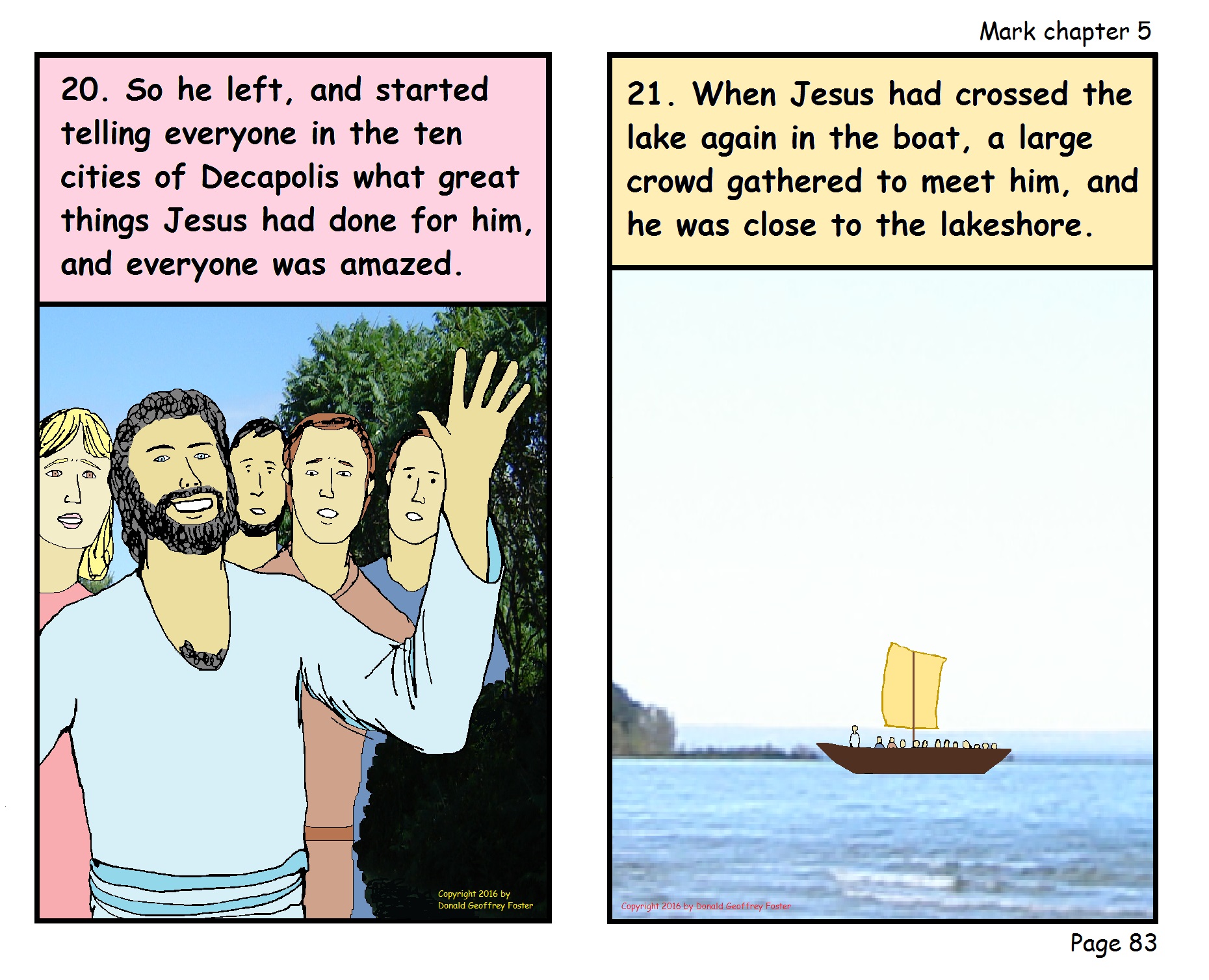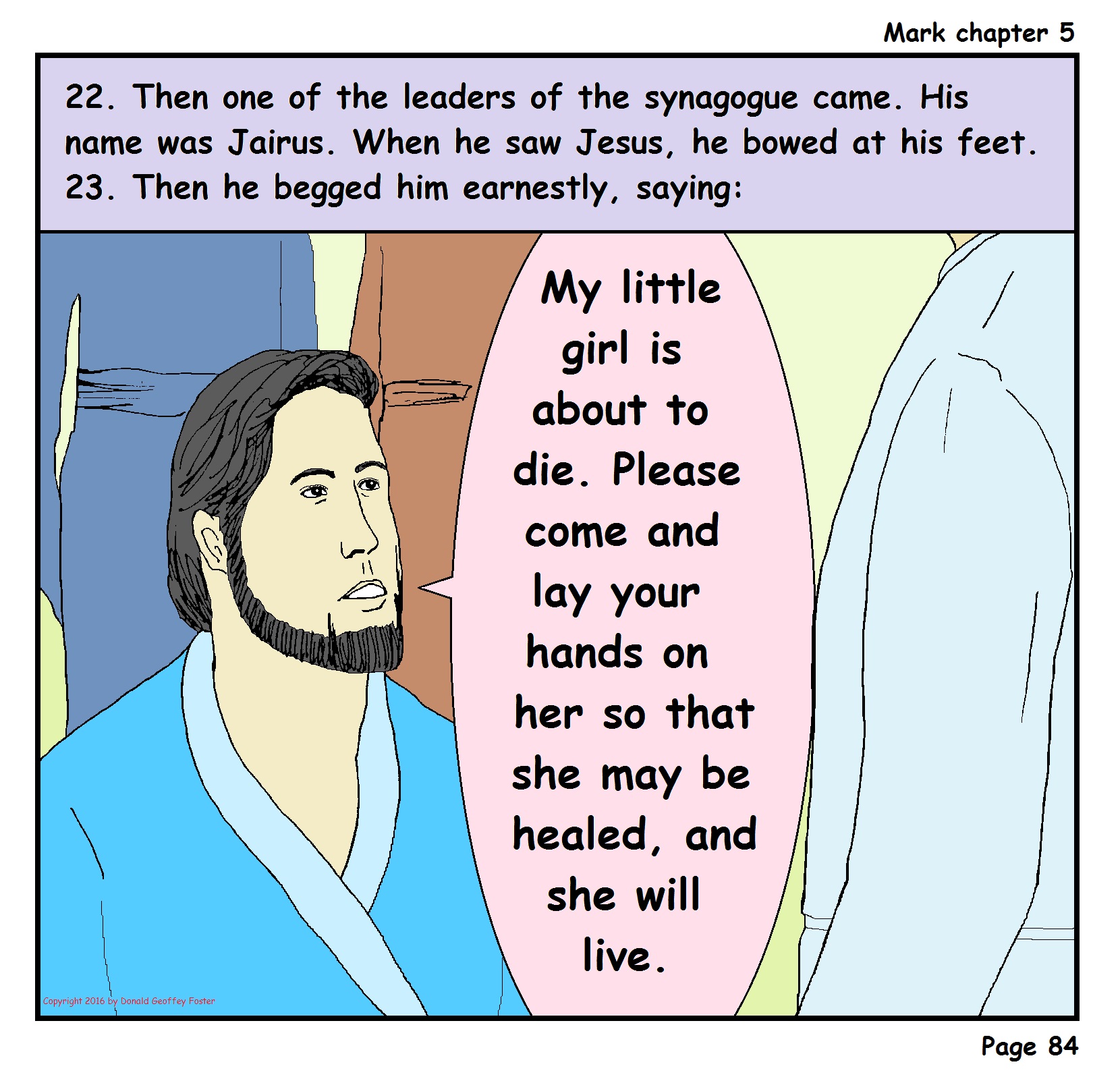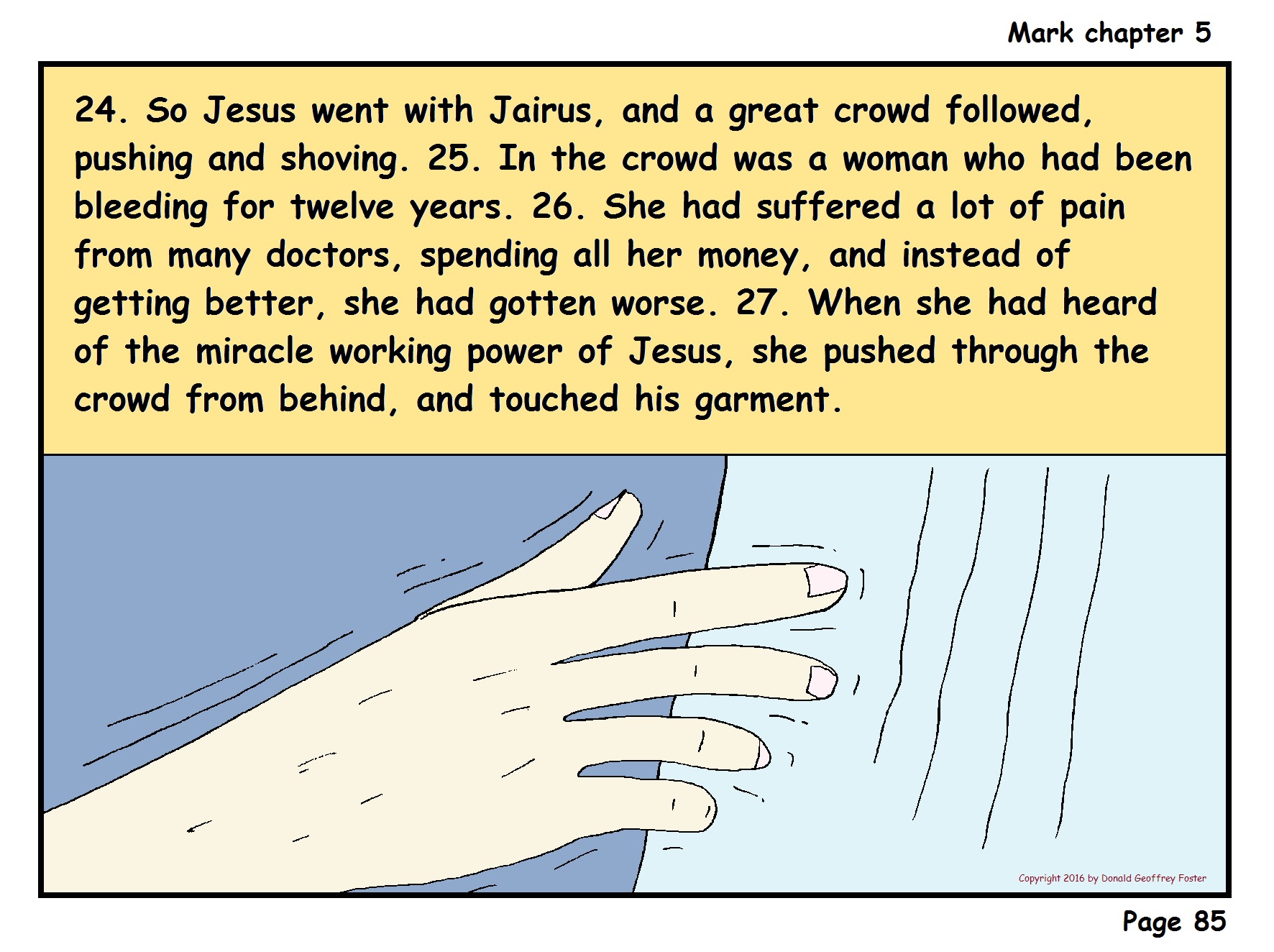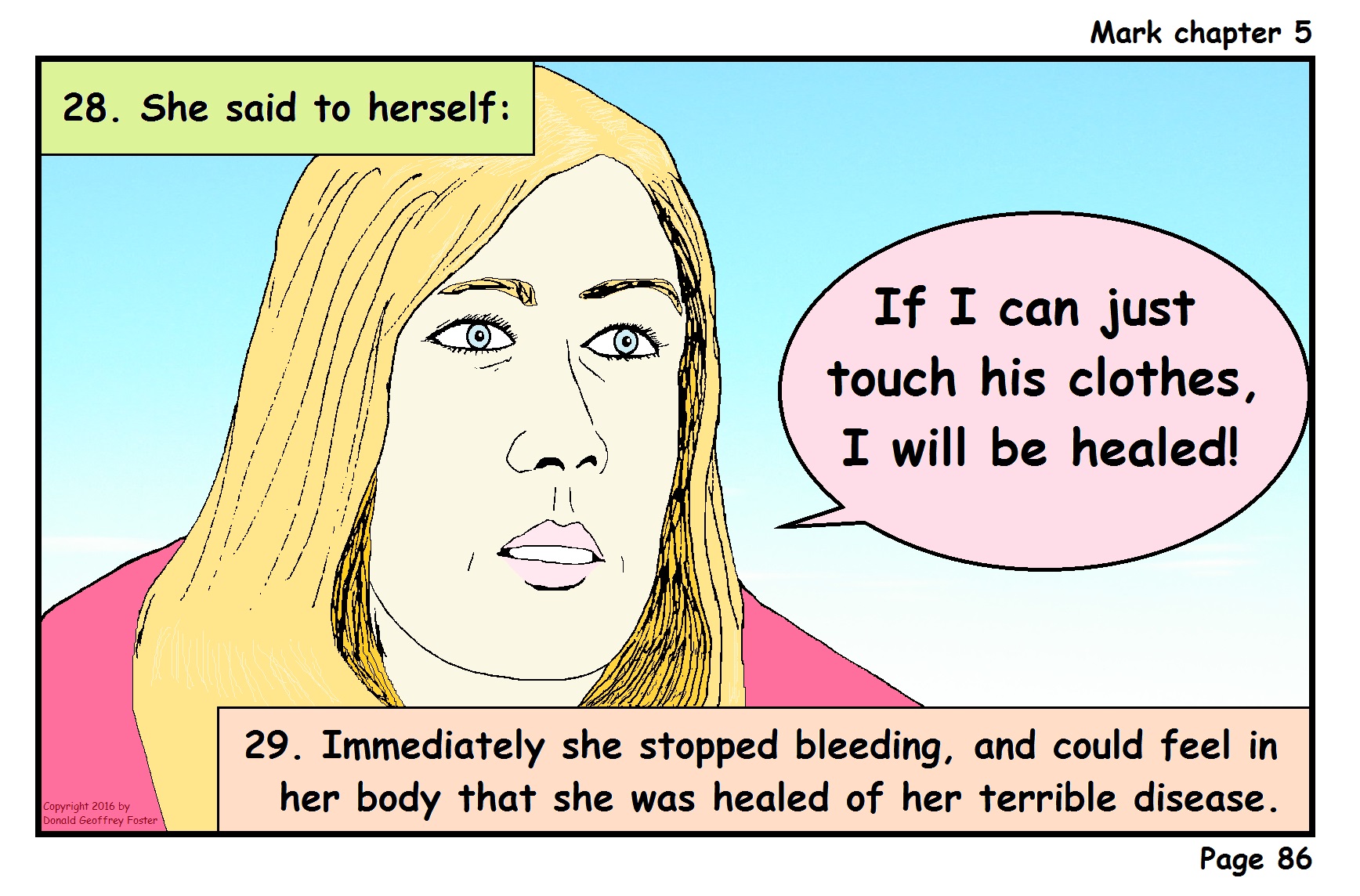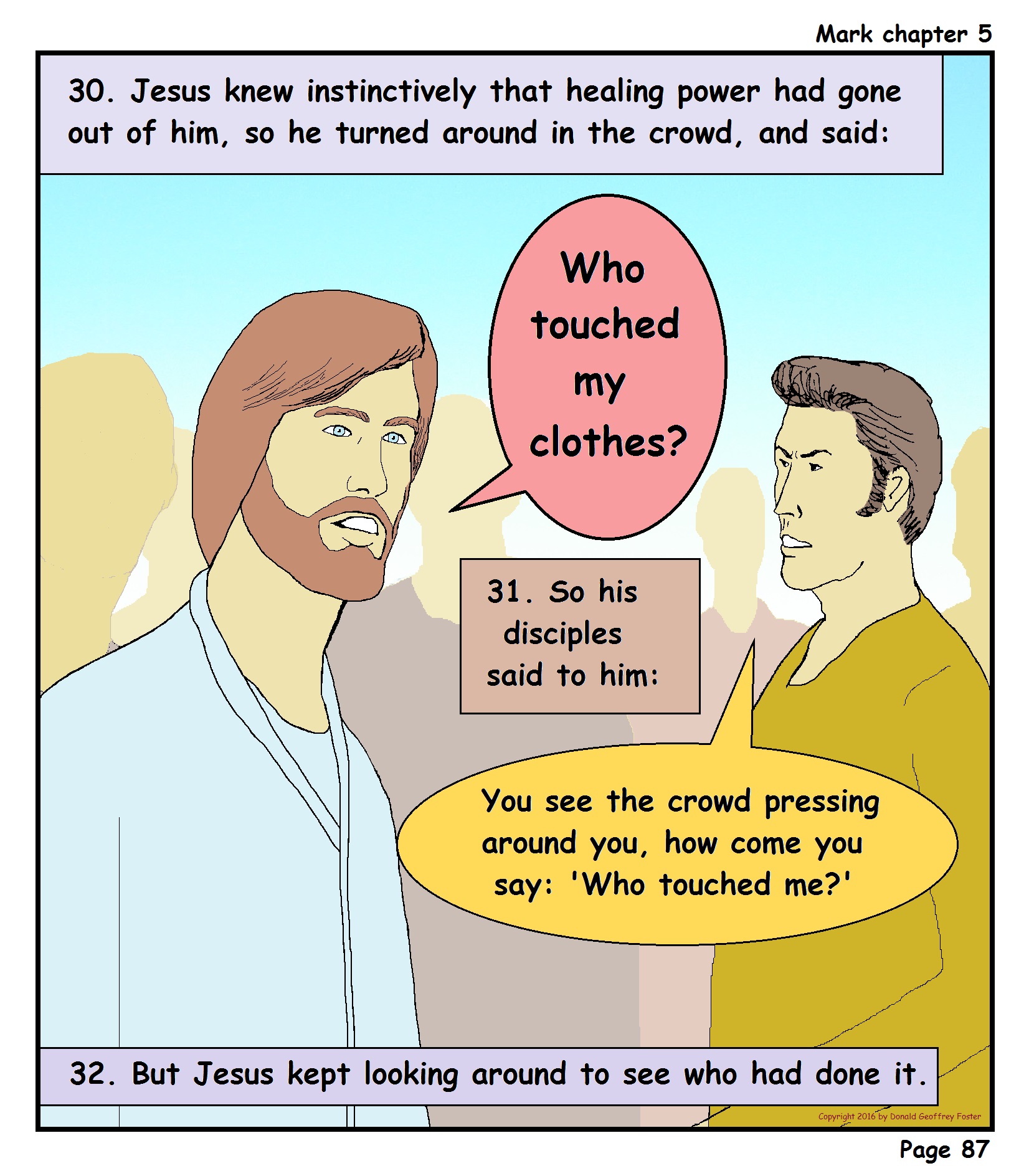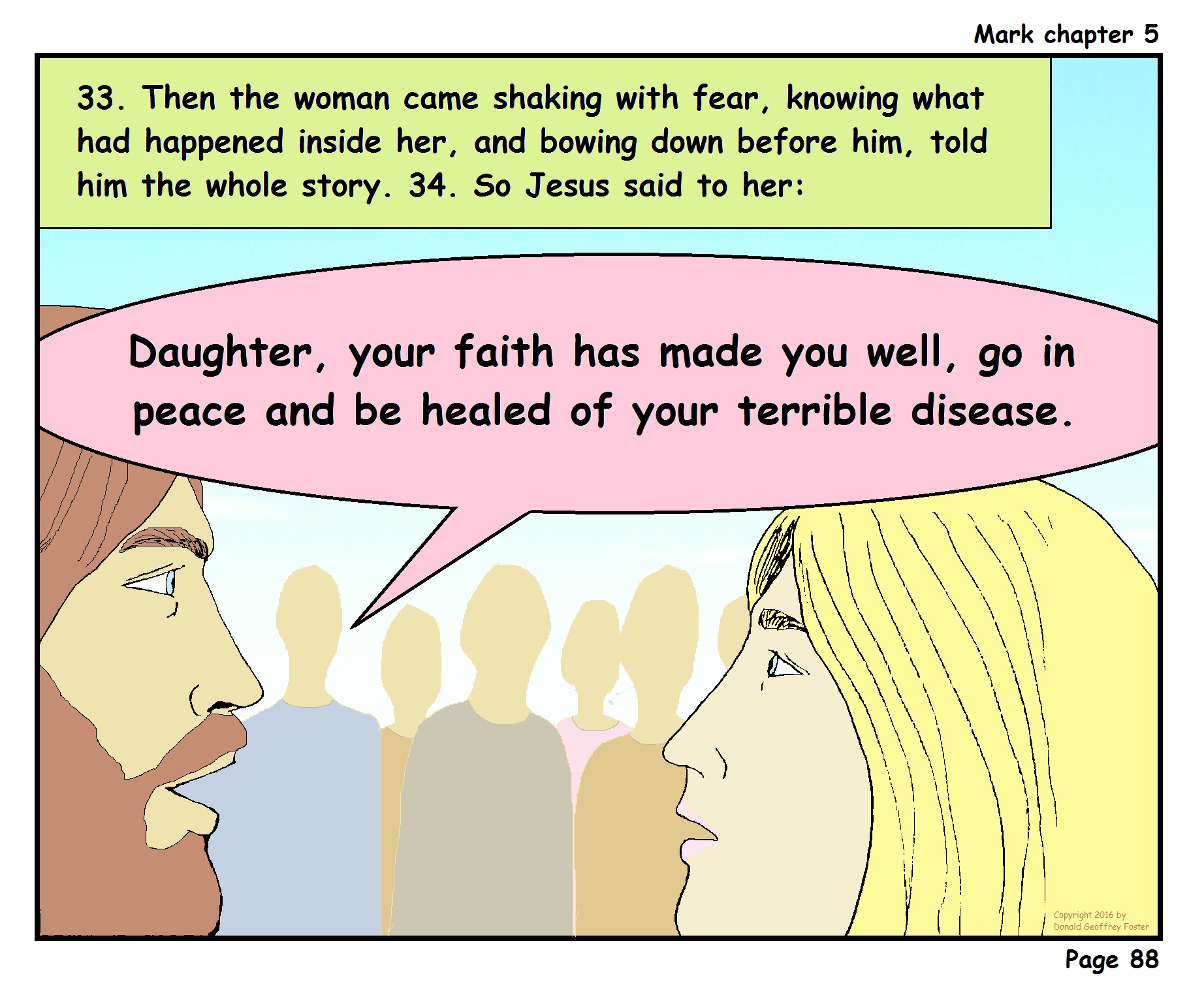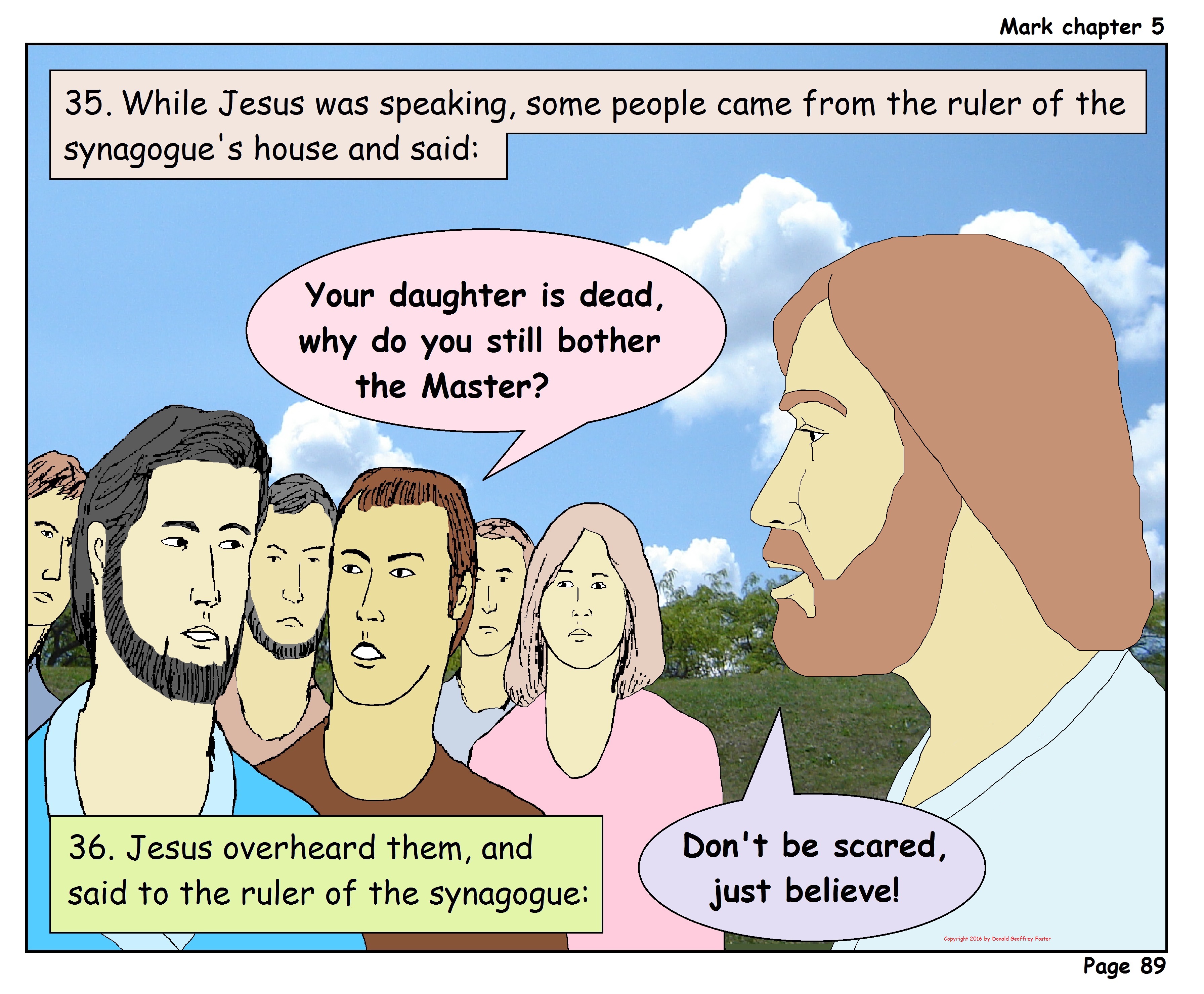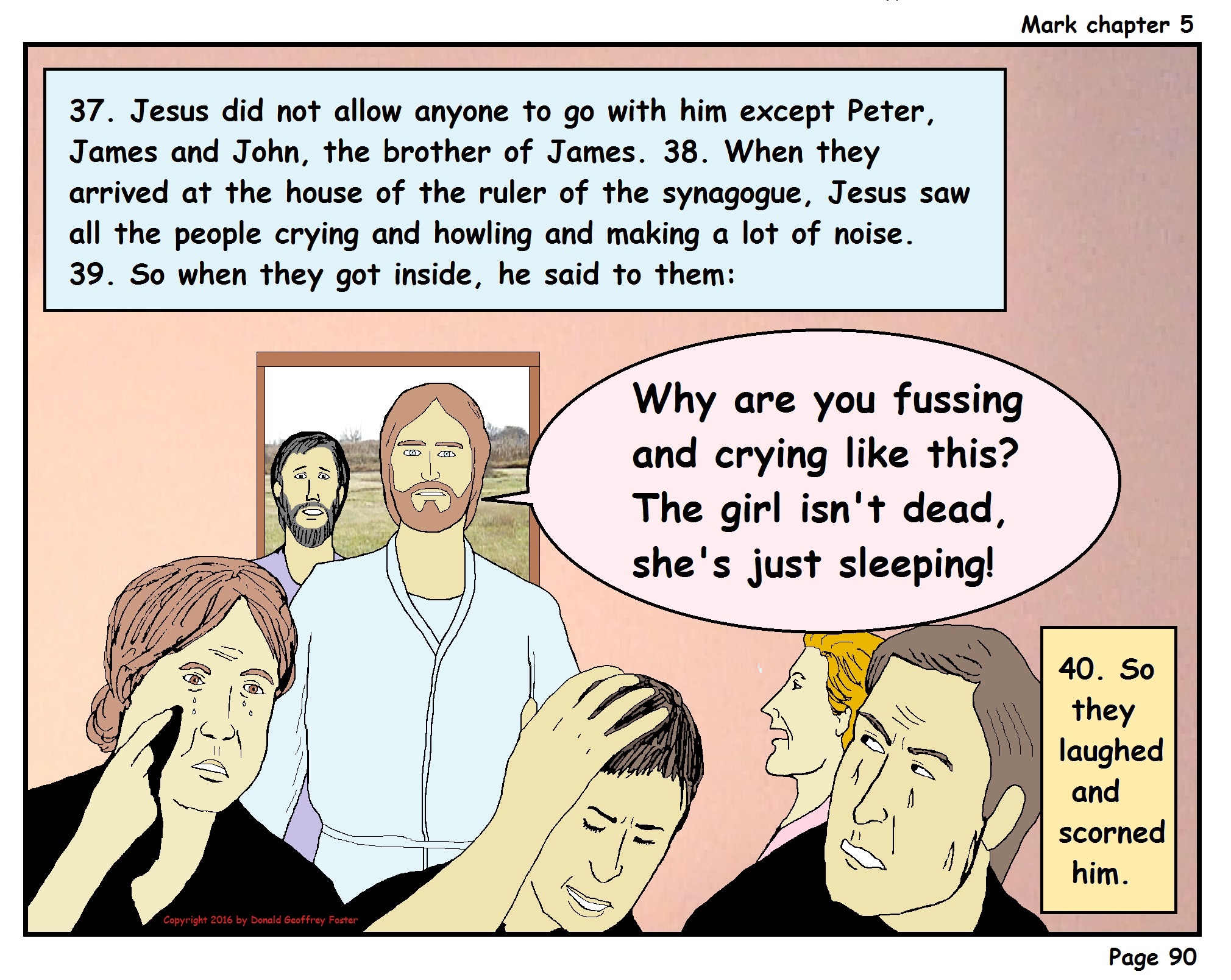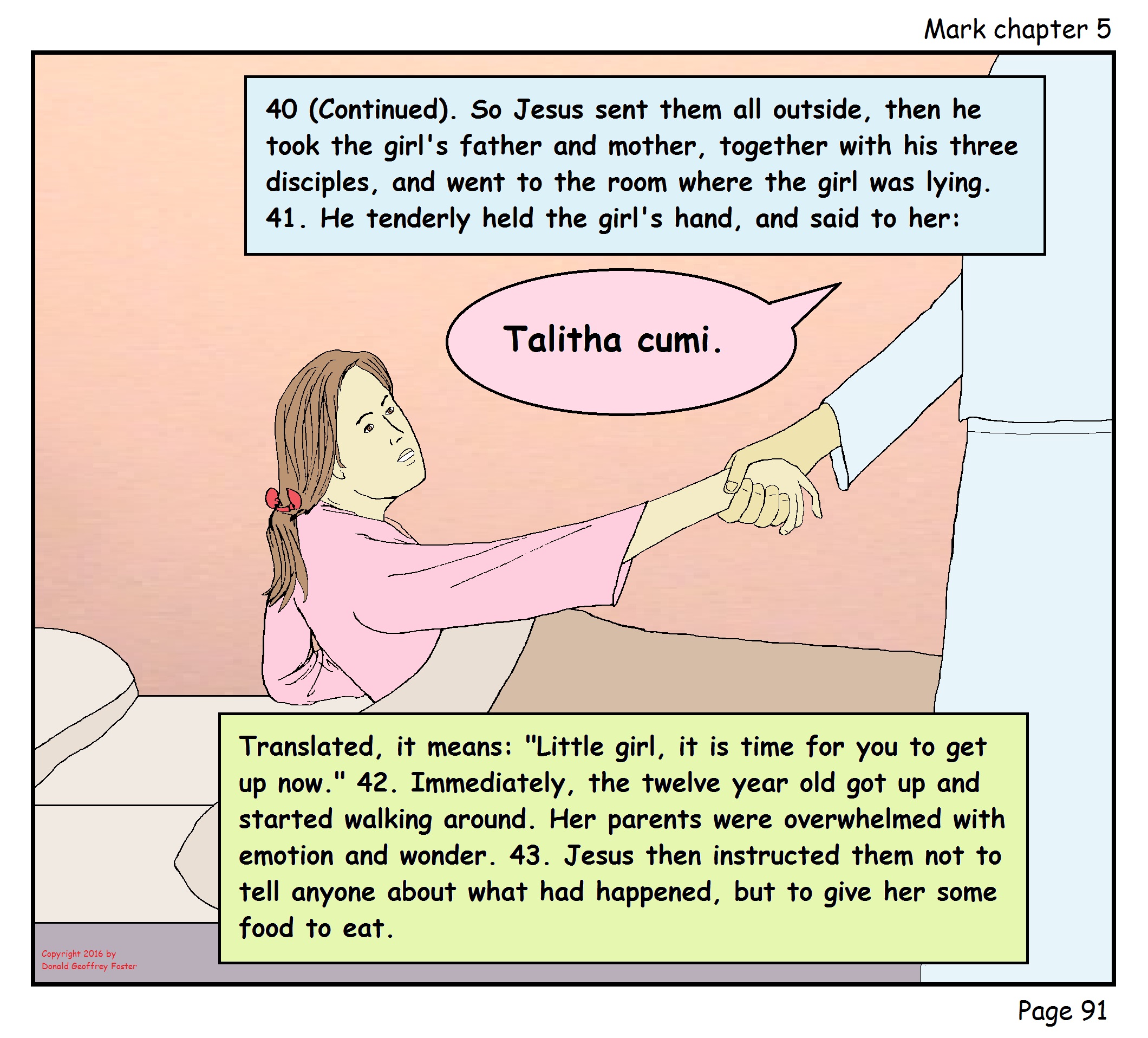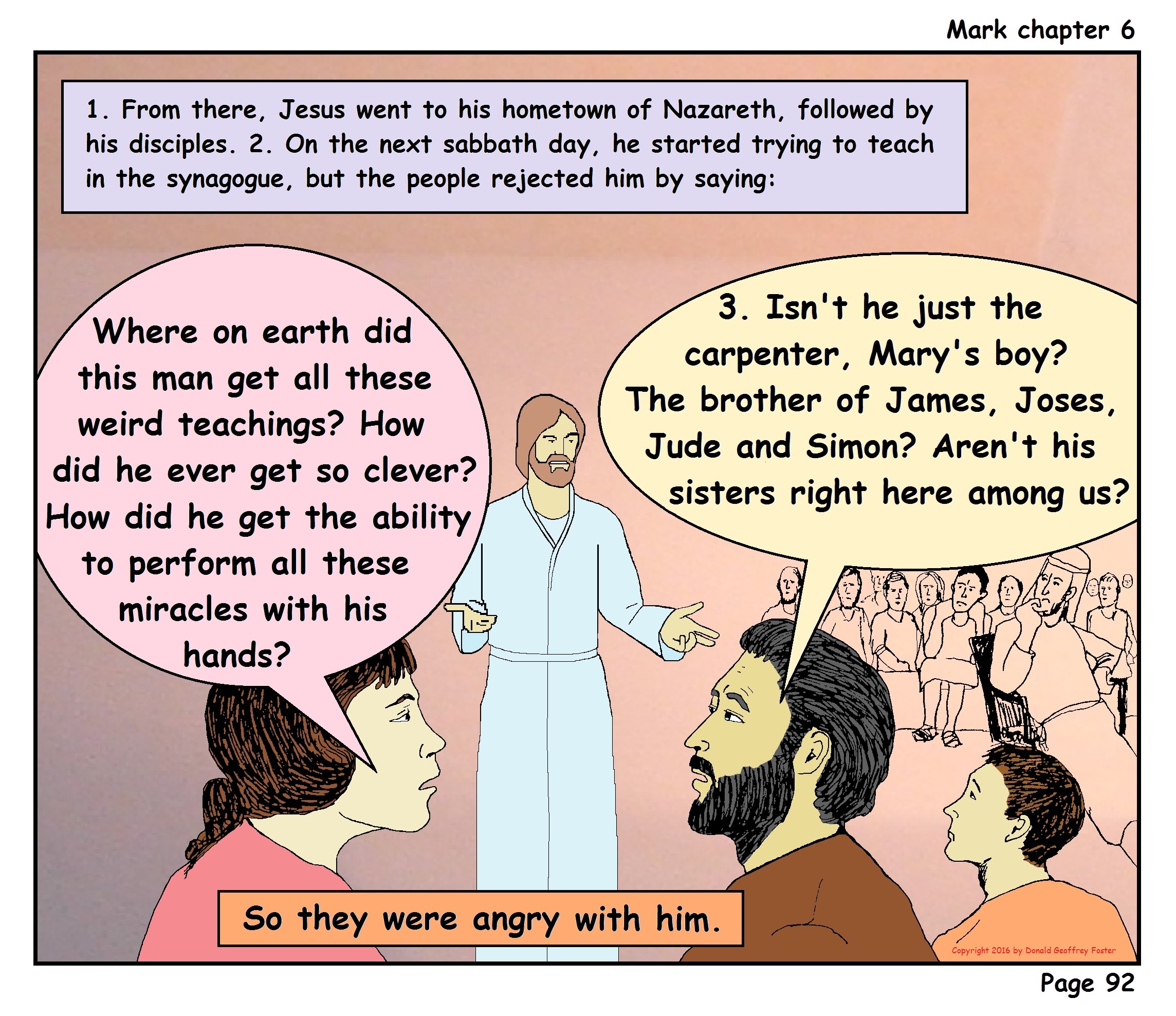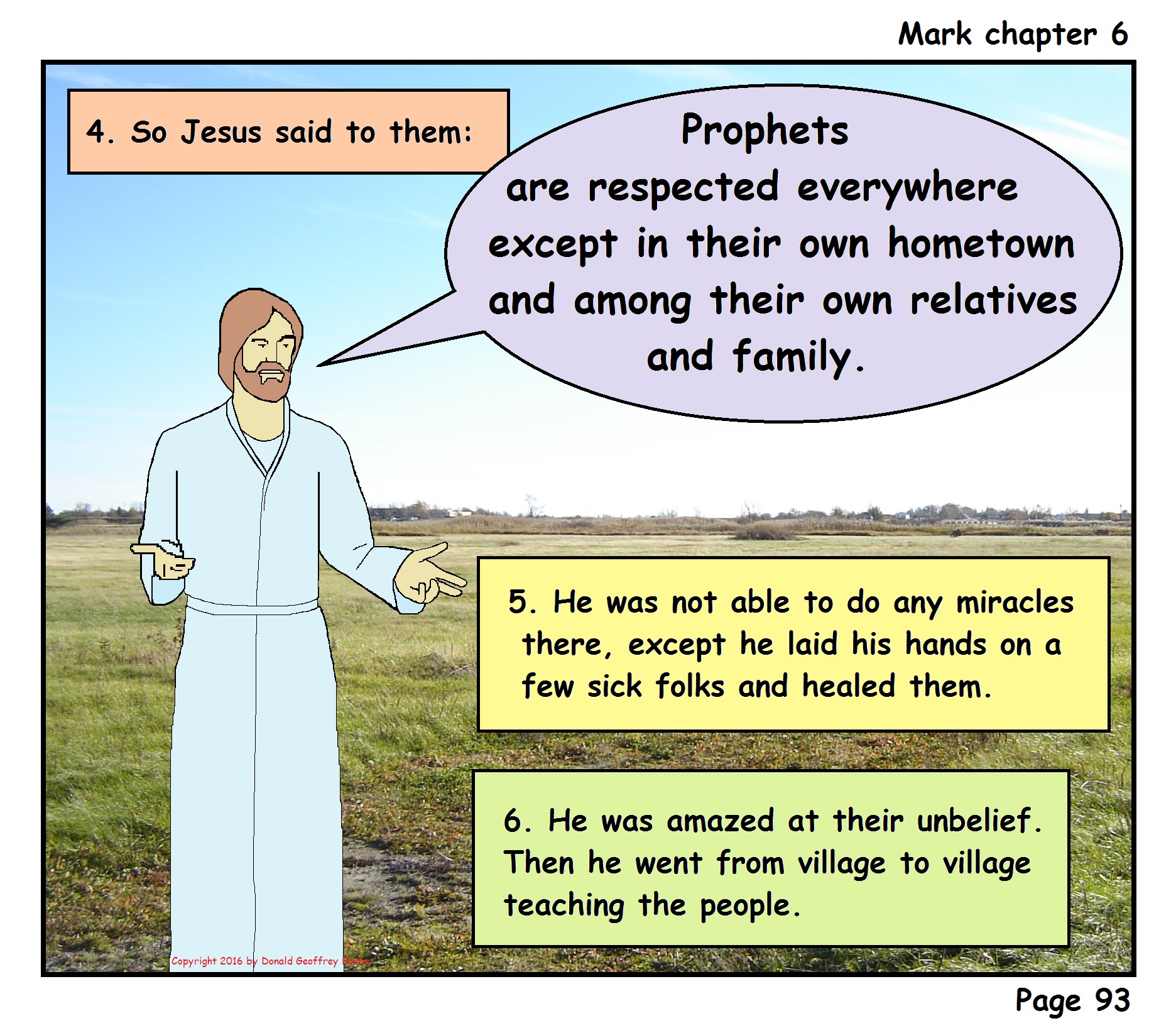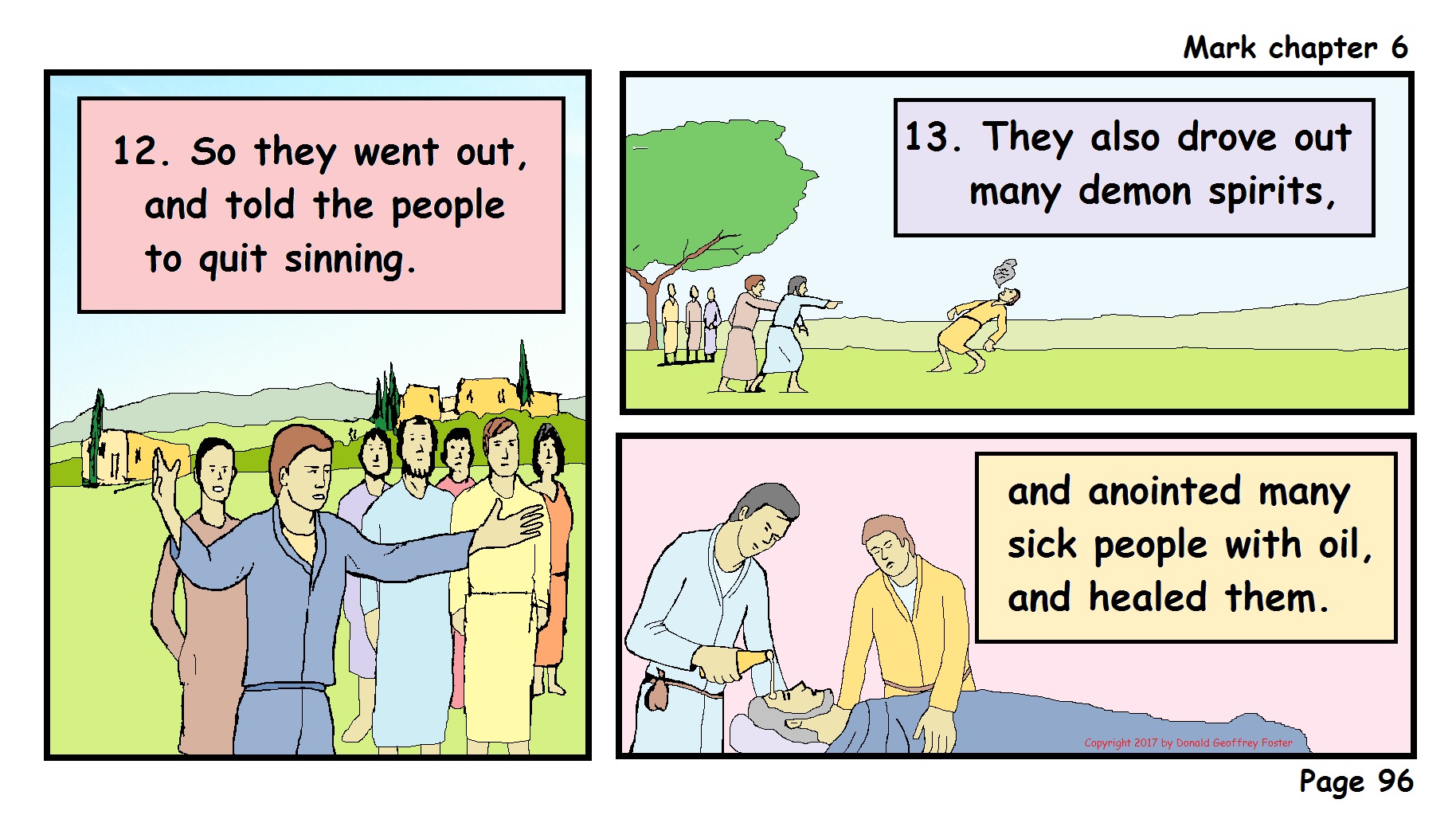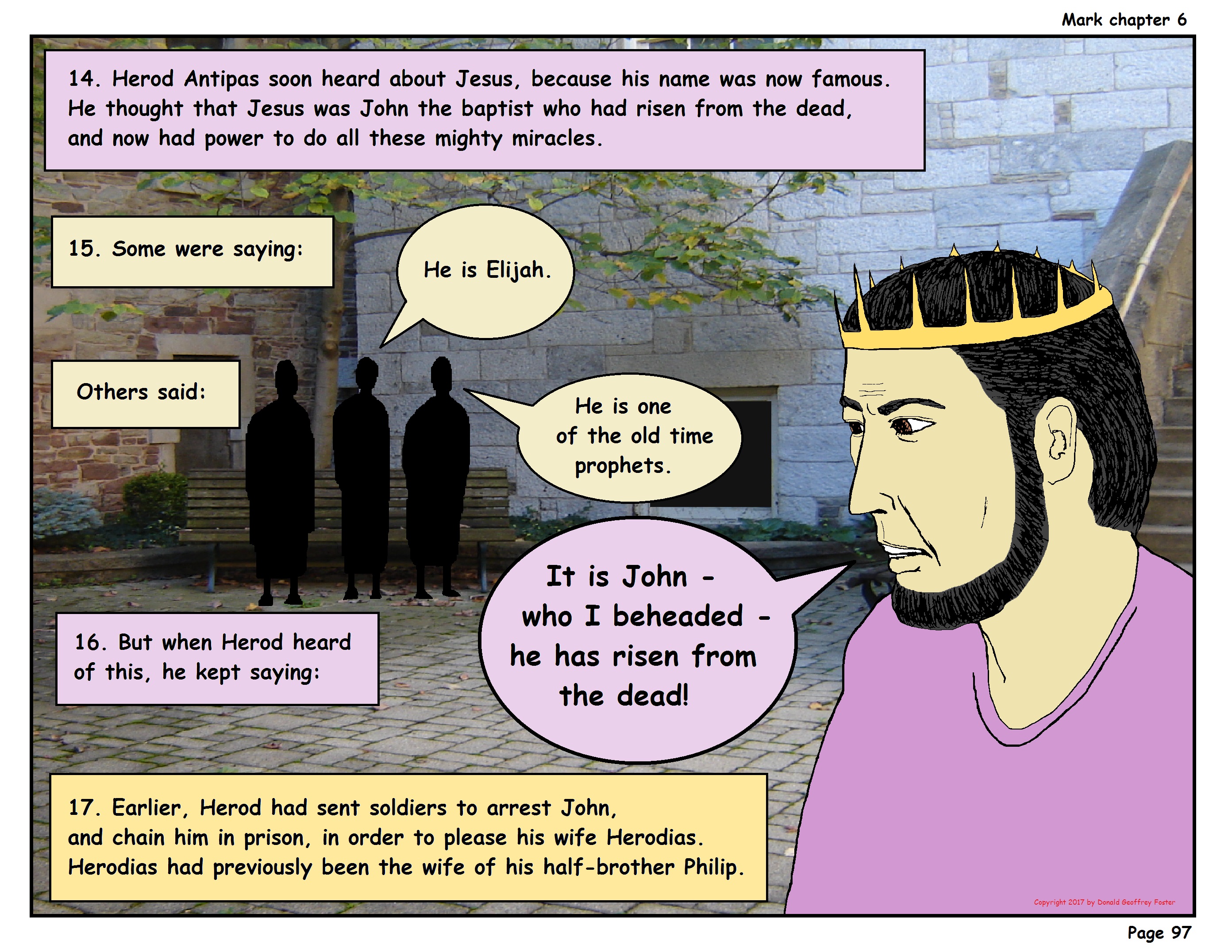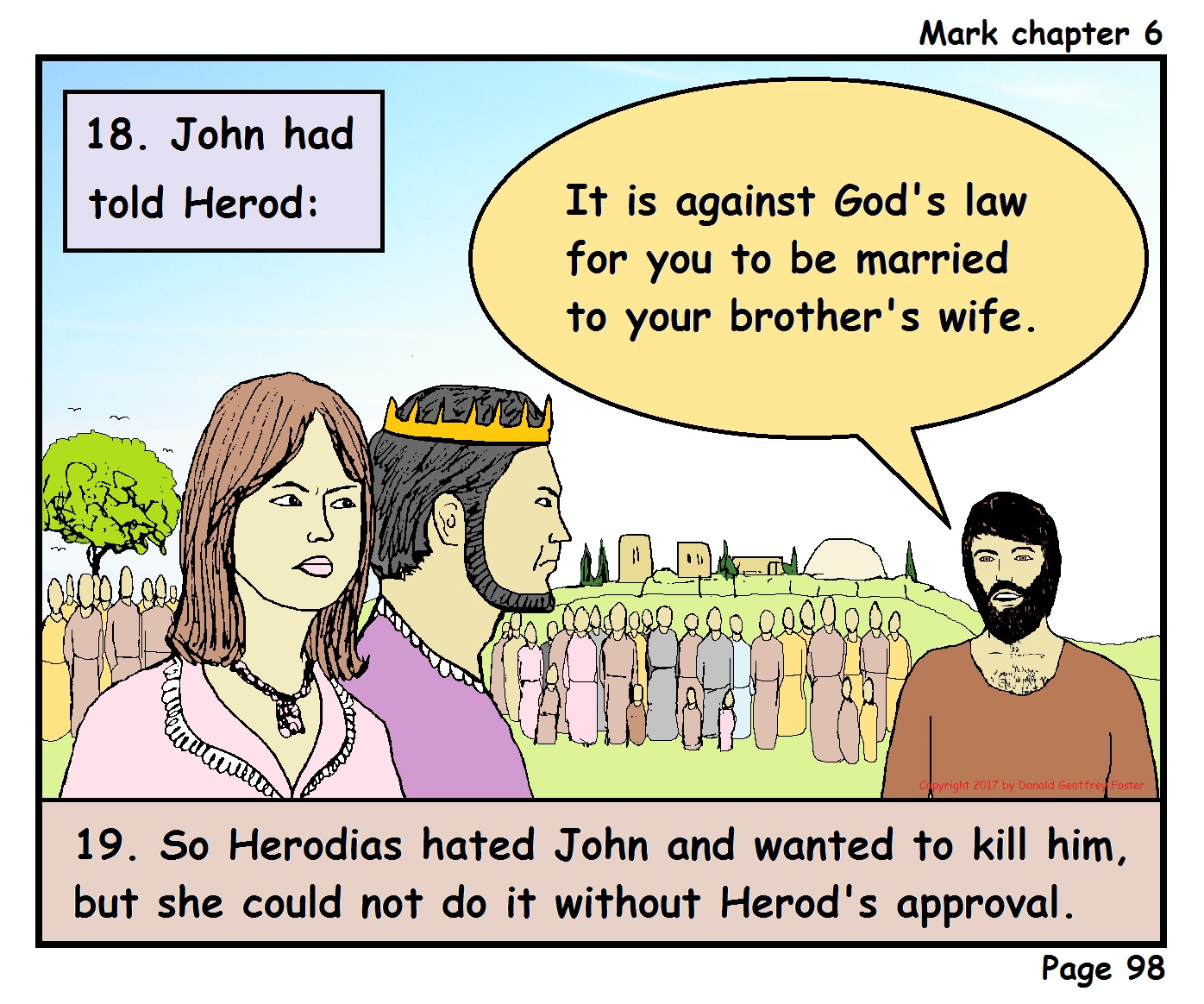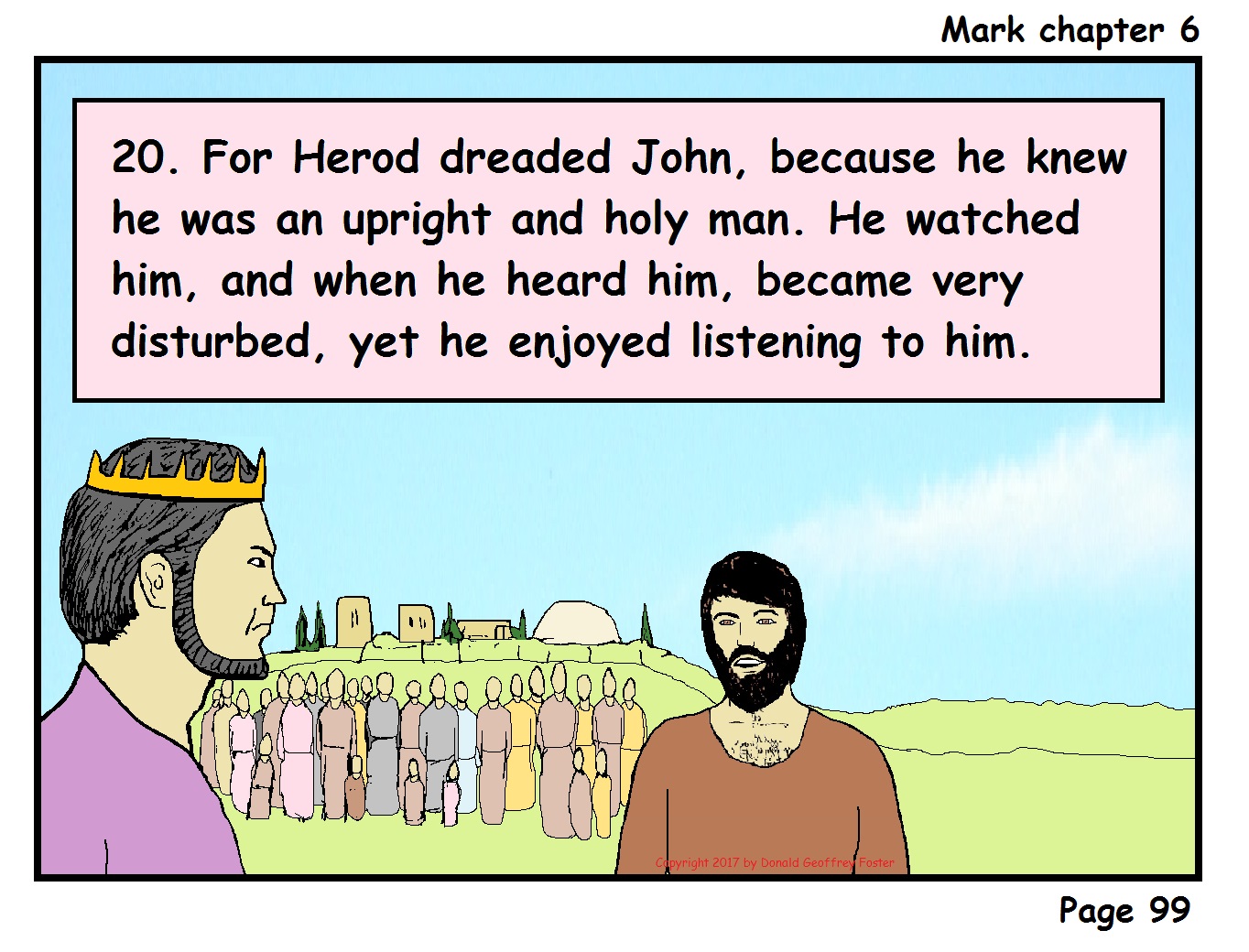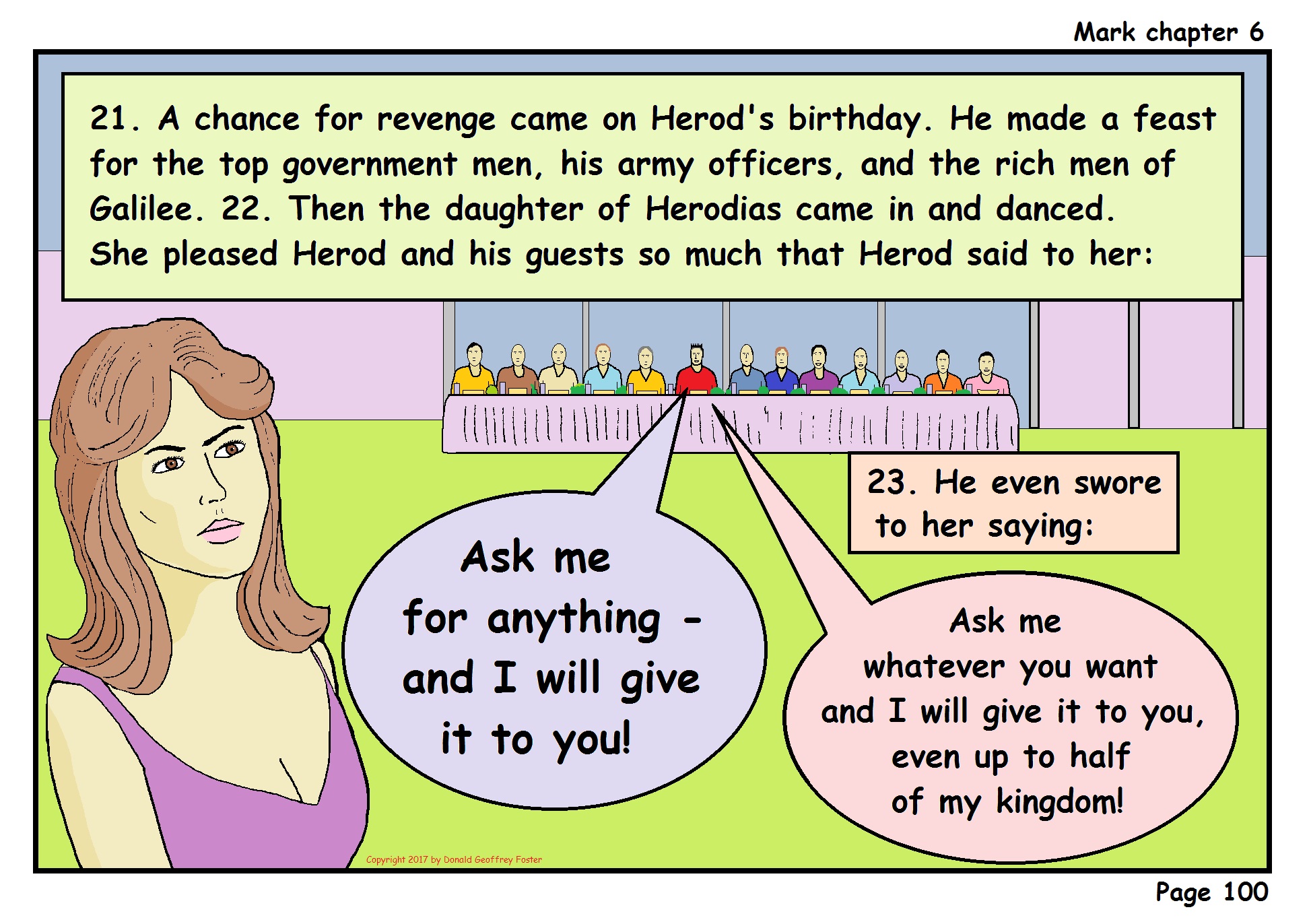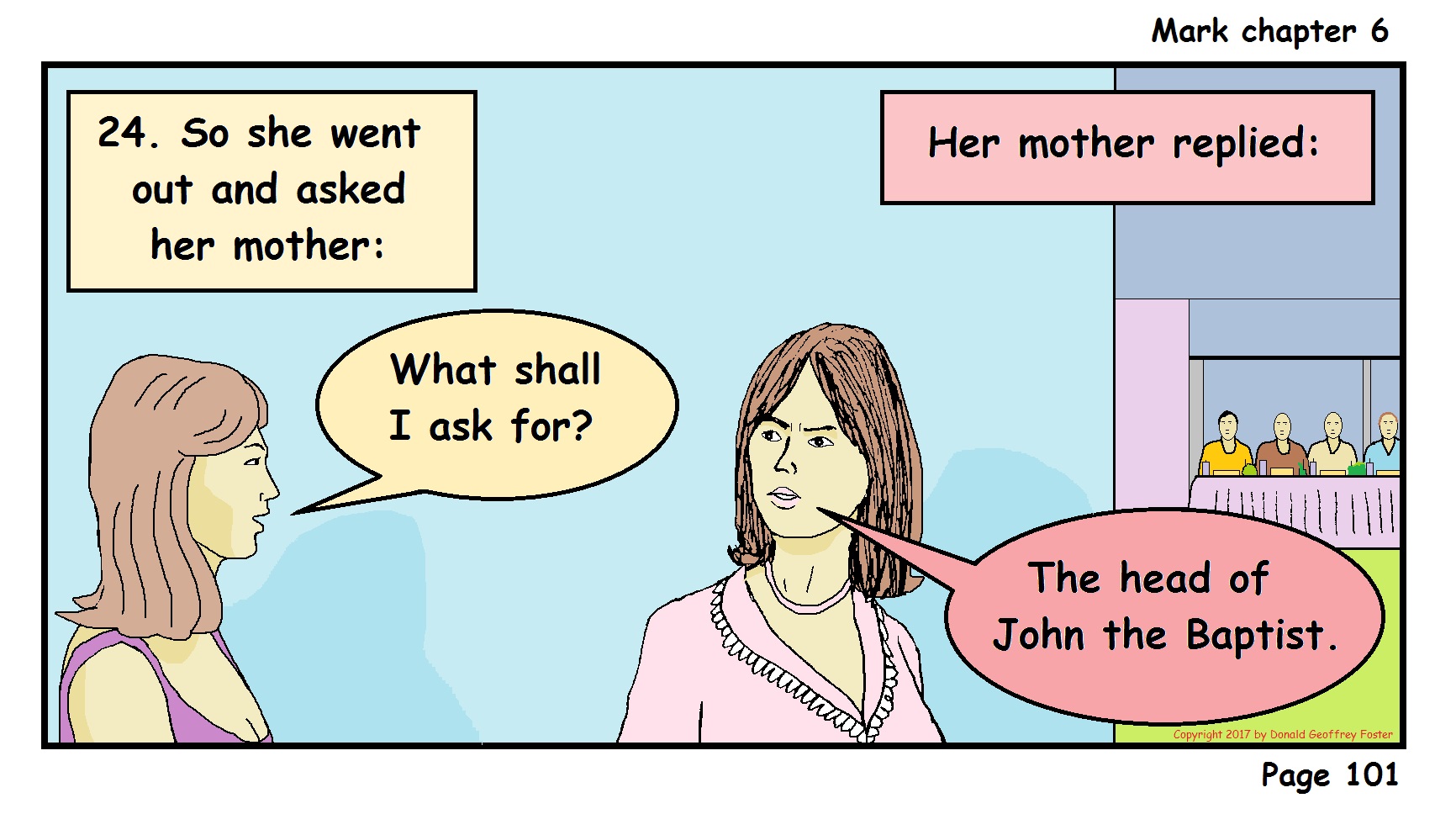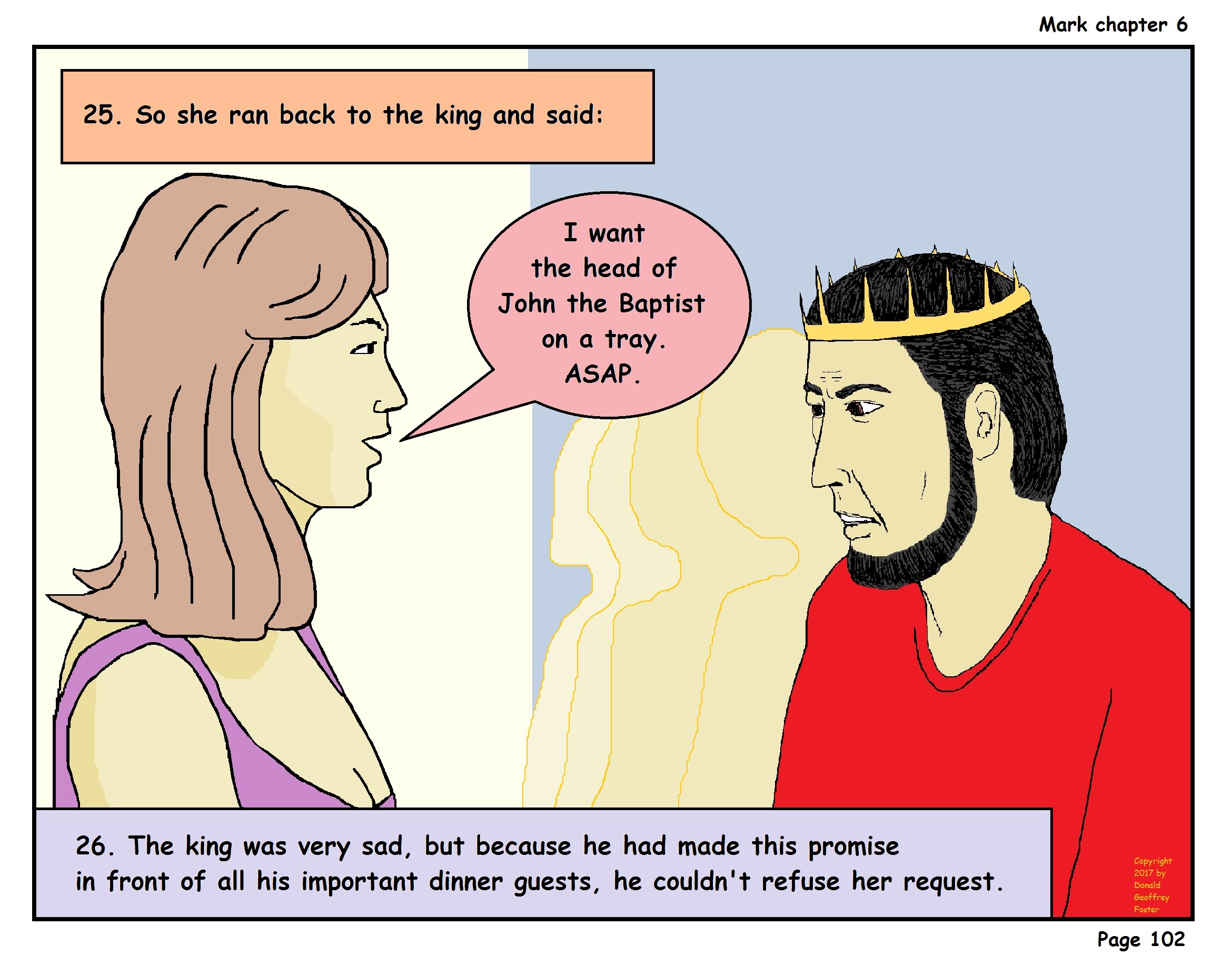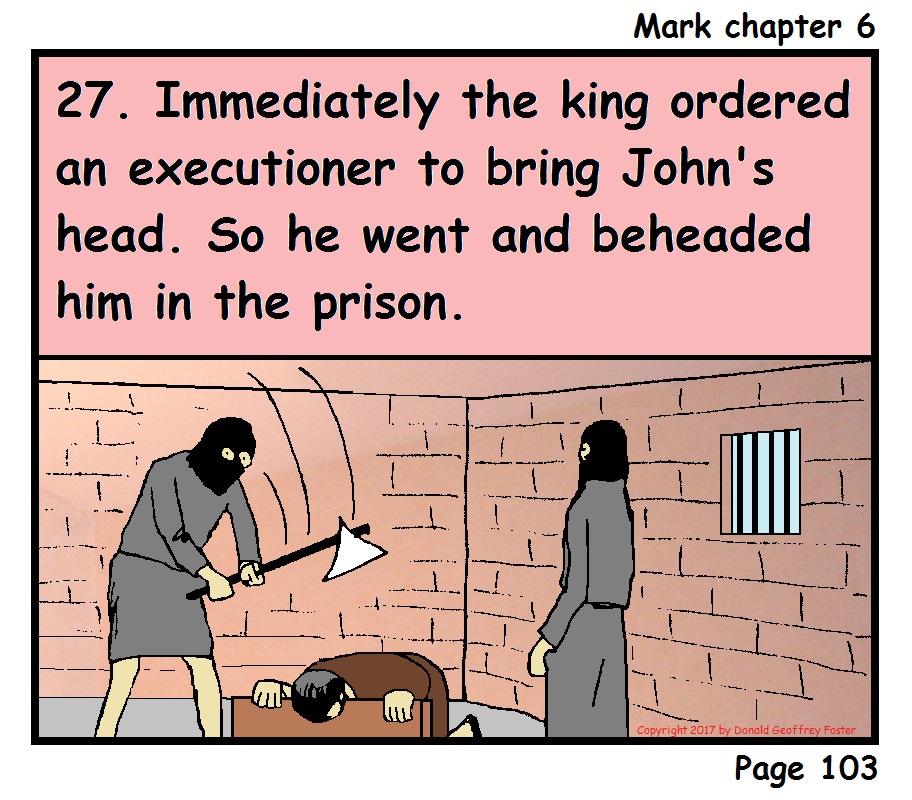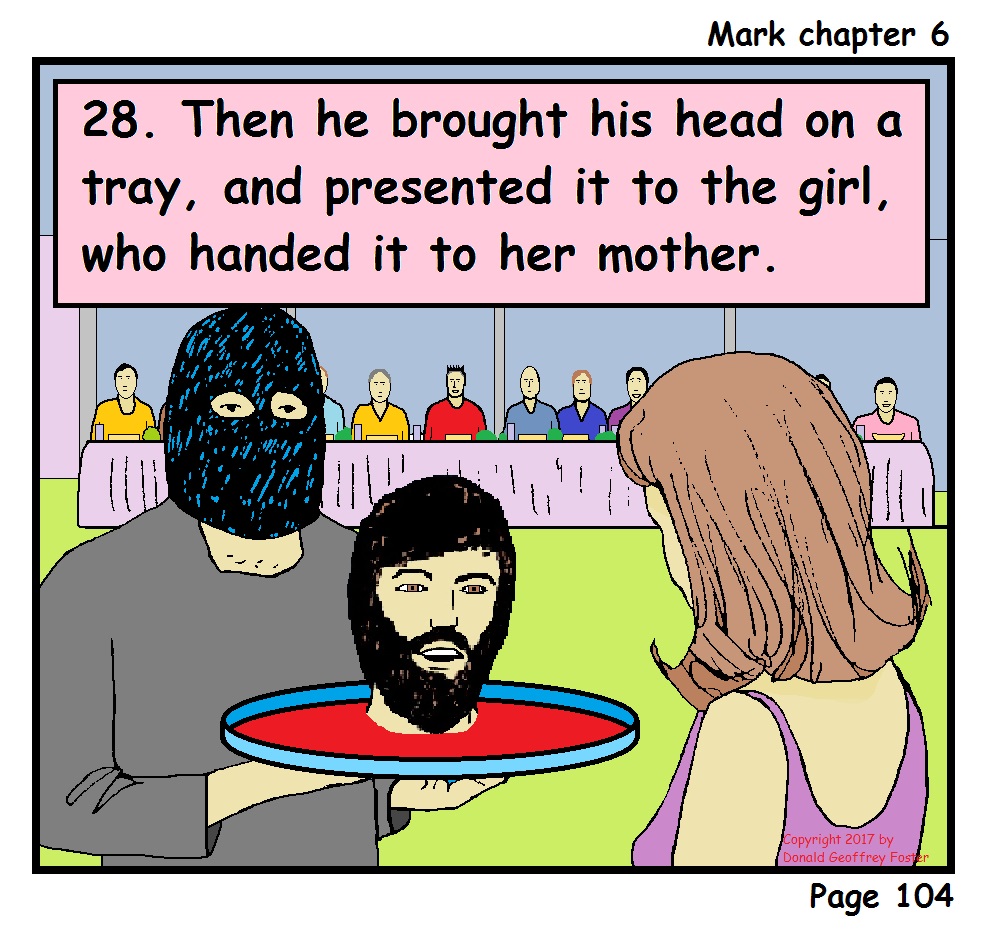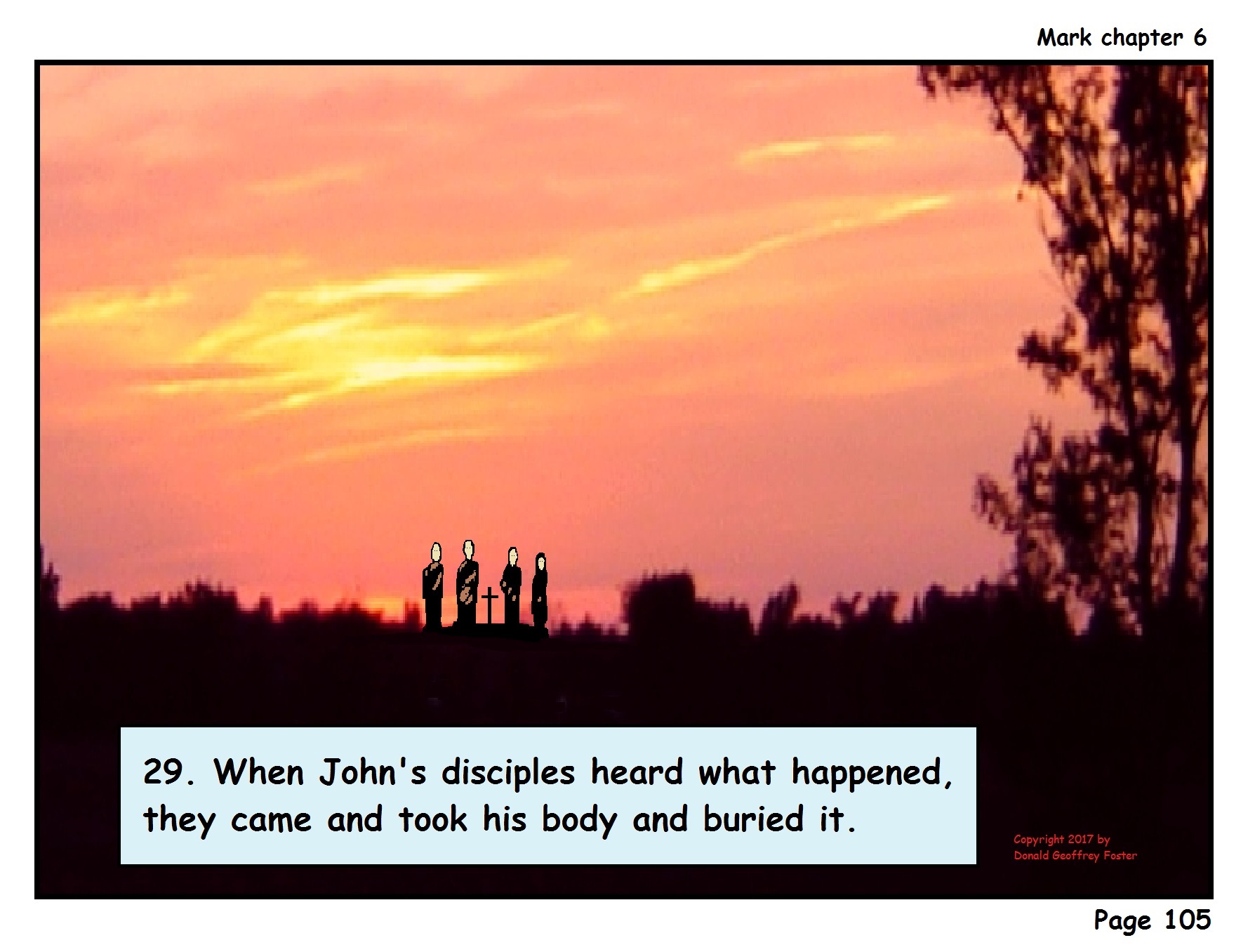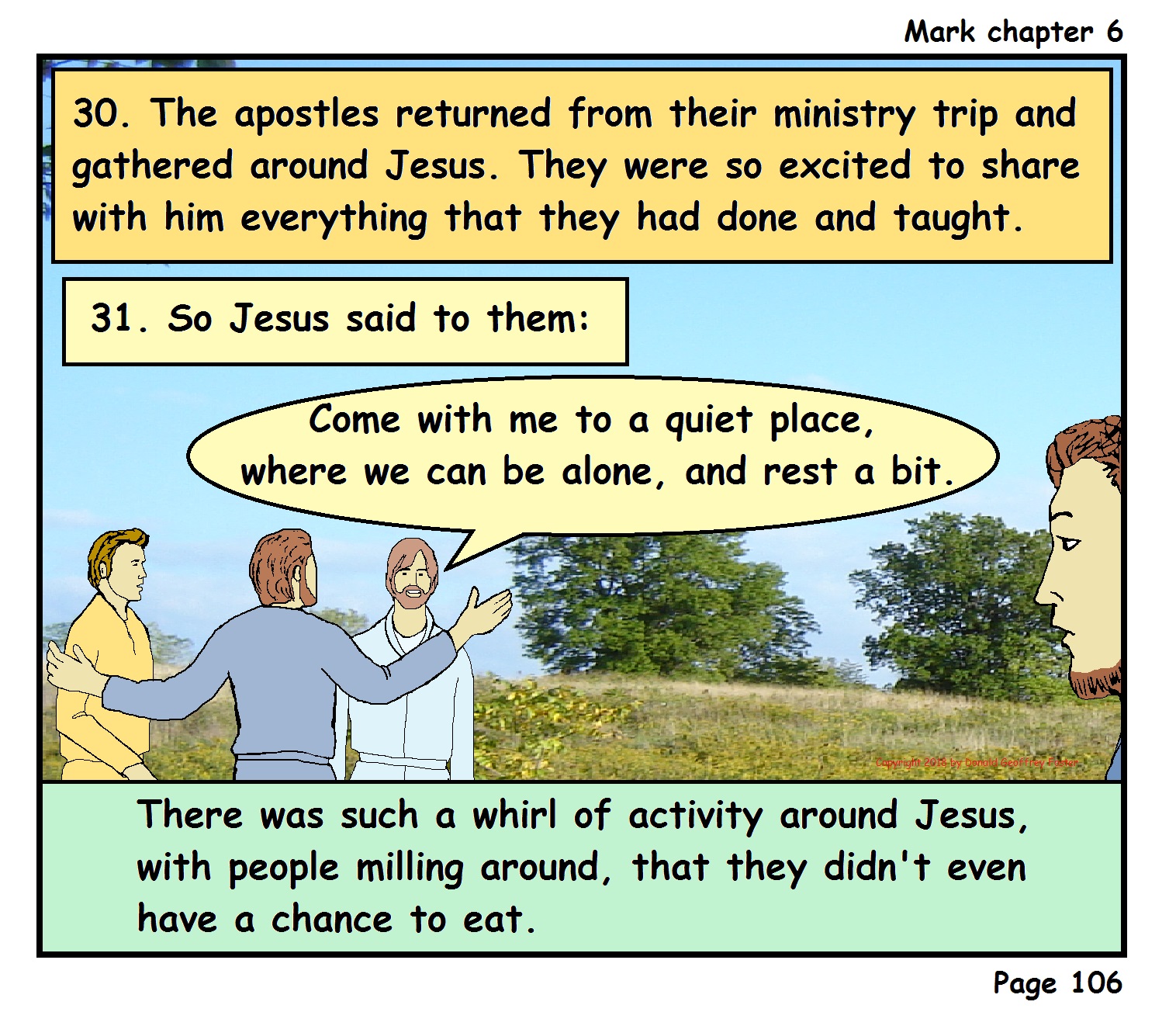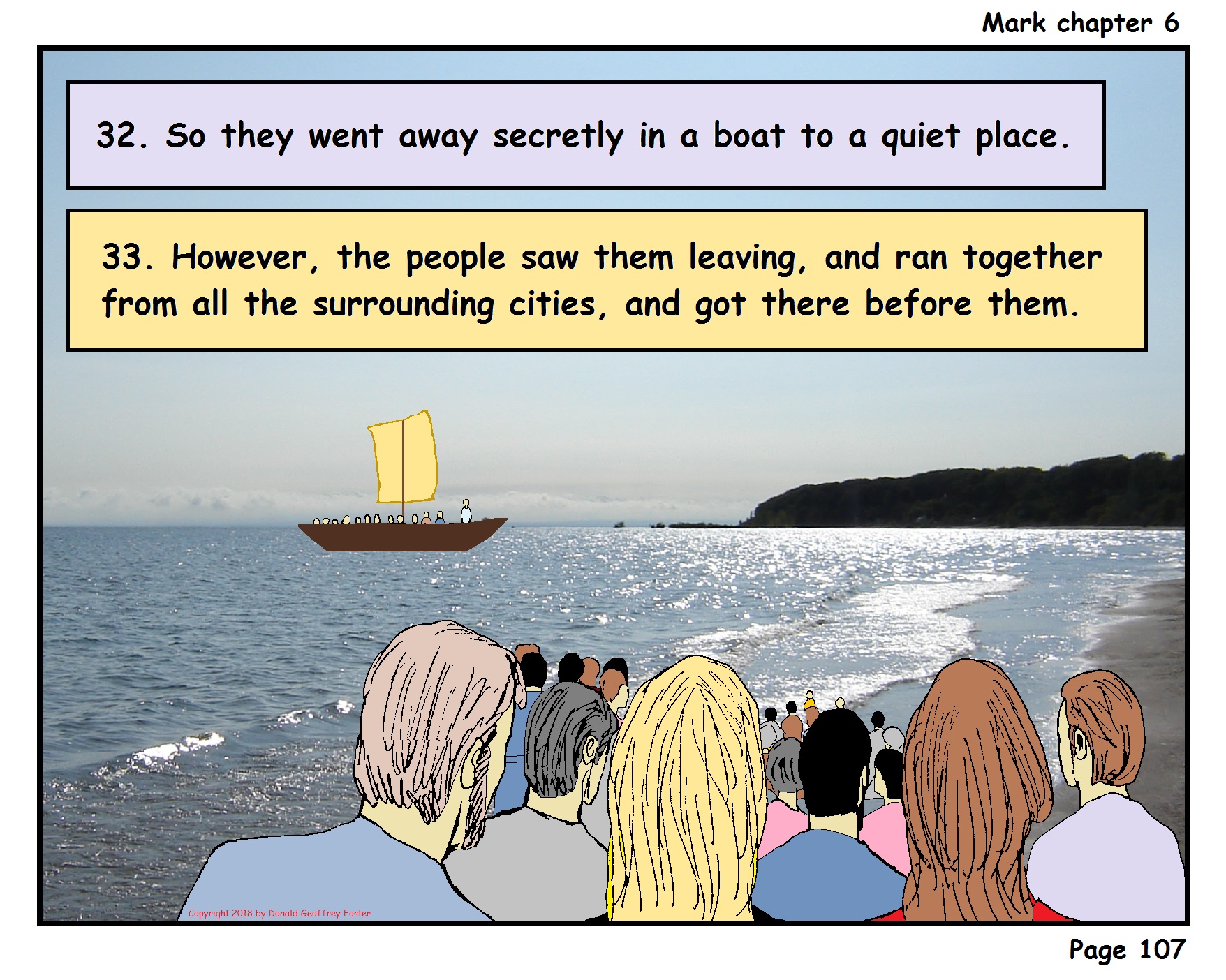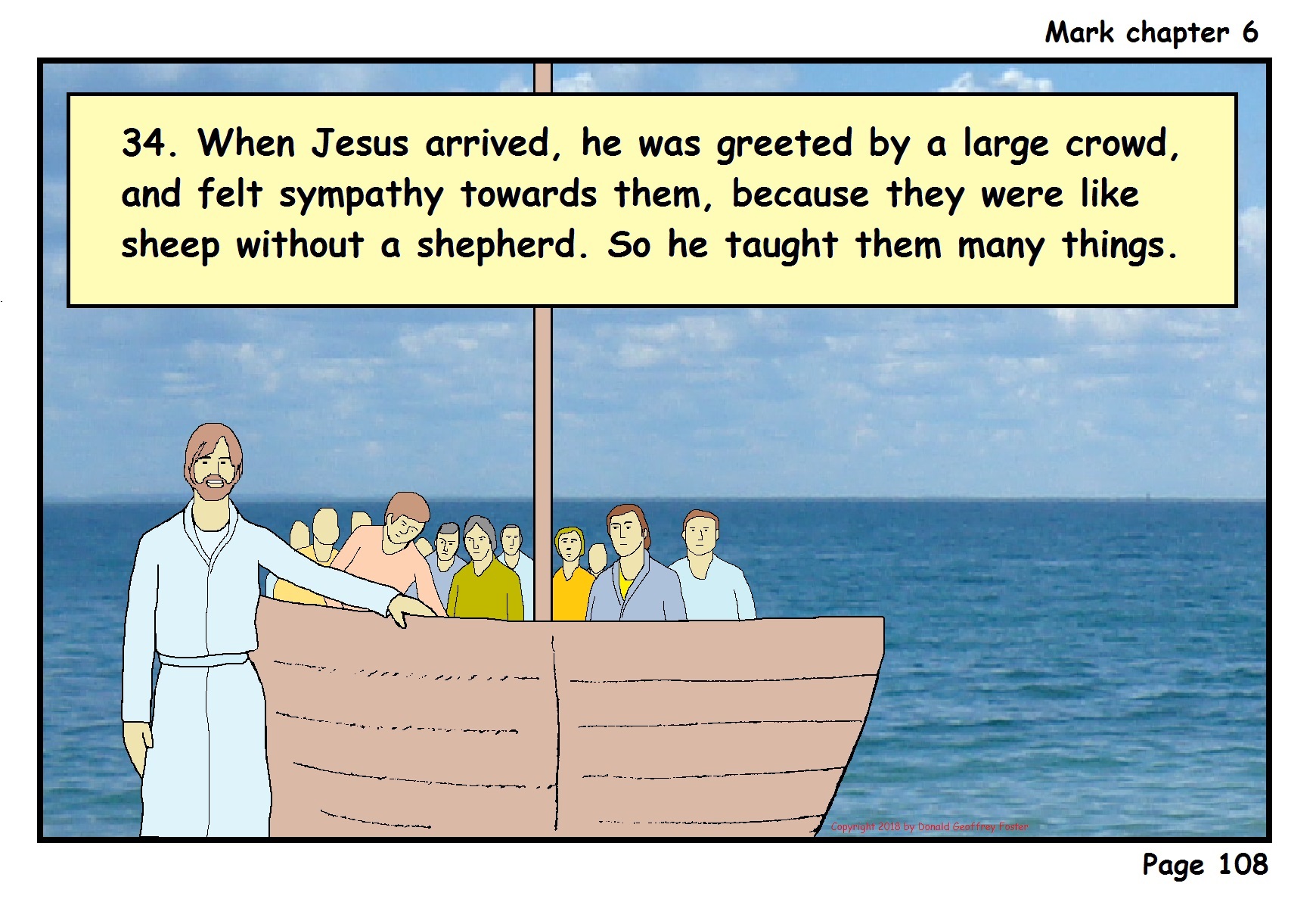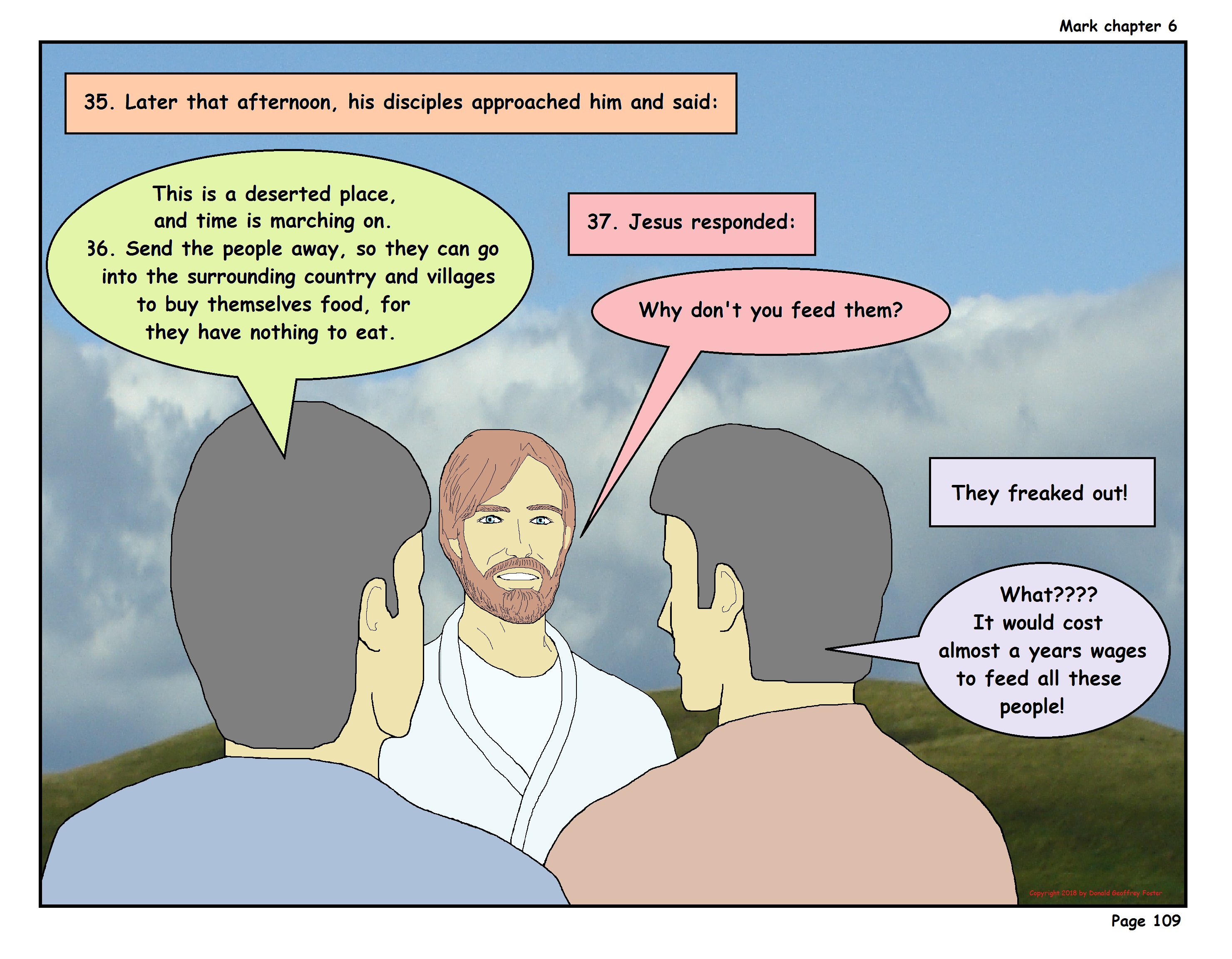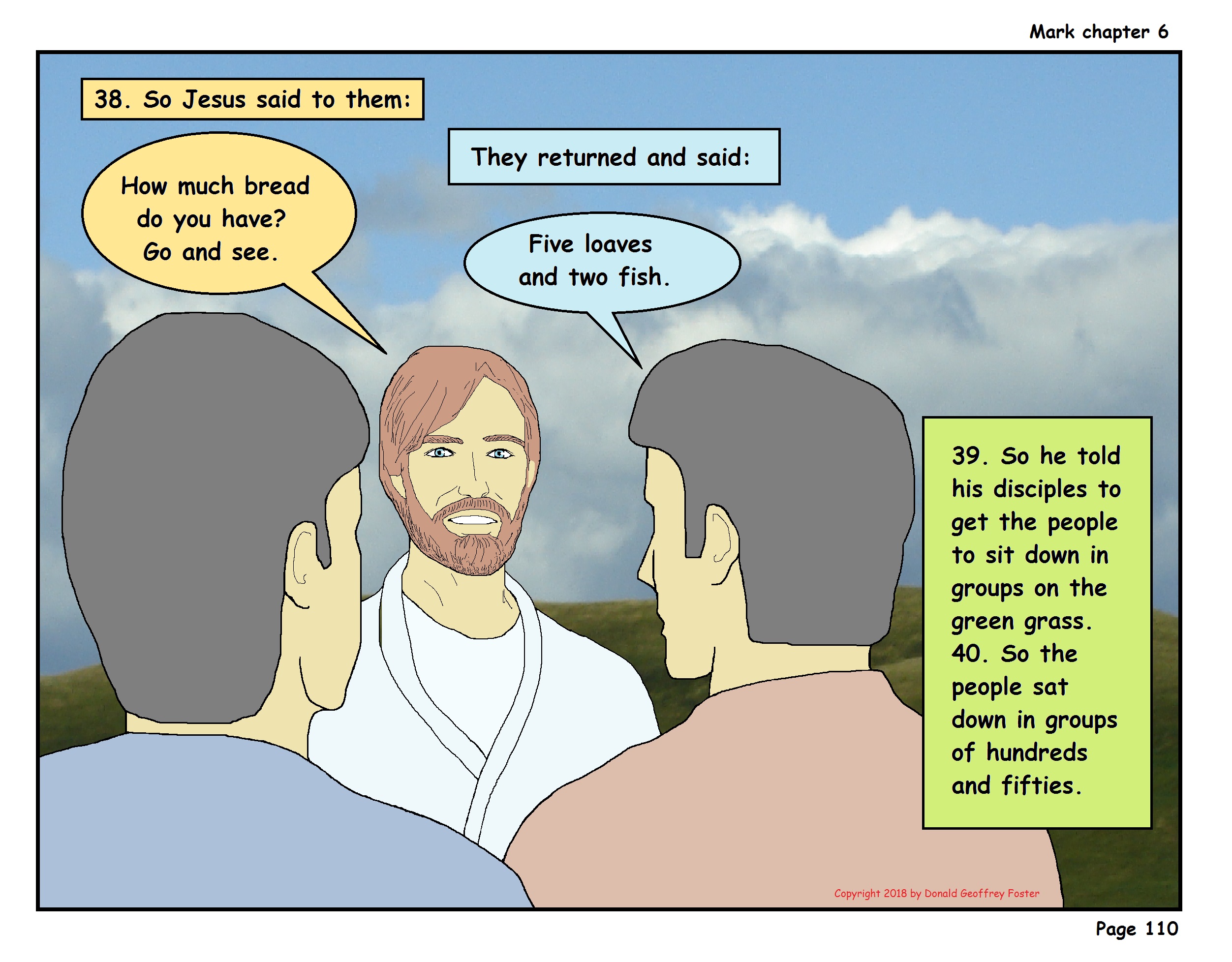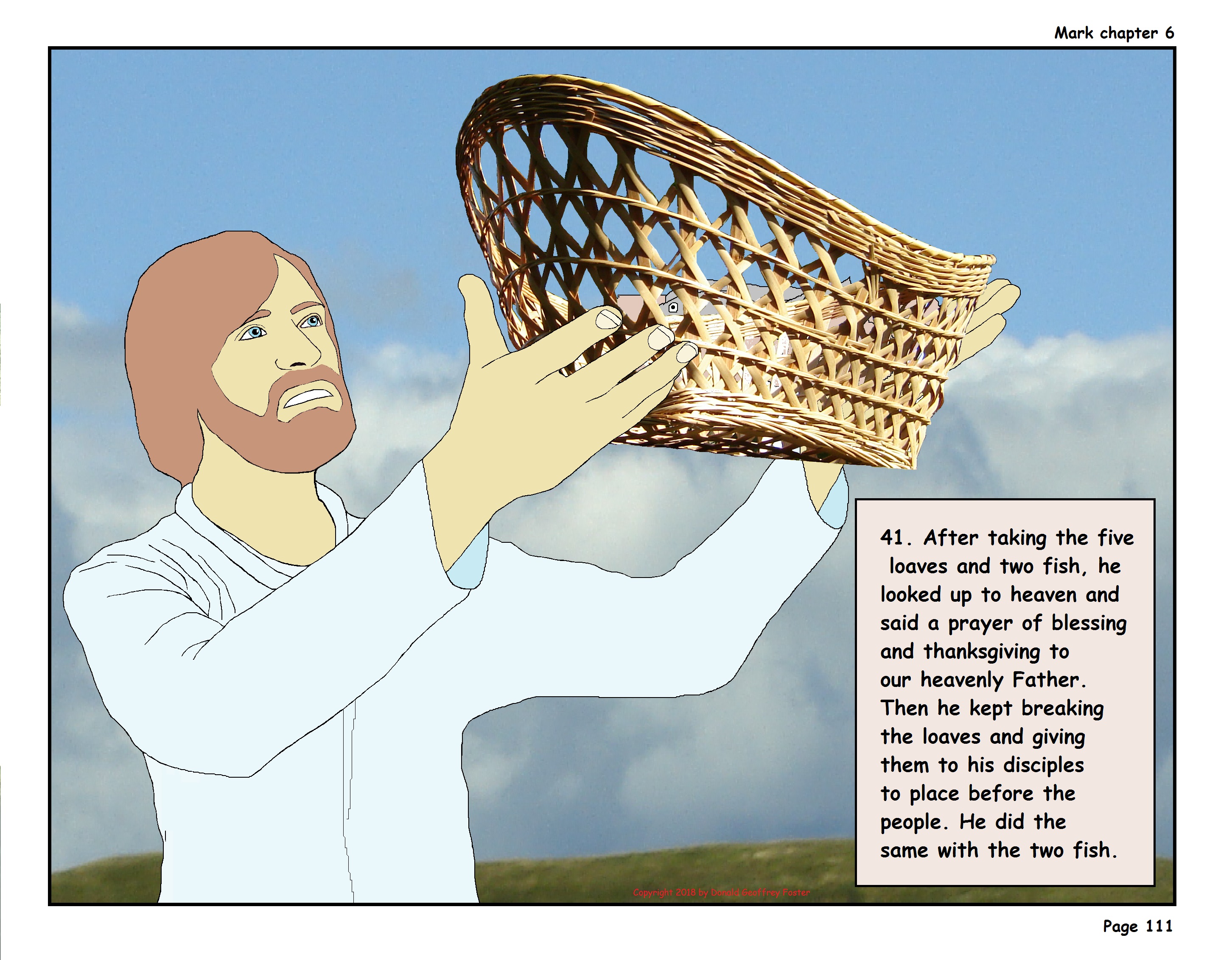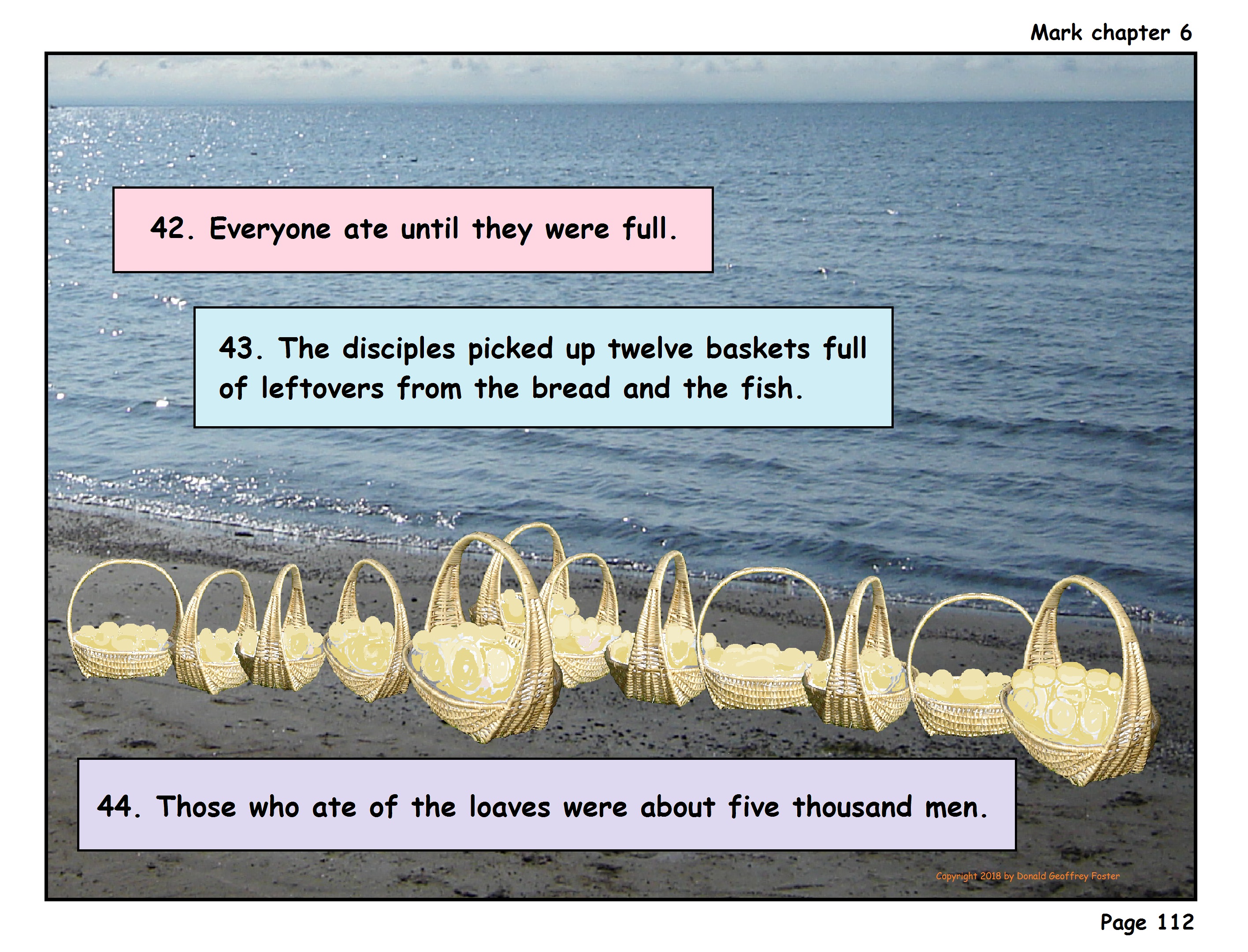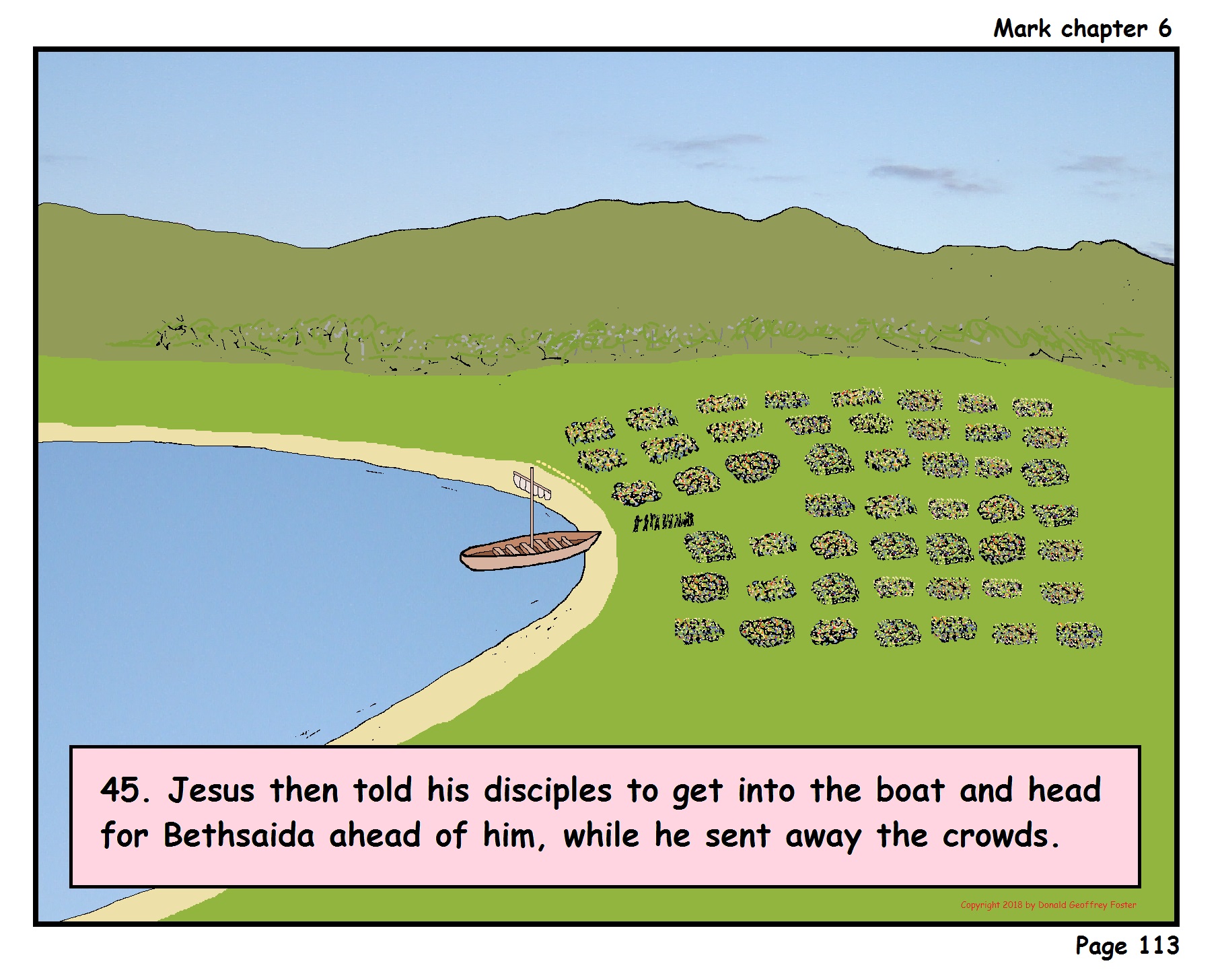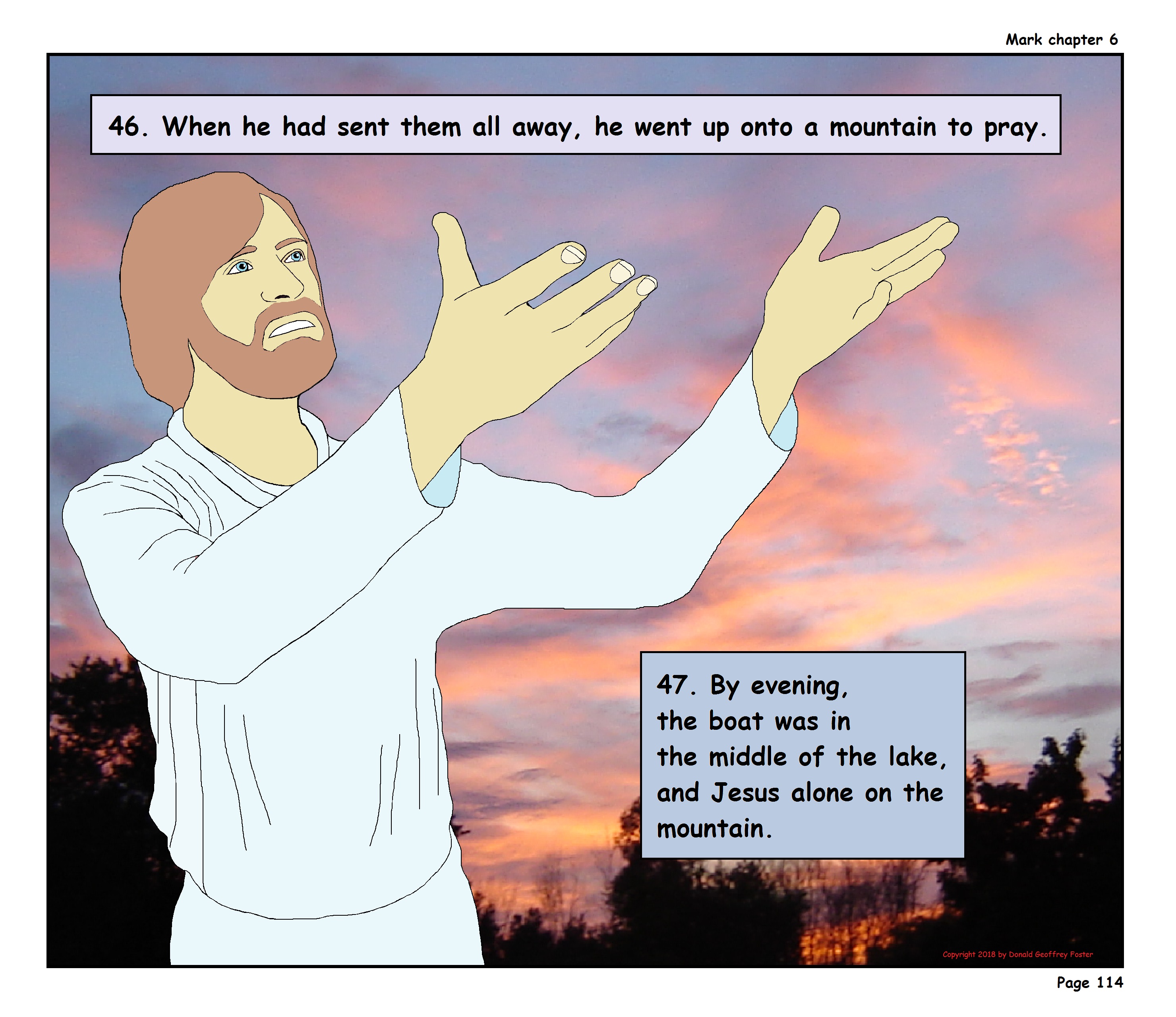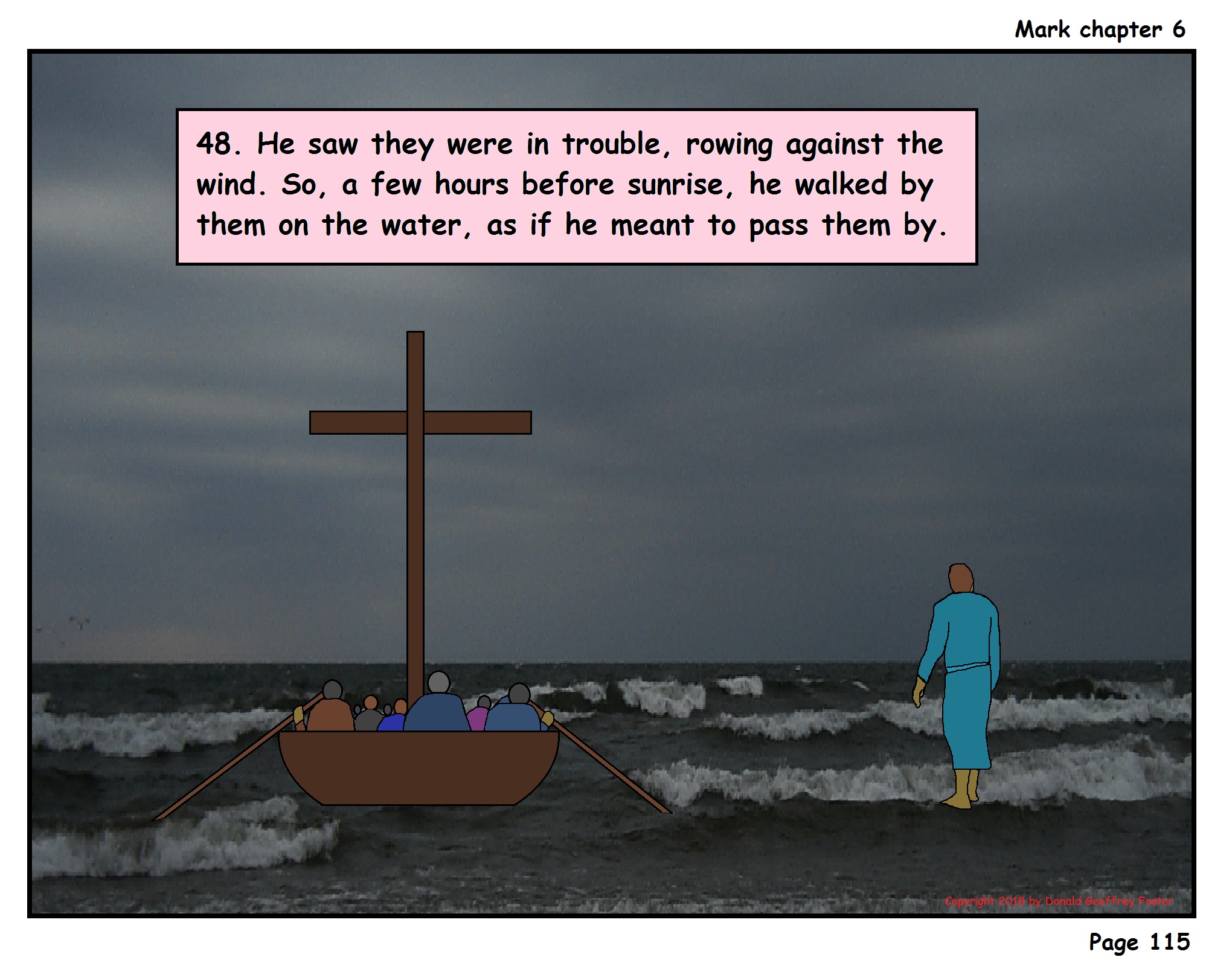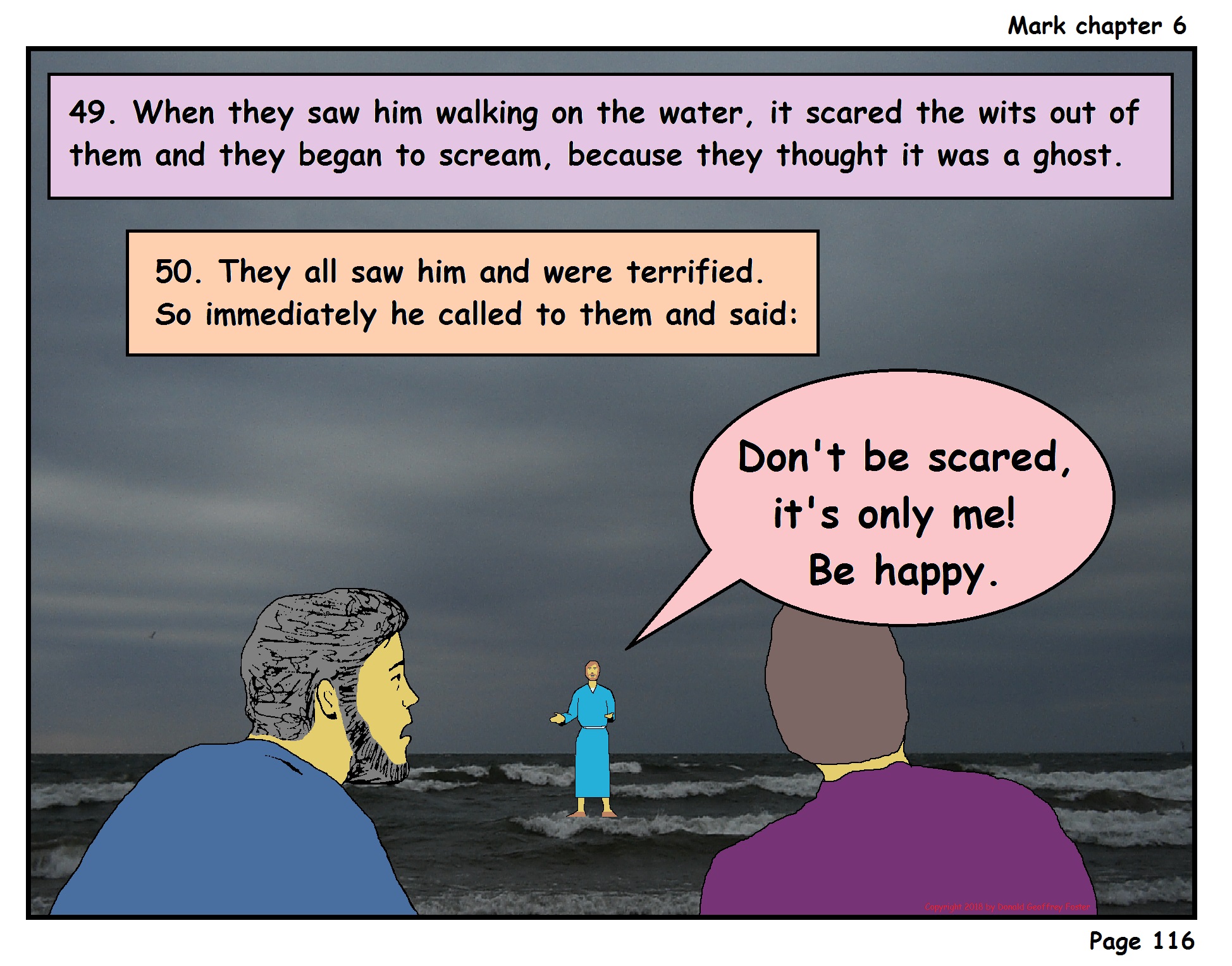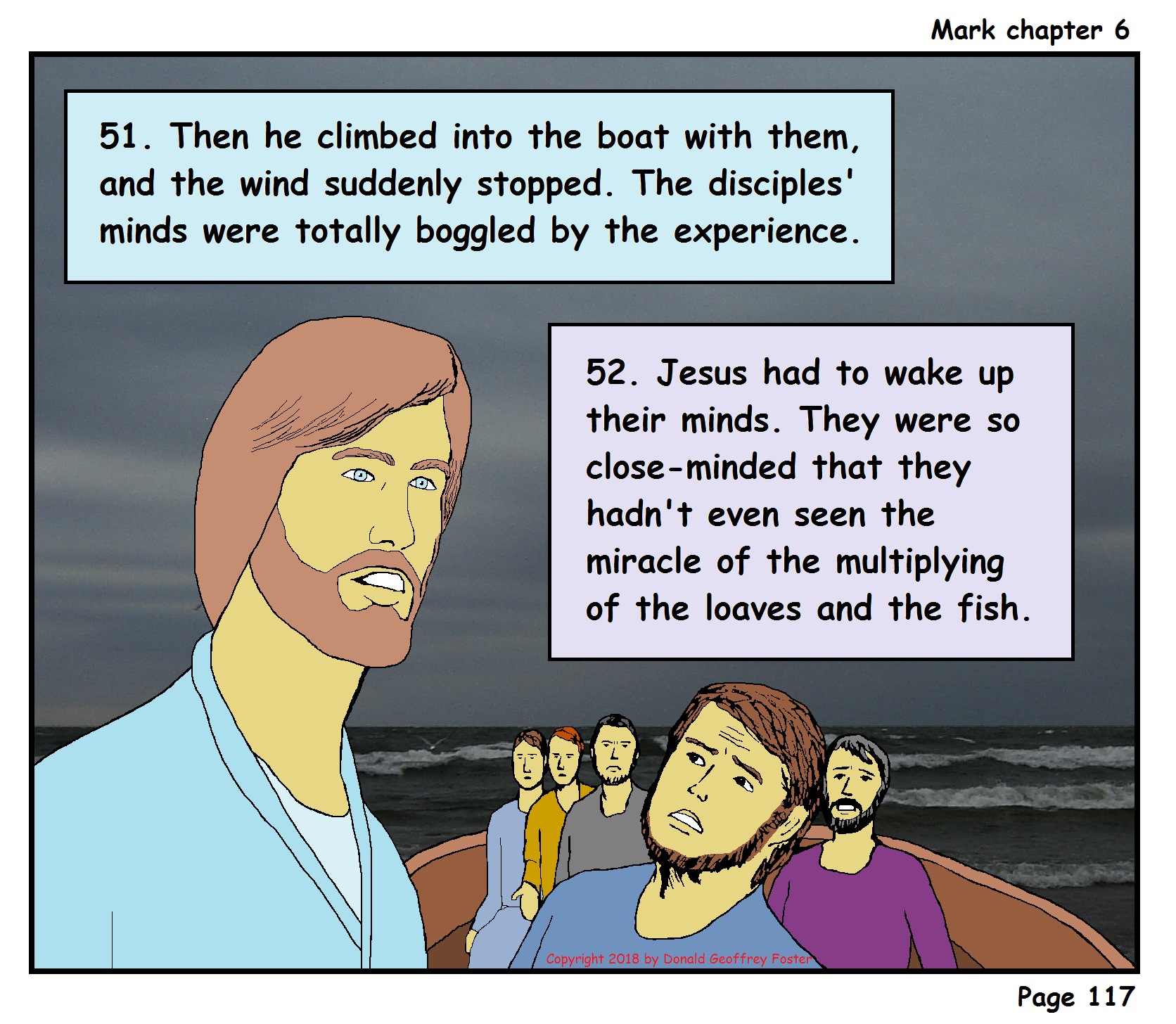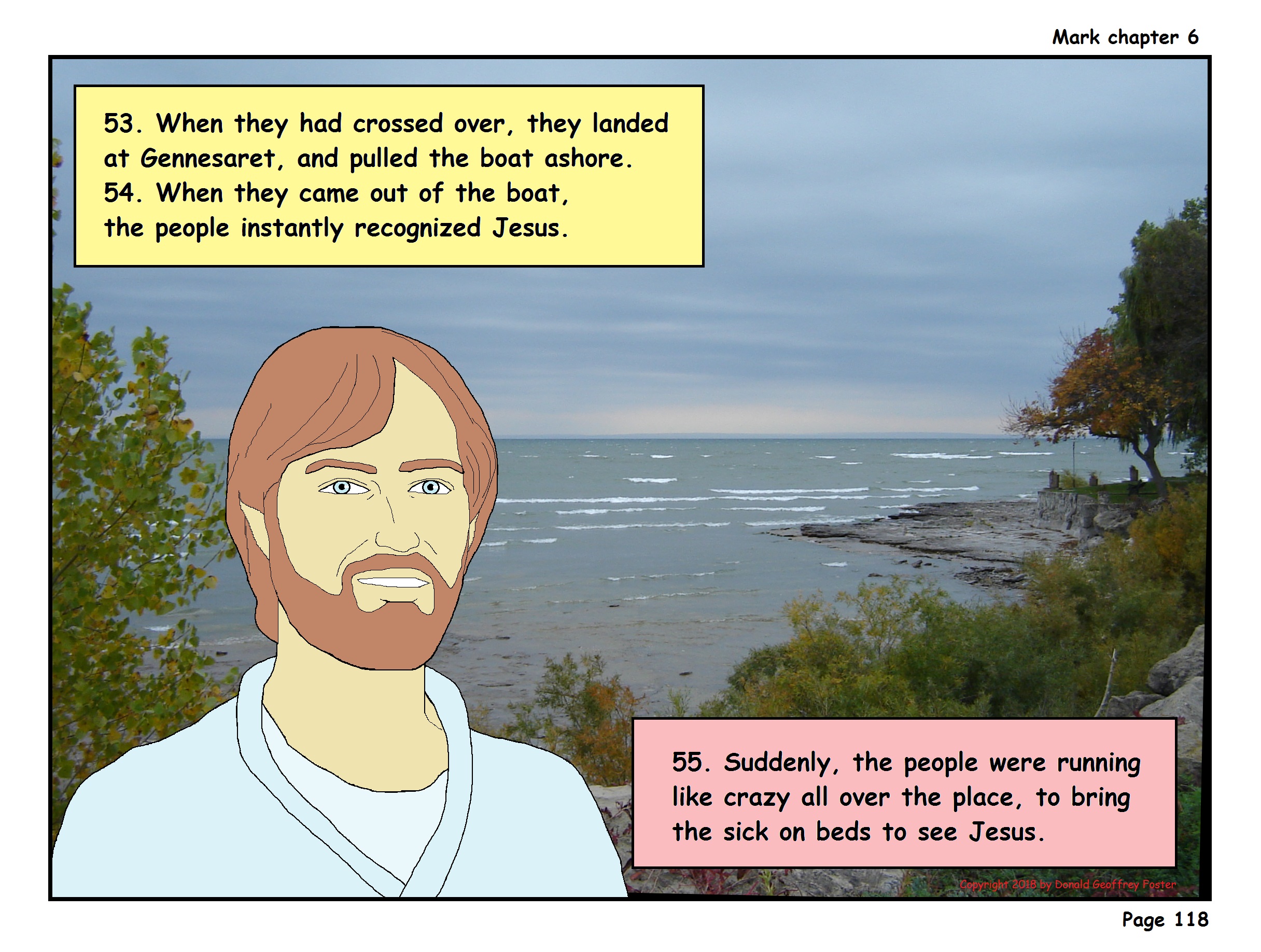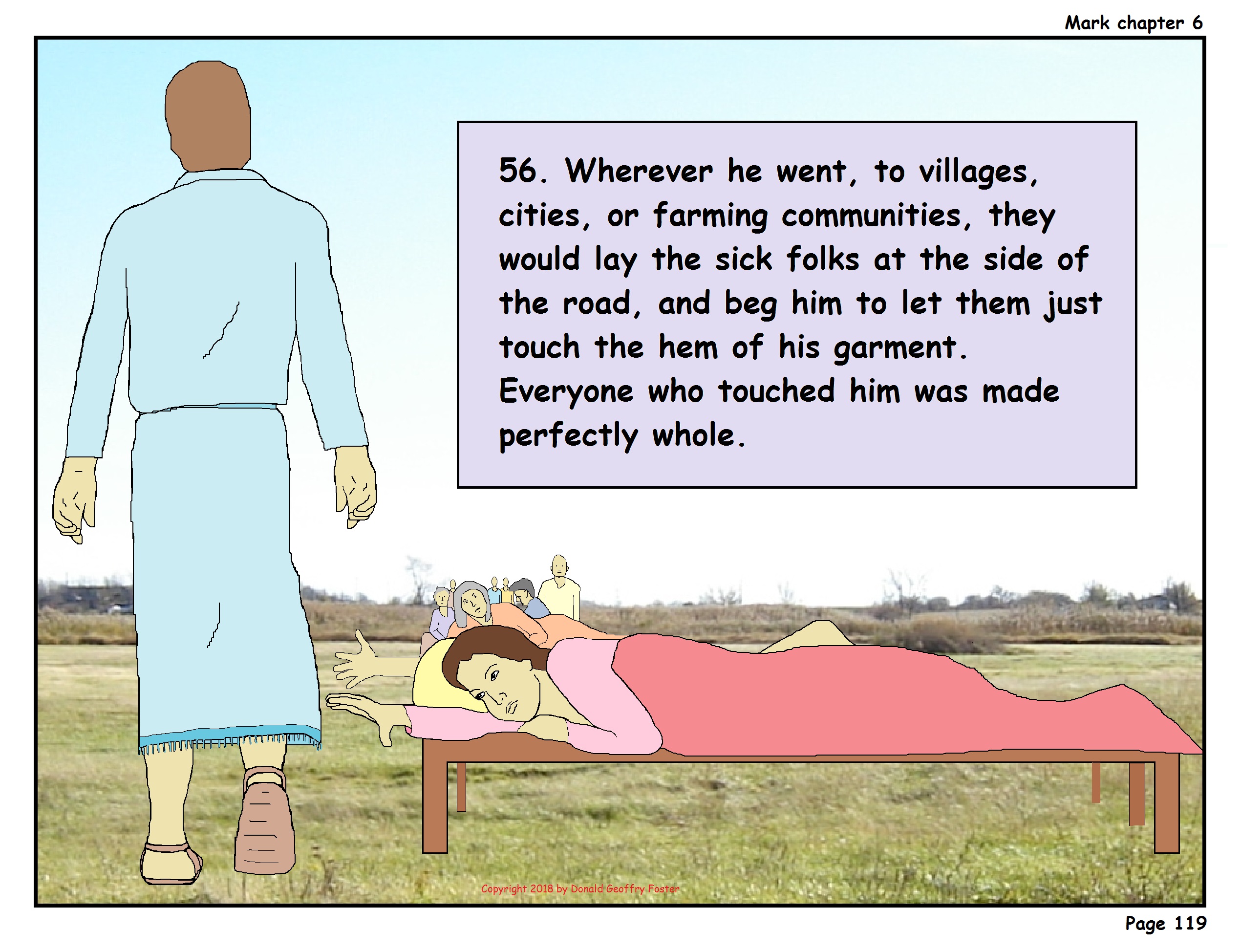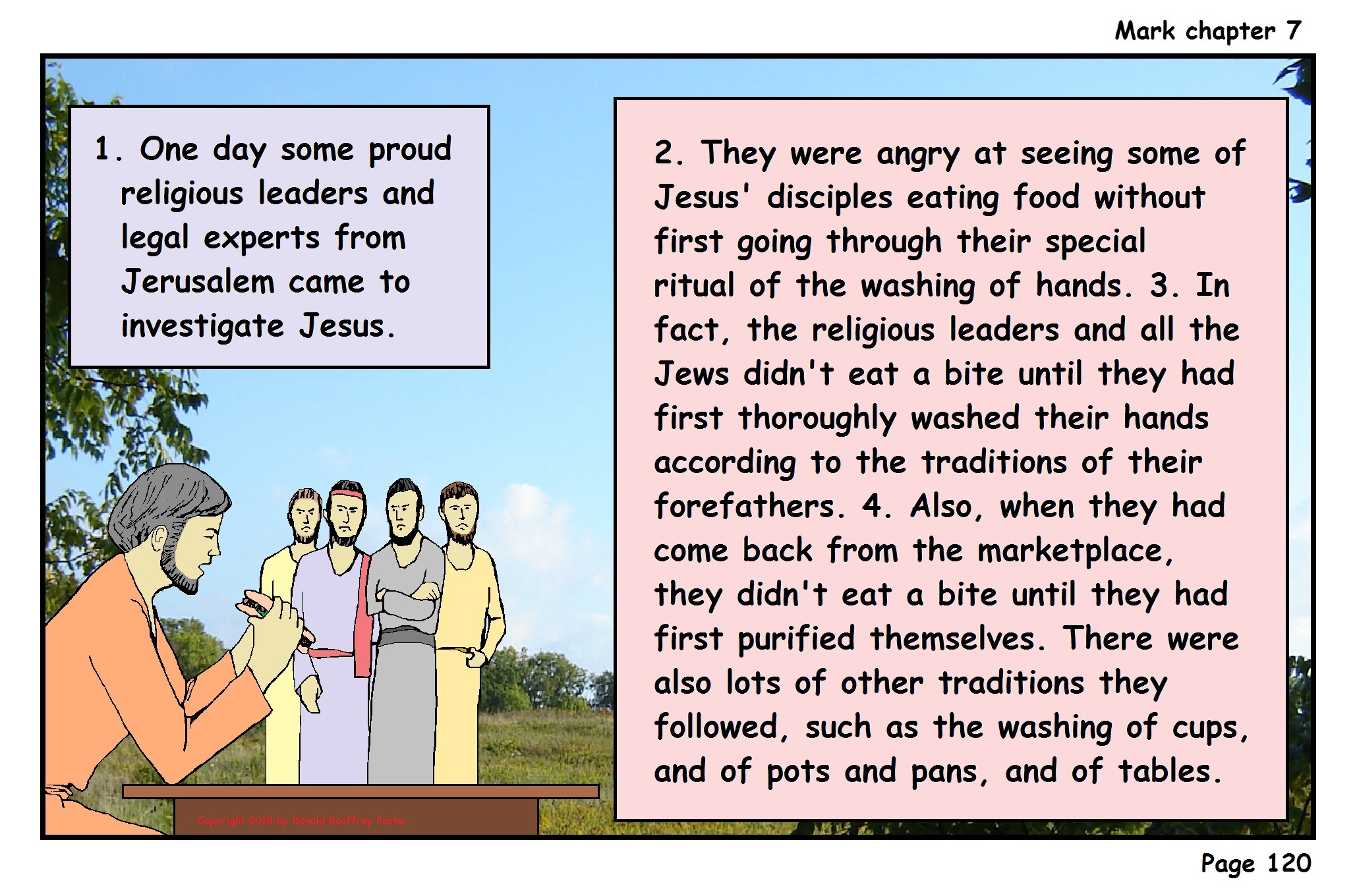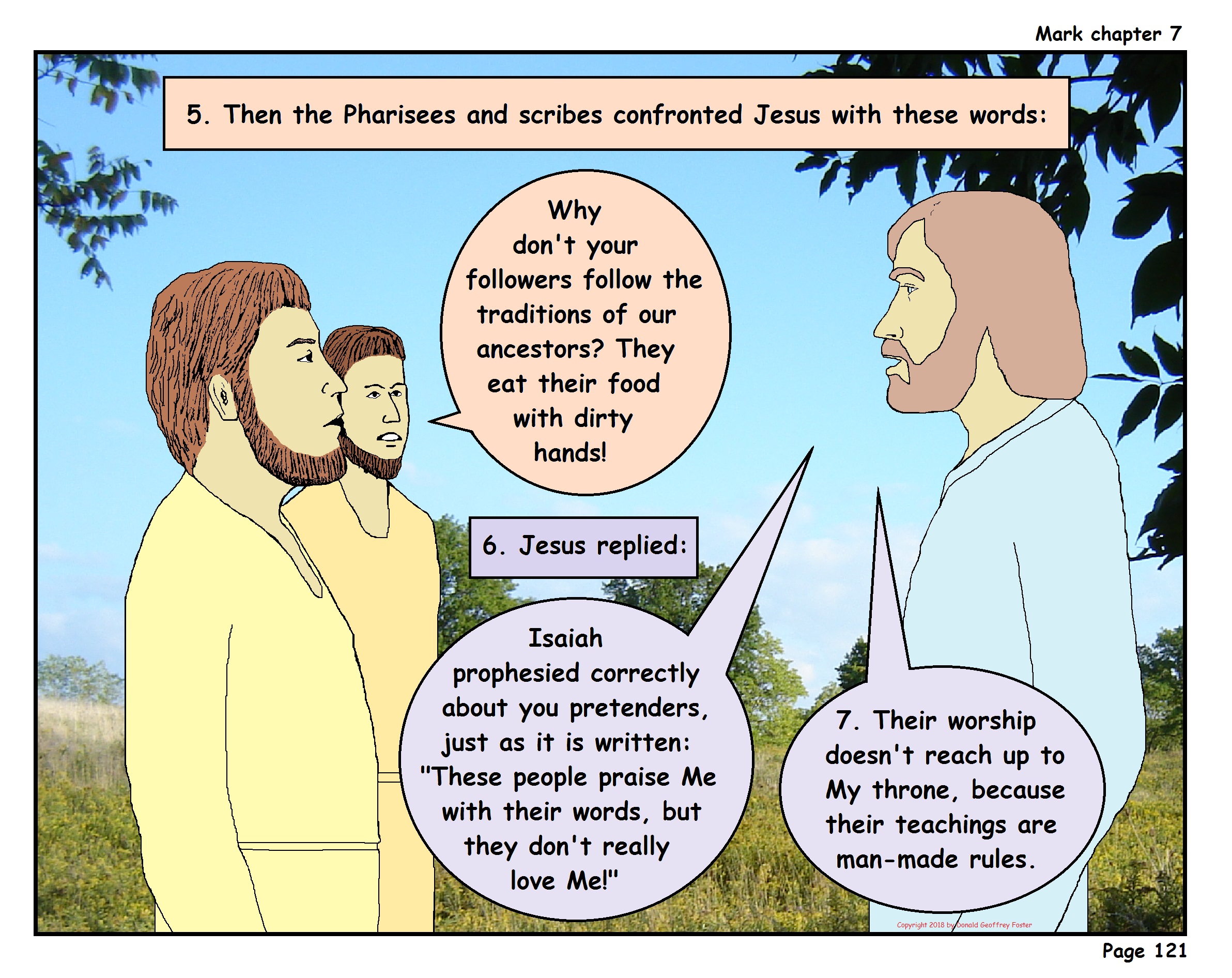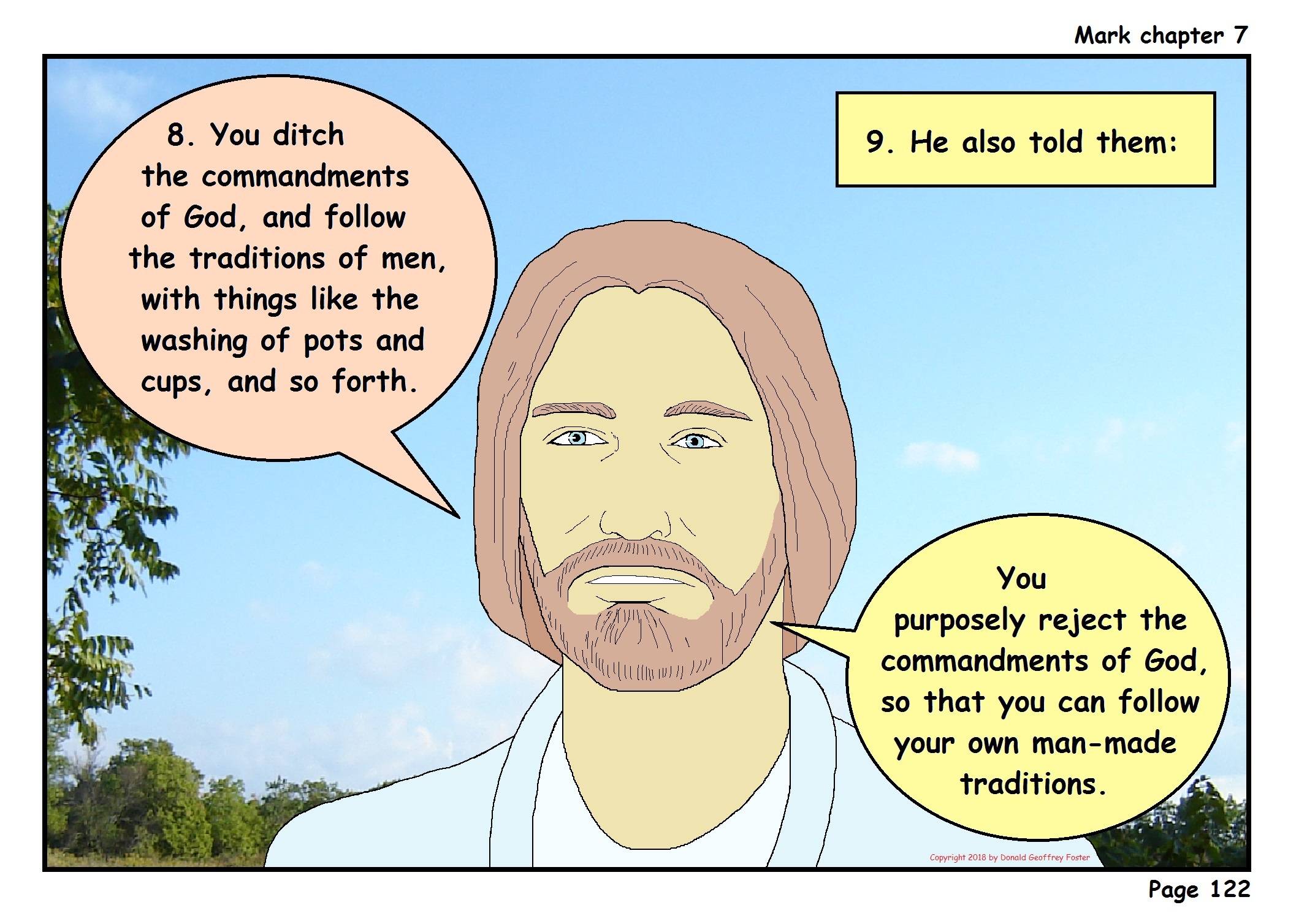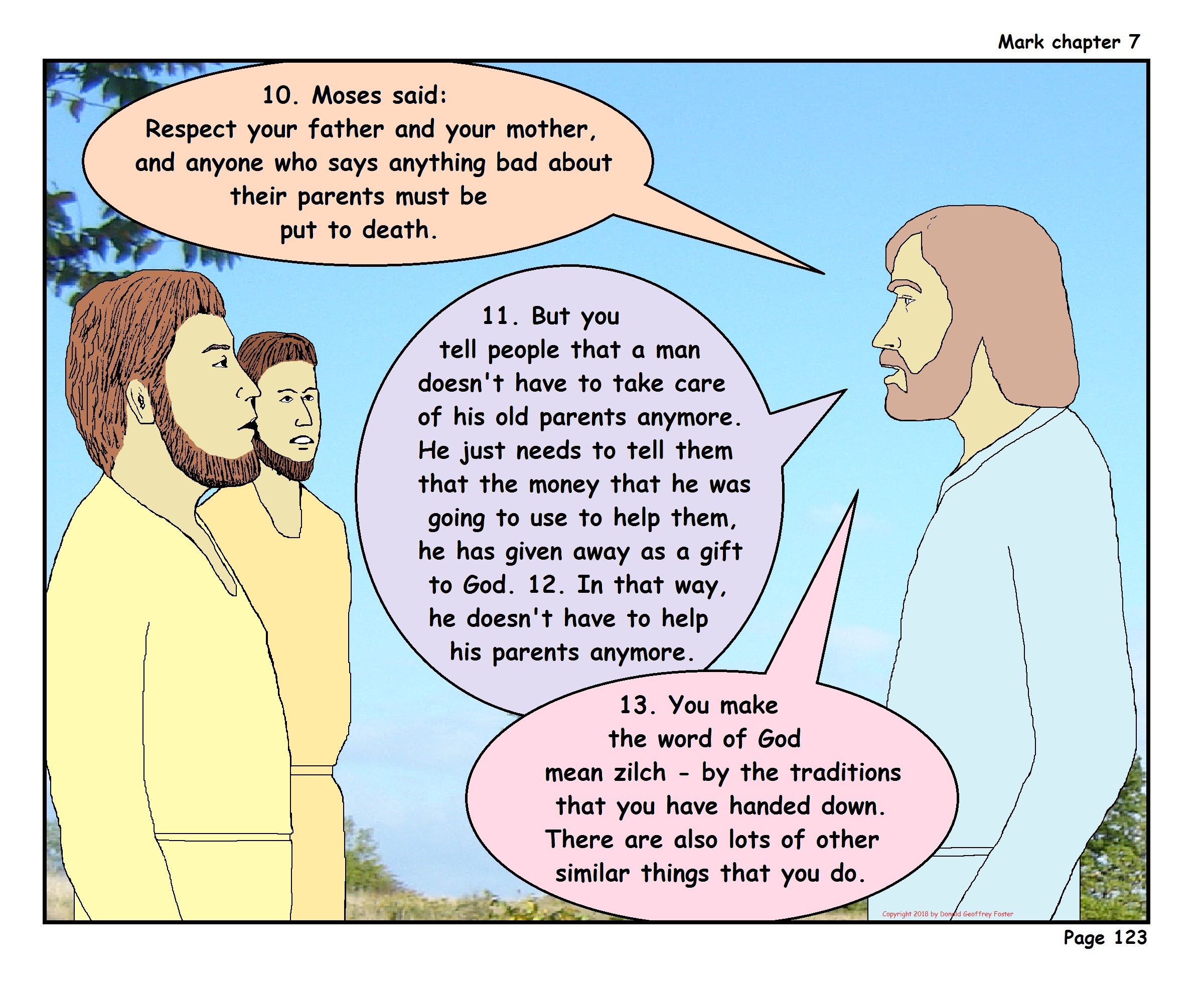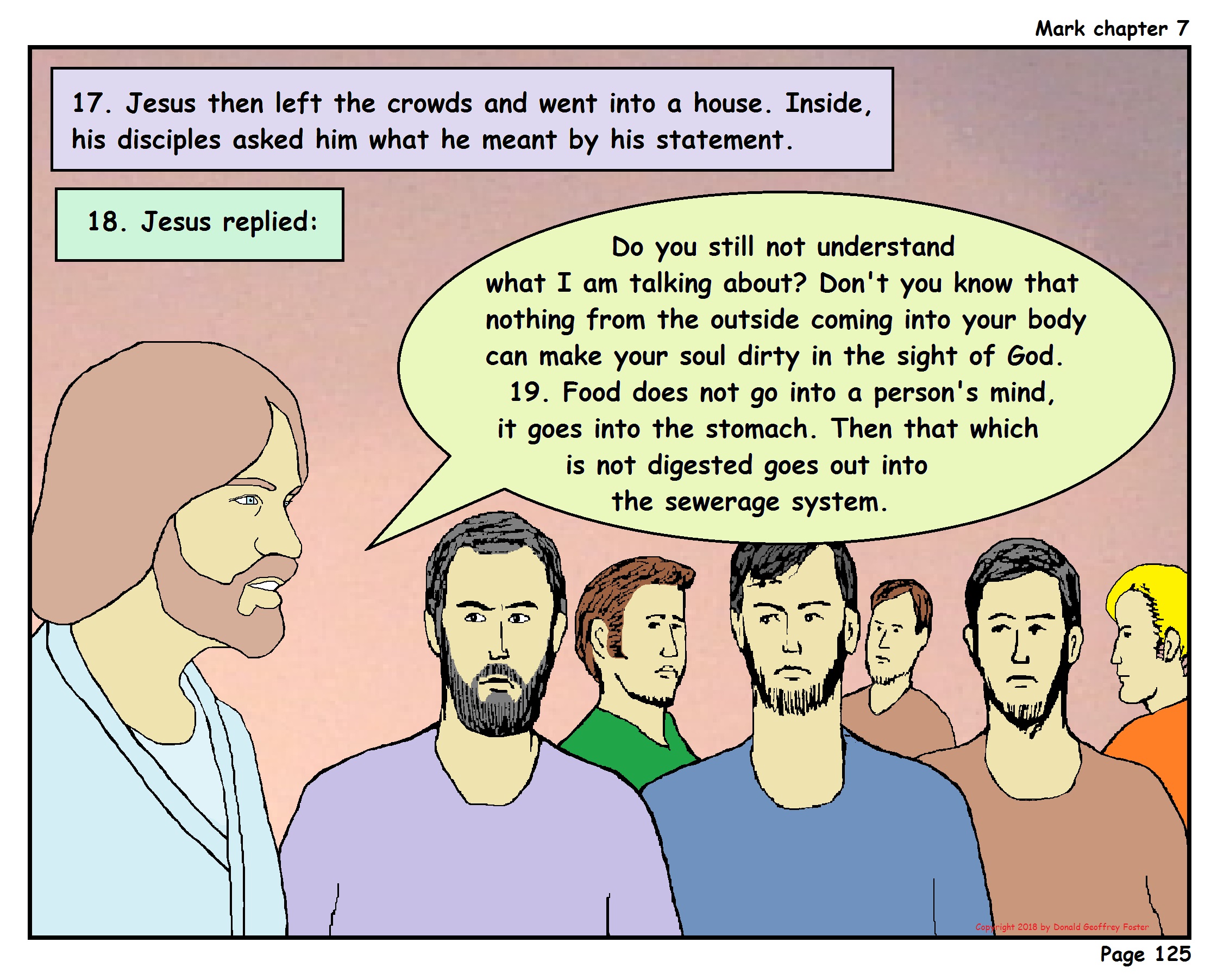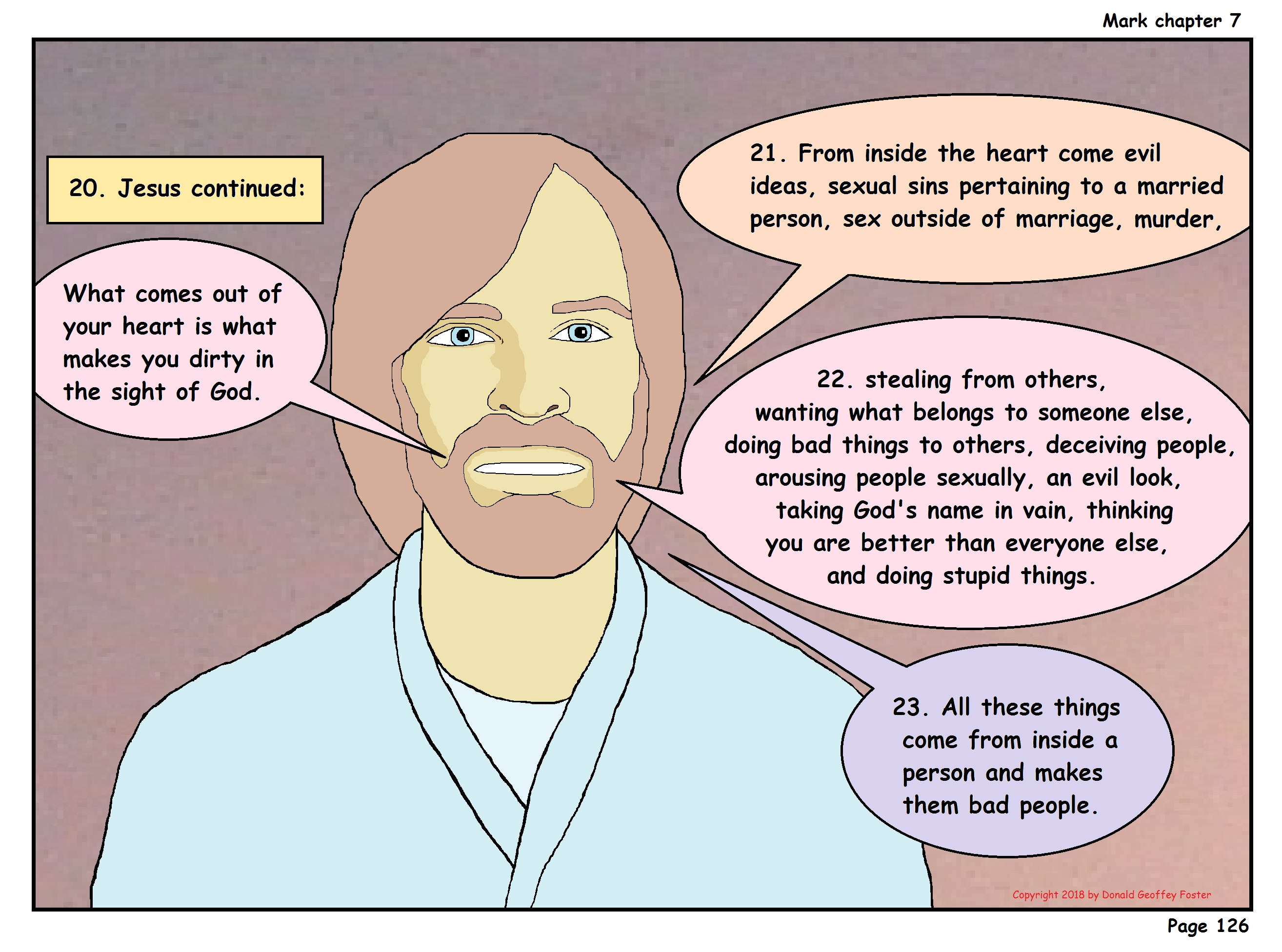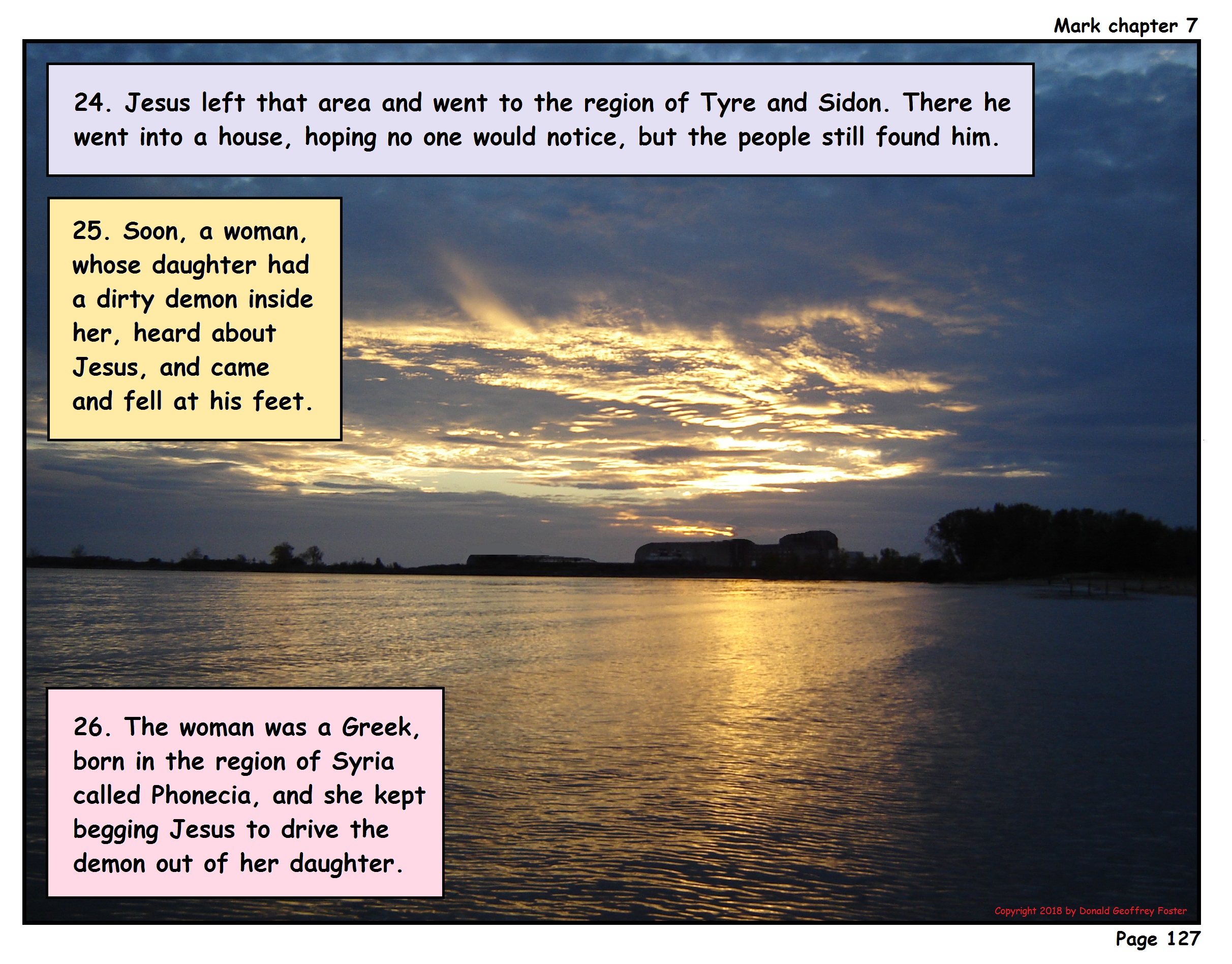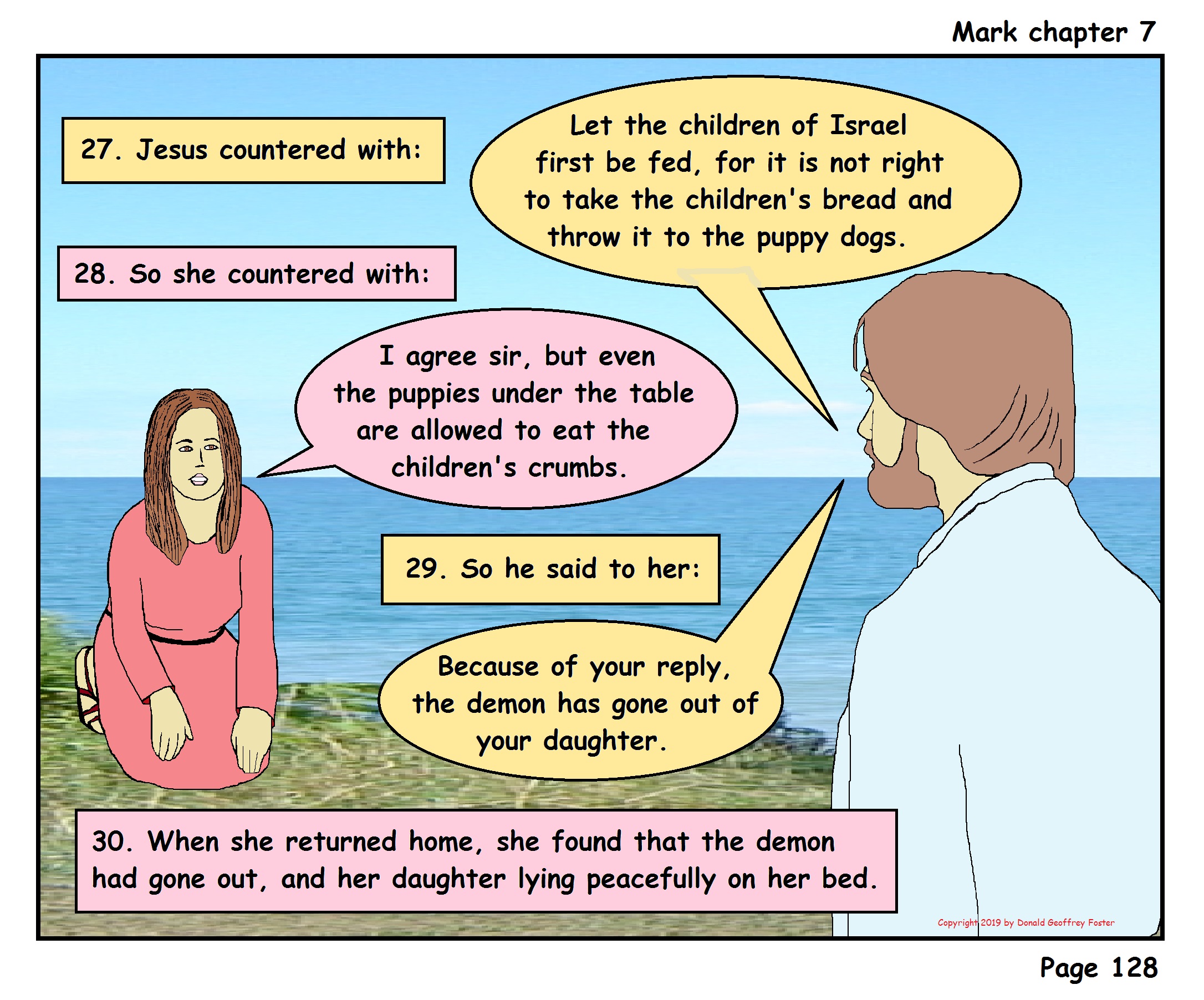 More pictures will be uploaded as I get to doing them. Unfortunately, I am struggling with feelings that my art is not good enough. If ever you feel like praying for me, please do it.
In case you wonder what translation I am using, I thought I would explain. I have had many "Christians" hate me on account of various Bible translations that I have had, so I decided to do my own translation. I look at many different translations, then I do my best to explain it in my own type of English. It also saves trouble with copyright. I hope you like my version – I do. God bless y'all.